2021 AIRSTREAM Basecamp
TRAVEL TRAILER
Always Ready for Adventure
Basecamp is an outdoor adventurist's dream. Built for adventure, it's rugged enough to get you as far off the beaten path as you want to go and comfortable enough to keep you there for as long as you want to stay. Basecamp stays true to the roots of Airstream founder Wally Byam's Credo, which aims "To provide a more satisfying, meaningful way of travel that offers complete independence." Basecamp is made of the same riveted aluminum superstructure as our traditional travel trailers, yet it introduces a new shape to the family. It is designed to be smaller, lighter, has more ground clearance and it's a breeze getting into tight spaces. Every detail of the Basecamp is designed with adventure-seekers in mind. Begin your hunt for adventure today in one of the Airstream Basecamp Travel Trailers for sale at North Trail RV Center.
‍
Basecamp is towable with a variety of small and mid-sized SUVs and Crossovers. Equipped with every necessity and many luxuries in one organized, uncomplicated design package. The nimble Basecamp makes remote locations even more accessible which gives you the freedom to roam. So whether you're camping, hiking, biking, kayaking, or all of the above, Basecamp is ready to turn your next fun adventure into the best one yet.
Incredible Features
Basecamp is full of thoughtful, efficient RV features that help you fuel up for the day, then clean up and sack out when it's all said and done. From the on-board restroom to the convertible living space that forms a relaxing bed, it's all right there with you, along for the ride. Charge your phone, wake up and make coffee, and then hit the trails again.

Every adventurer needs a place to recharge and Basecamp doesn't overlook comfort for a second. When you're setting up camp somewhere hot, the optional air conditioning with two-speed fan will keep you cool. When you're surrounded by snow, the onboard furnace and hot water heater system(s) will warm things up with world-class efficiency.

Two benches and a seat that spans the inside of the rear hatch door make room for five people to lounge, eat, and hang out – as perfect for camping with friends as it is for tailgating. And when you're ready to get some rest, the benches become a bed for two that covers the whole back of the trailer. Or, if you want some sleeping space but also need room to get ready, you can convert only one bench into a bed and leave the other as seating space.

The Basecamp 20 seating space allows for comfortable lounging for up to 4 adults with room to spare. The tabletop is designed to swivel completely around without thumping into anybody sitting around the dinette. This feature also allows for quick entry and departure from the seating area from either side without having to have the whole gang stand up each time somebody needs to access the fridge or sink.

Quickly and smoothly expand Basecamp's living and storage space with an inflatable tube frame tent attachment. With two entry points and two rooms, the tent's versatility makes it easier to grab your gear and go or set up camp and relax for the day. A large rear hatch door and convertible table area will create plenty of space, so you can load up your gear and start exploring quicker than ever.

Available Floor Plans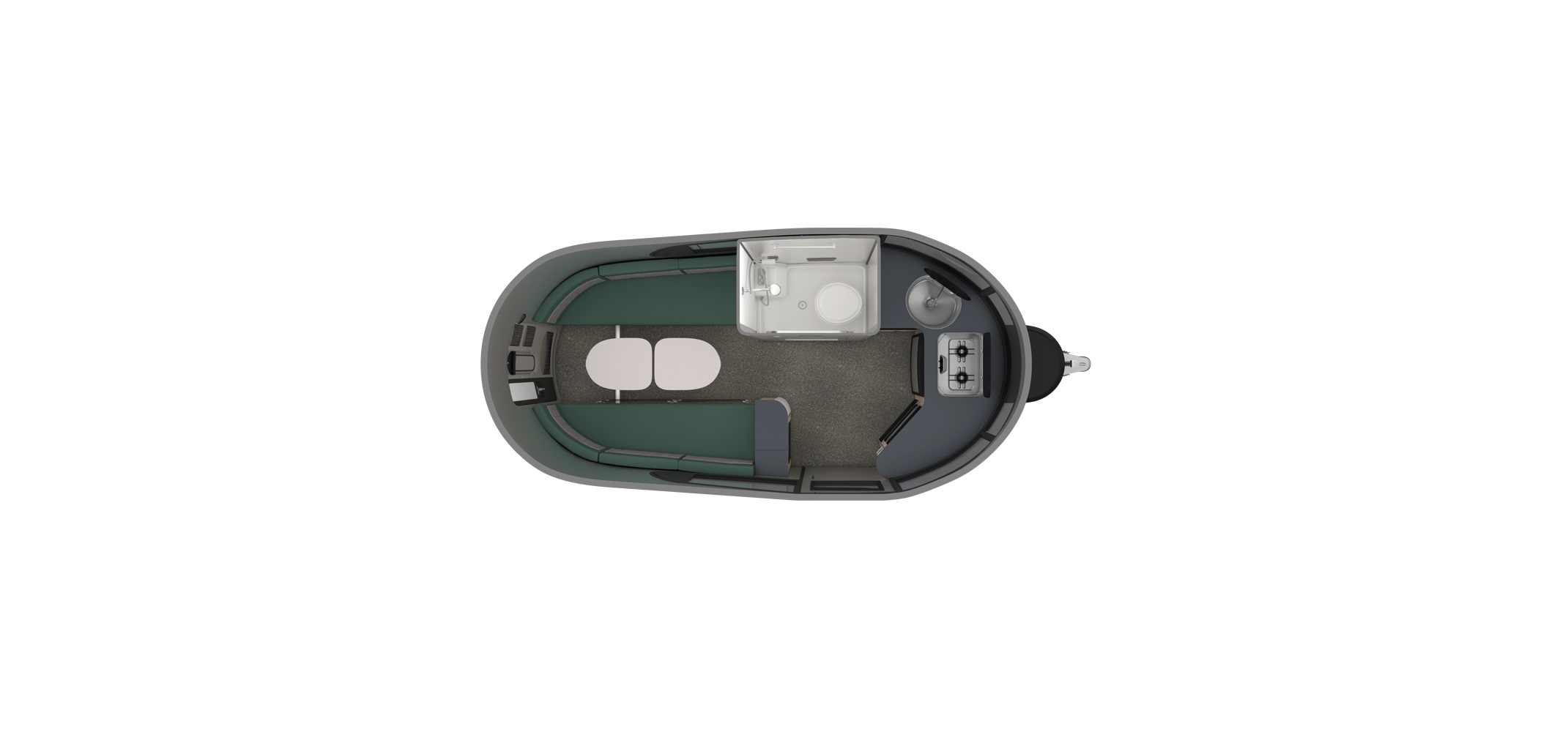 16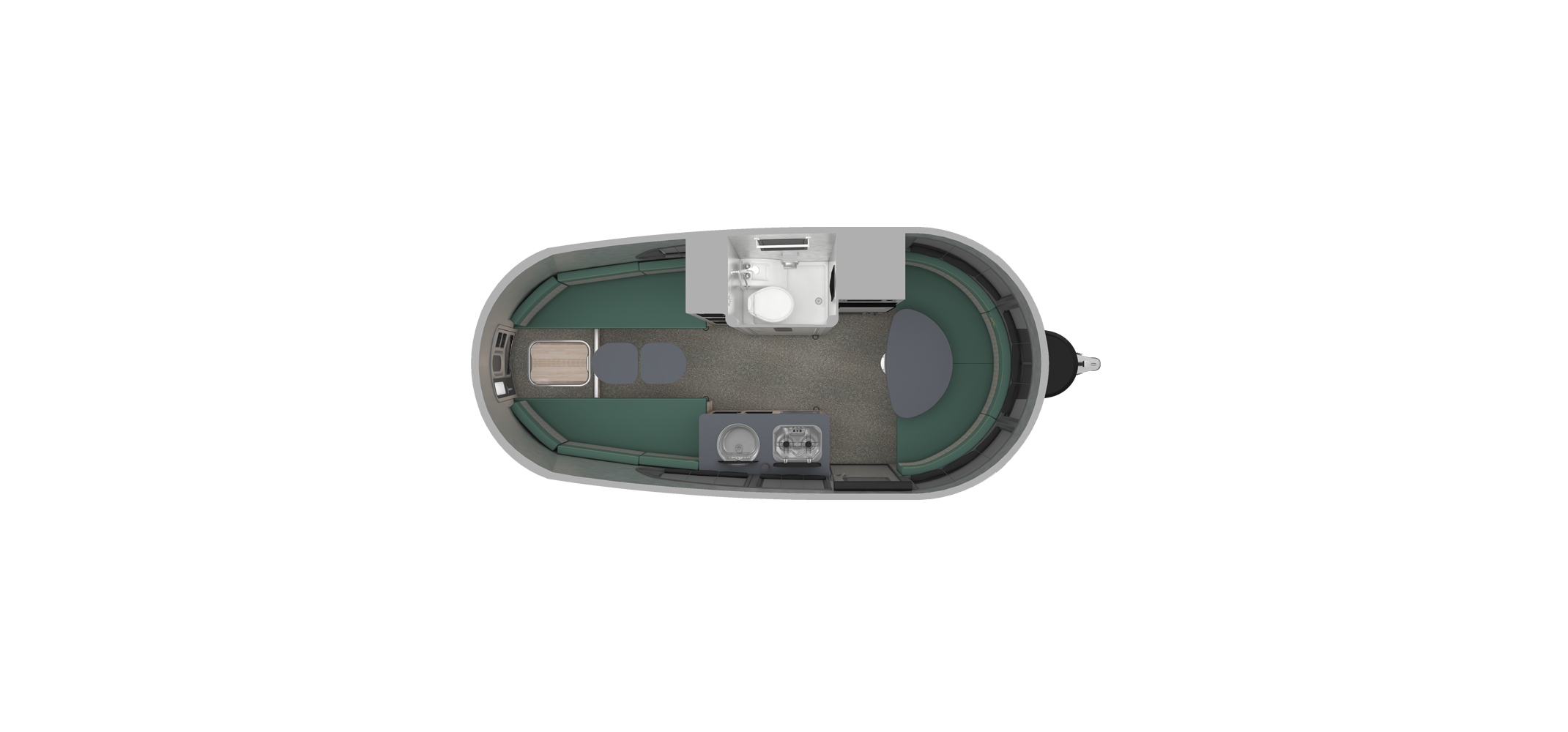 20
Media Gallery
Browse our video and photo gallery to get a closer look at the A2021 Airstream Basecamp .
Click on an image to view THE full size version
Contact a North Trail RV Center Airstream BASECAMP specialist today for more information.
Airstream Basecamp Inventory in Fort Myers, Florida