2021 AIRSTREAM FLYING CLOUD
TRAVEL TRAILER
Soar in Total Comfort
The Flying Cloud is a popular, versatile, and family-friendly travel trailer. With more floor plans available than any other Airstream model, there's a "just right" for everyone. And the light and airy design keeps you ready to float from one adventure to the next, bringing your comfort zone right along with you. Depart for your next adventure in one of the Airstream Flying Cloud Travel Trailers for sale at North Trail RV Center.

The Flying Cloud has been one of Airstream's most popular travel trailers for decades. It's easy to see why: a fit for families, long-term travelers, or weekend wanderers, there's a great chance you can find a Flying Cloud that's perfect for you. Practical and efficient, the Flying Cloud invites you inside with the flair of modern design. Compared to its "box-shaped" competitors, it'll last longer, require less maintenance, offer better stability when towing, and cost less at the fuel pump.

All floor plans feature a U-shaped dinette and bunk beds. But no matter which you choose, you'll have quality and comfort that's uniquely Airstream. Choose your style, then float away to your destination.
Incredible Features
Every Flying Cloud has a silver lining. Yes, literally, a silver lining. Almost every interior wall surface is covered in aluminum, giving the living space a clean and sophisticated appearance. The appliances and sinks are stainless, and even the lights are trimmed in aluminum, providing the perfect combination of silver and style. When you love the look of the iconic Airstream as much as we do, you want the same feeling on the inside that you get on the outside.

At Airstream, every single design choice is made for a reason. And in fact, there are plenty of reasons we use Ultraleather for our travel trailer furniture. It's incredibly supple and soft, yet durable and long-lasting with special strengthening components. It resists temperature change and will never crack from cold weather. And it's easy to clean, pet-friendly, and won't scratch or stain, so your furniture looks as beautiful on day one as it does long down the road.

Our dinettes and sofas let you relax and entertain when you need the seating space, and then easily convert into comfortable sleeping when you're ready for bed. Converting a dinette to a sleeping space is simple: tables act as bases and cushions double as mattresses that are perfect for the kids or friends and family. And it's not just dinettes that add room. Our extended lounges and reclining sofas are perfect sleeping spots, too. There's space for everyone to find their perfect nook.

High-end appliances like a Furrion three-burner gas stove, Baraldi cooking vent, and built-in microwave make cooking fun and easy. Clean lines in the cabinetry, a neutral countertop and a modern a Delta® faucet keep things looking good in the galley, before, during, and after a meal. Lower cabinets for all of your pots and pans, and upper lockers for groceries and dishes, and even pull-out pantries for easy access.

Air conditioning and heating can make or break a trip. That's why our Quietstream ducted climate control system easily and quickly cools the cabin, and does so in relative silence. It even features a heat pump that pulls ambient heat from the air to warm the travel trailer without using the furnace – and without causing condensation. And when you really need to warm up, the onboard furnace is ready for cold-weather trips, too.
Available Floor Plans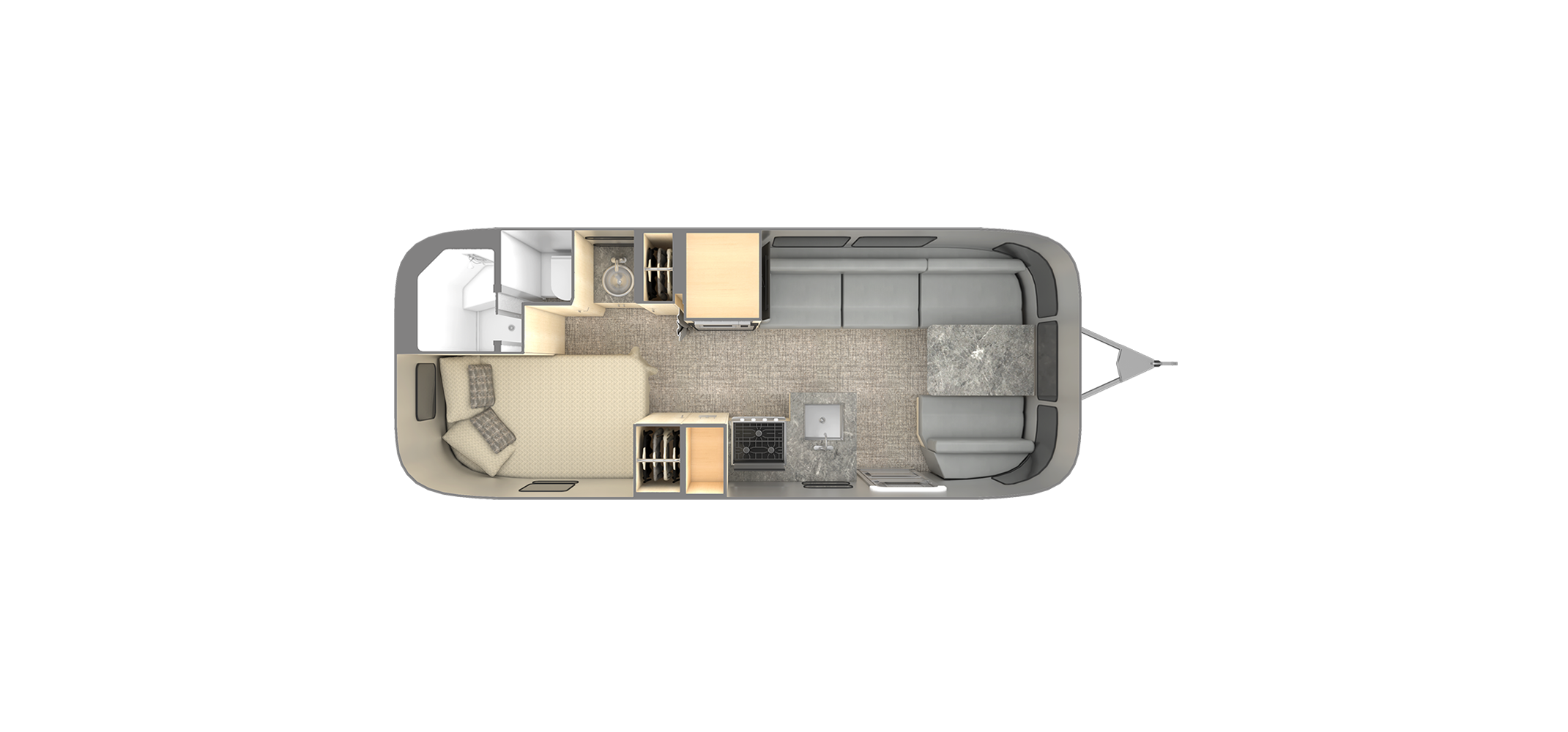 23CB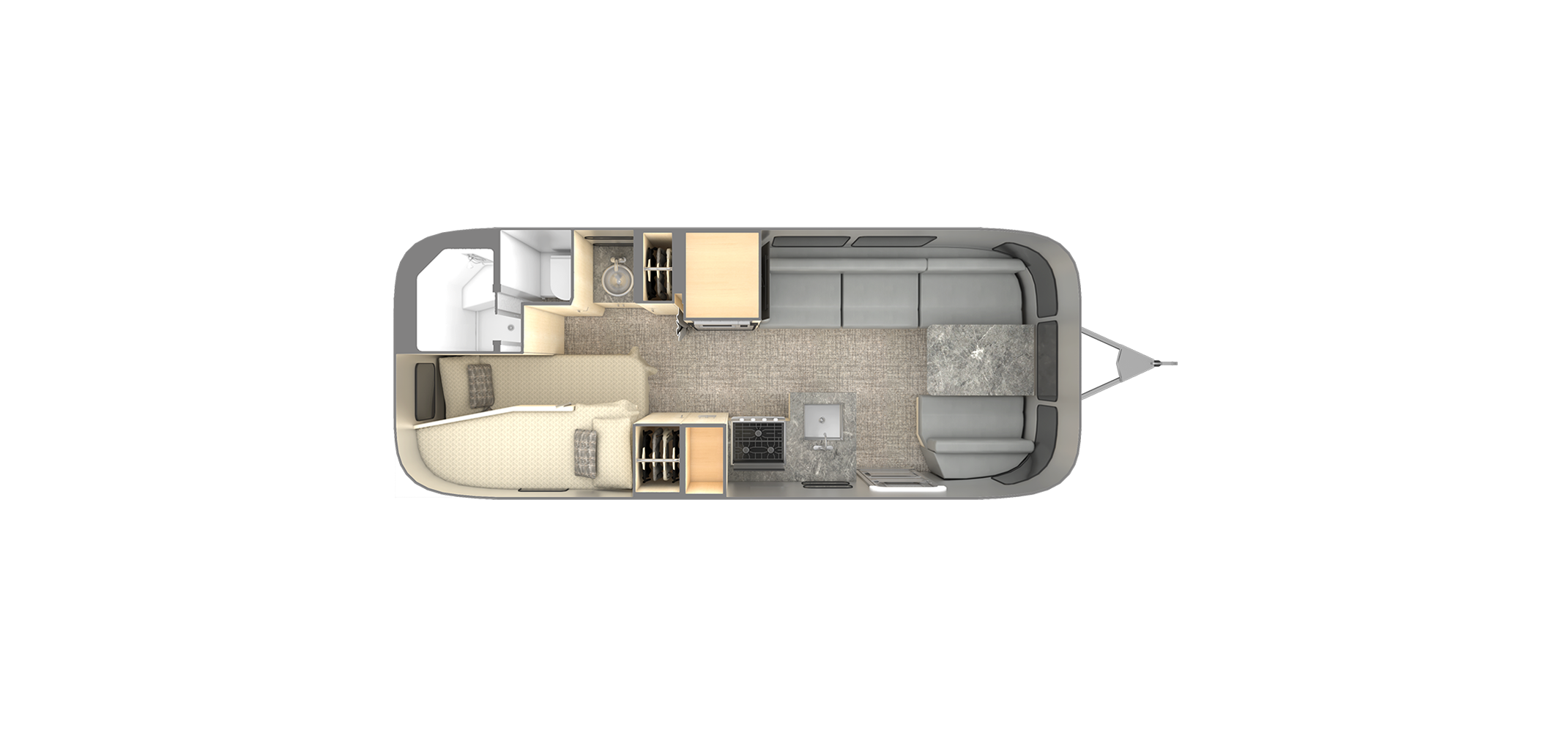 23CB Bunk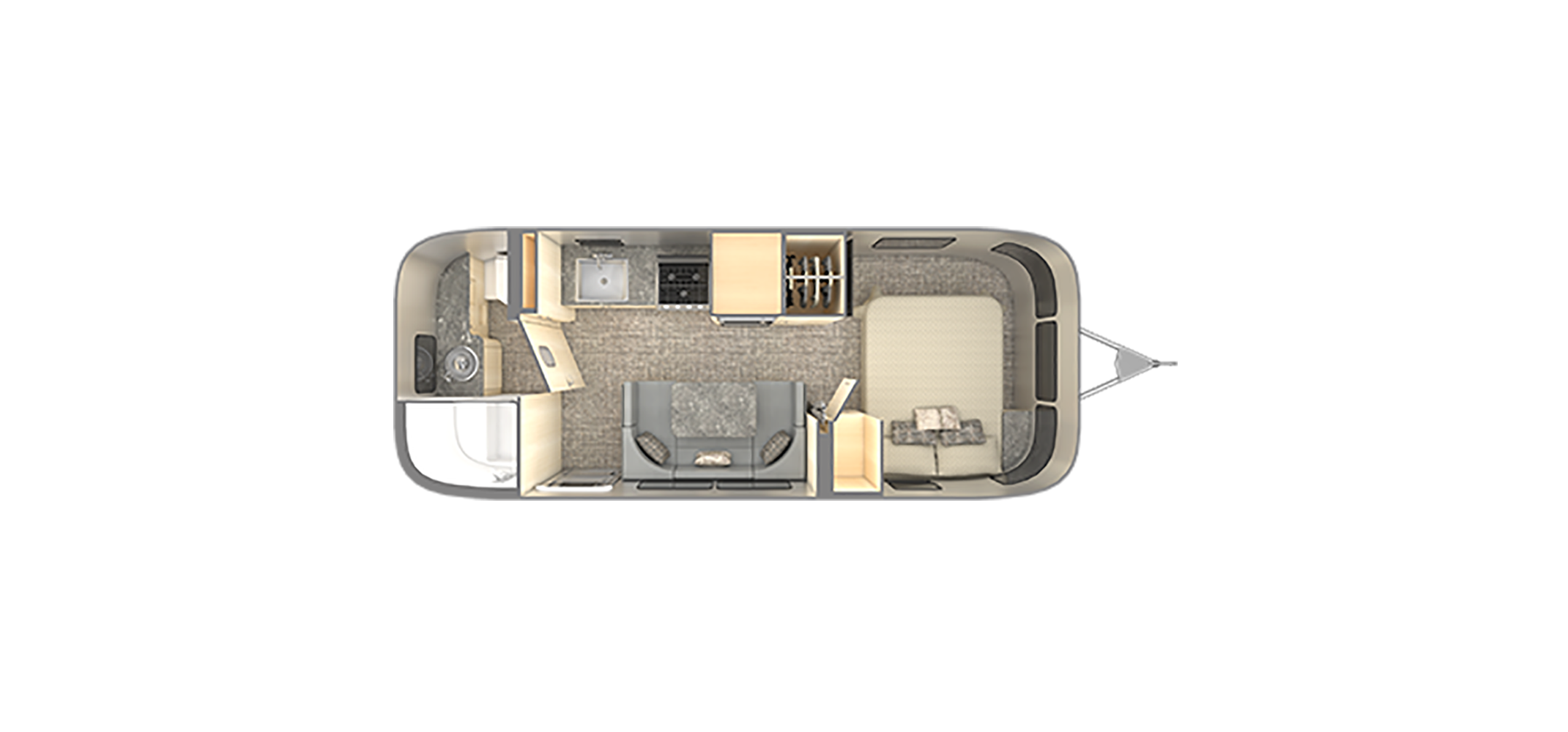 23FB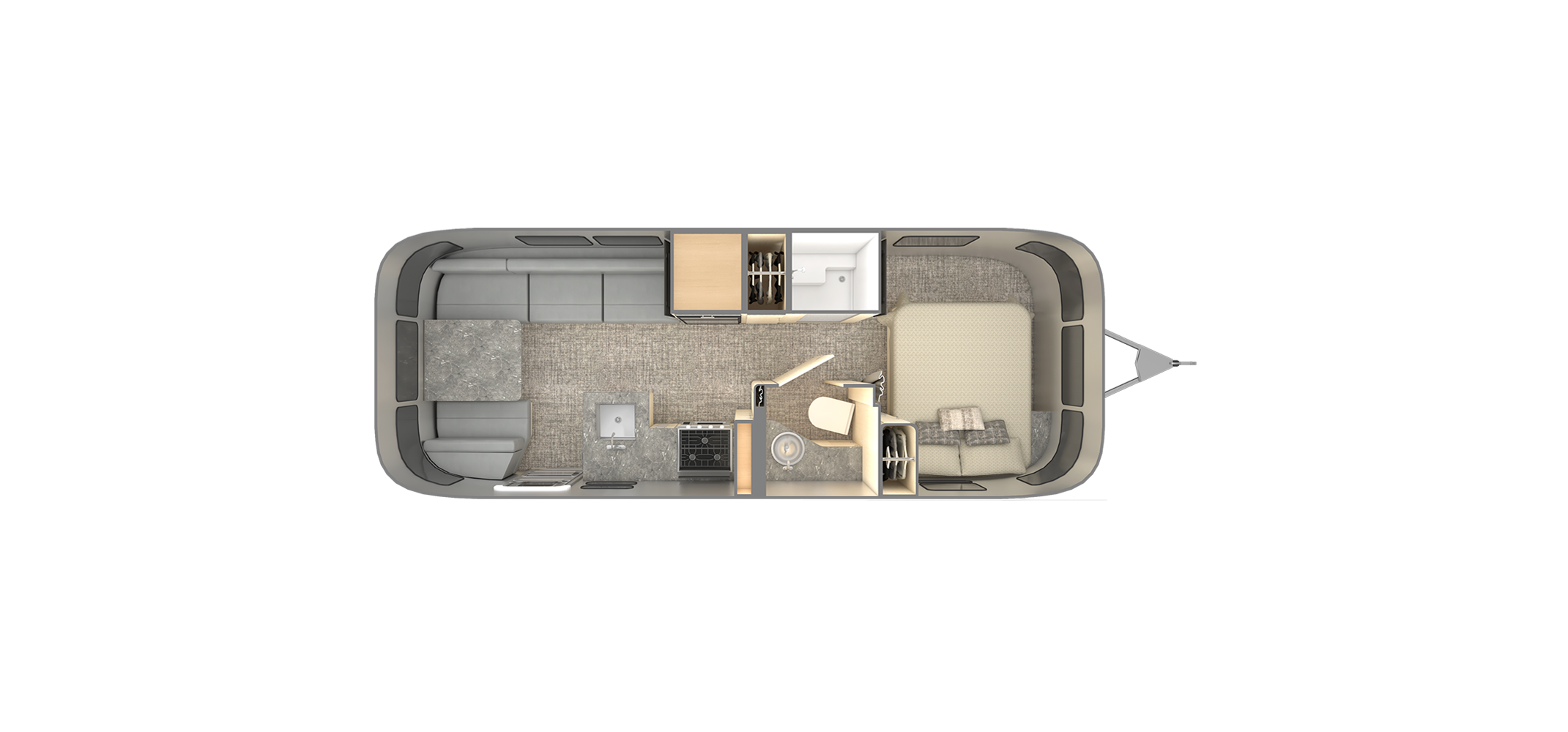 25FB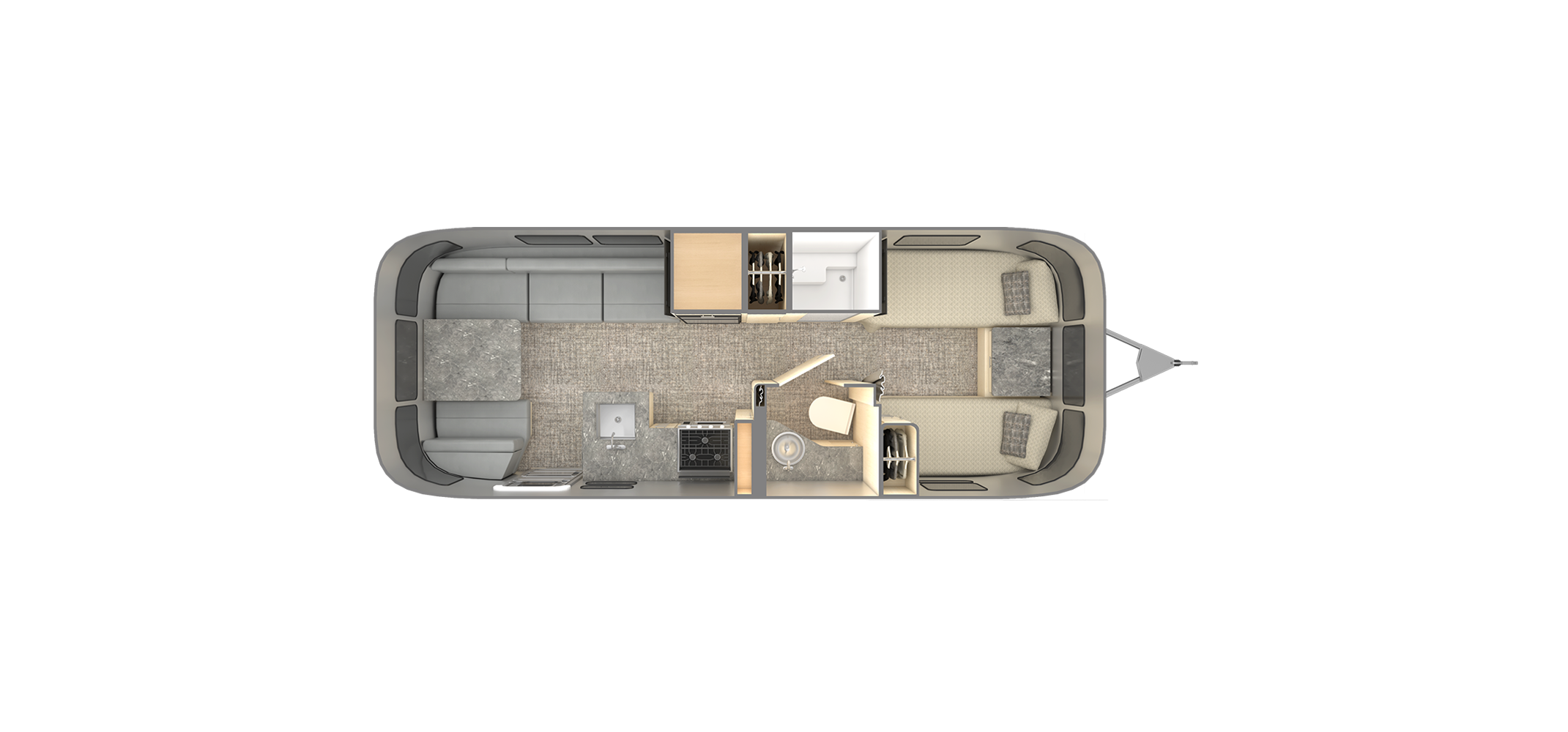 25FB Twin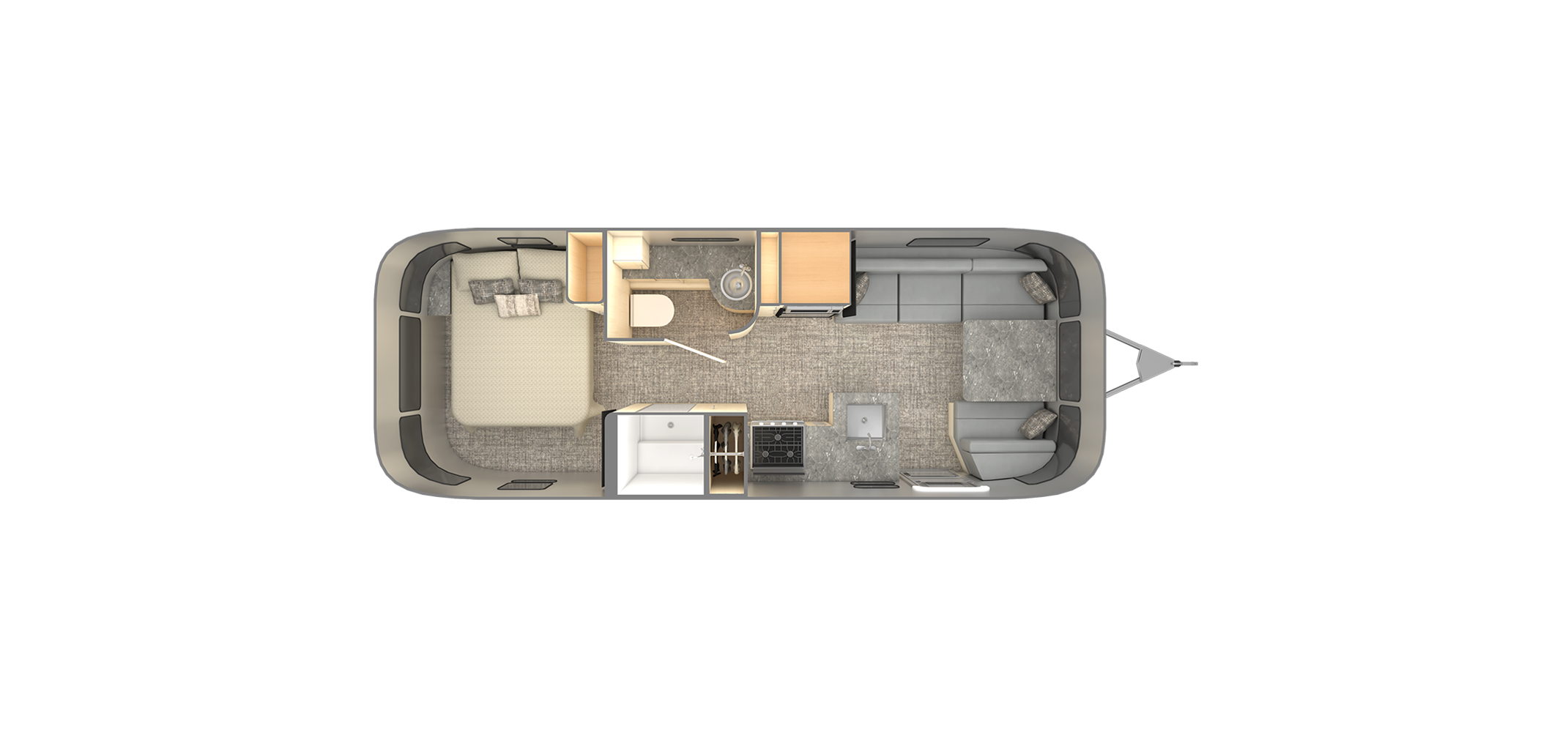 25RB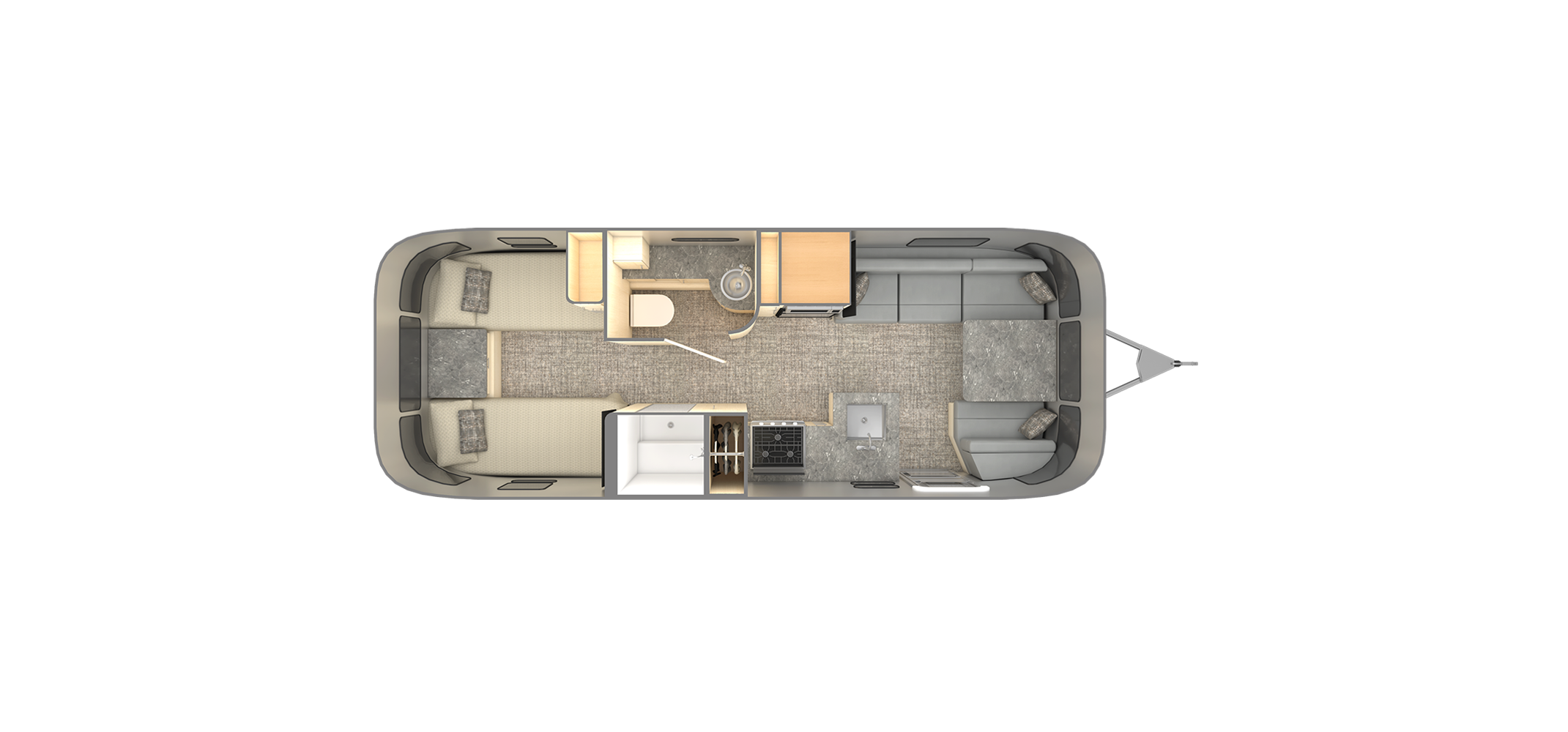 25RB Twin
27FB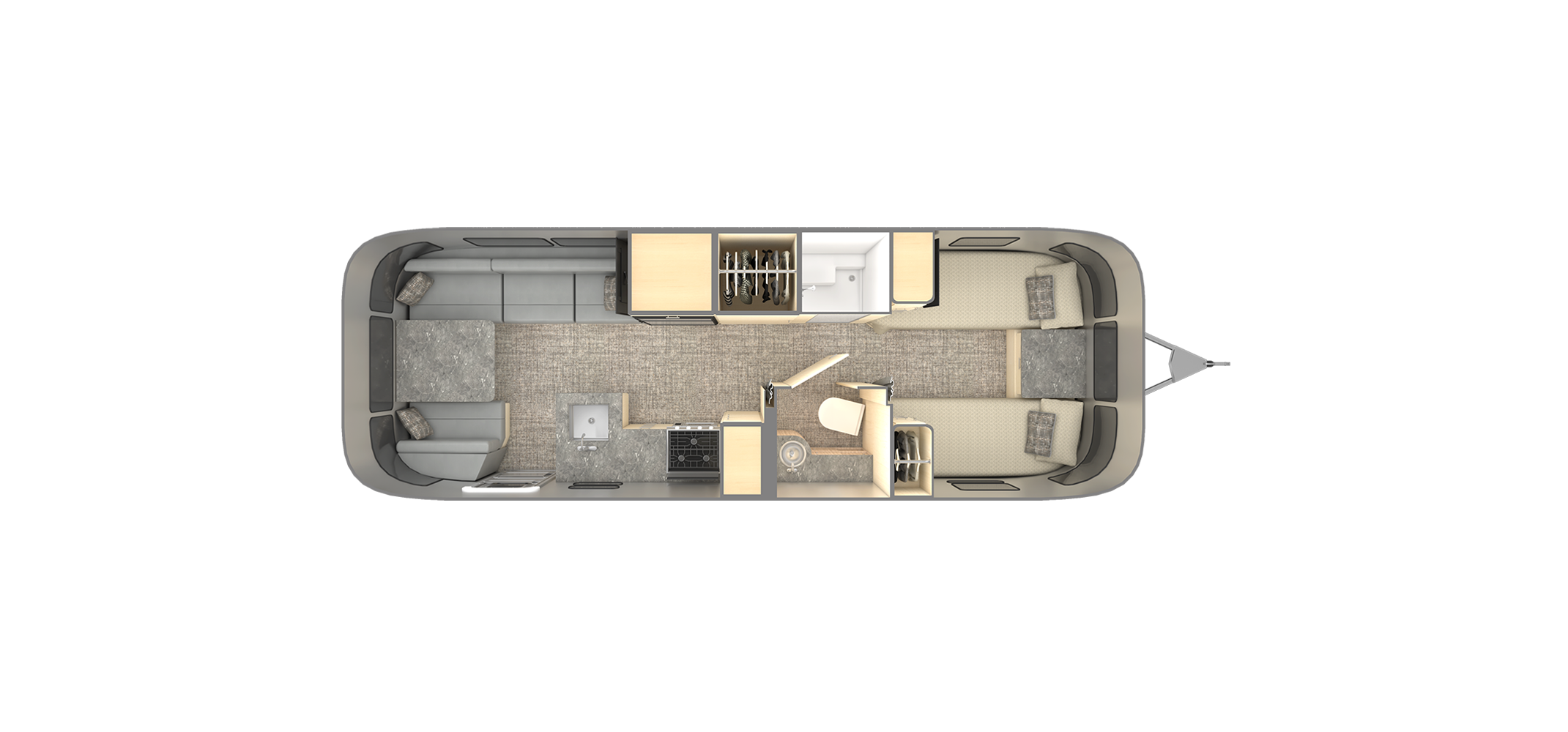 27FB Twin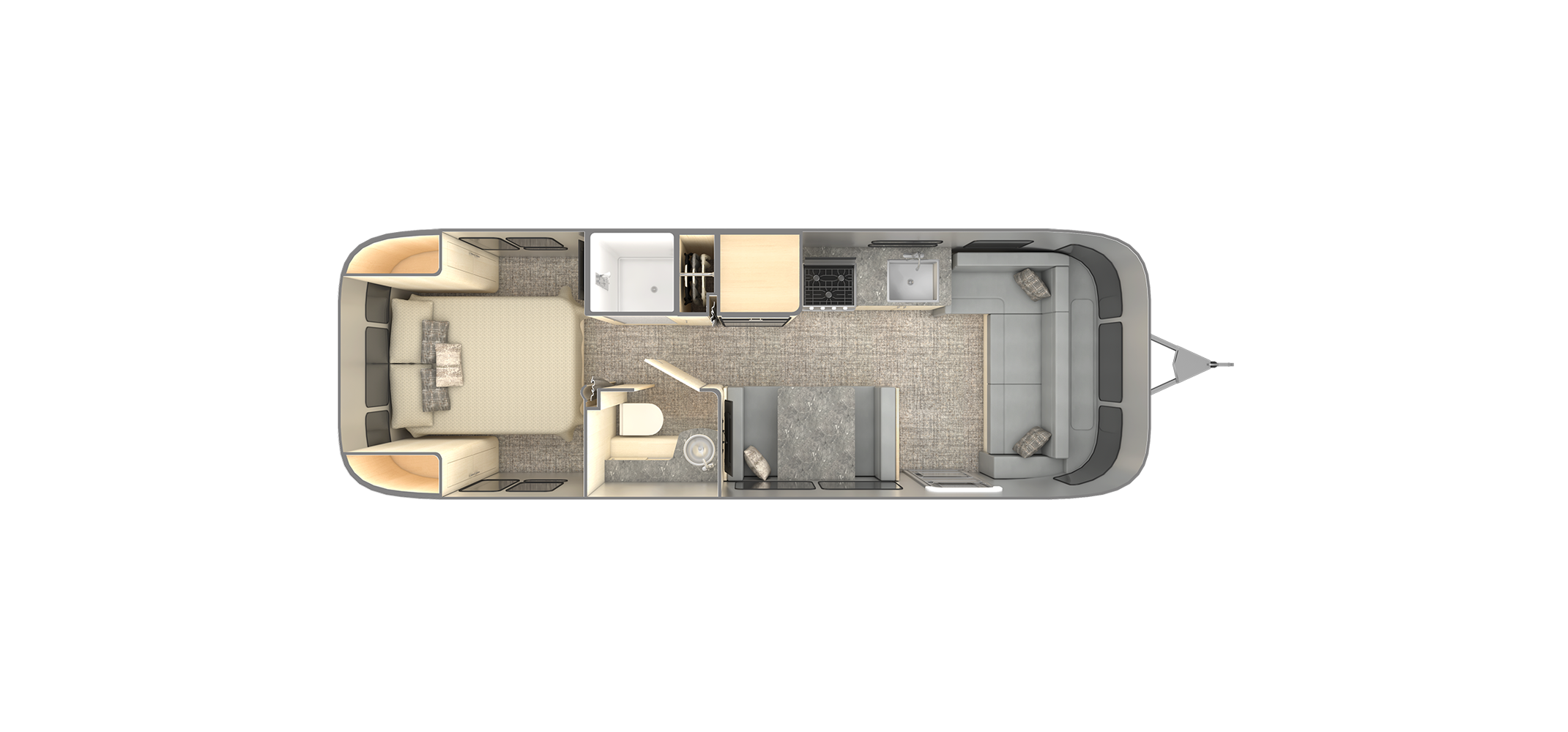 28RB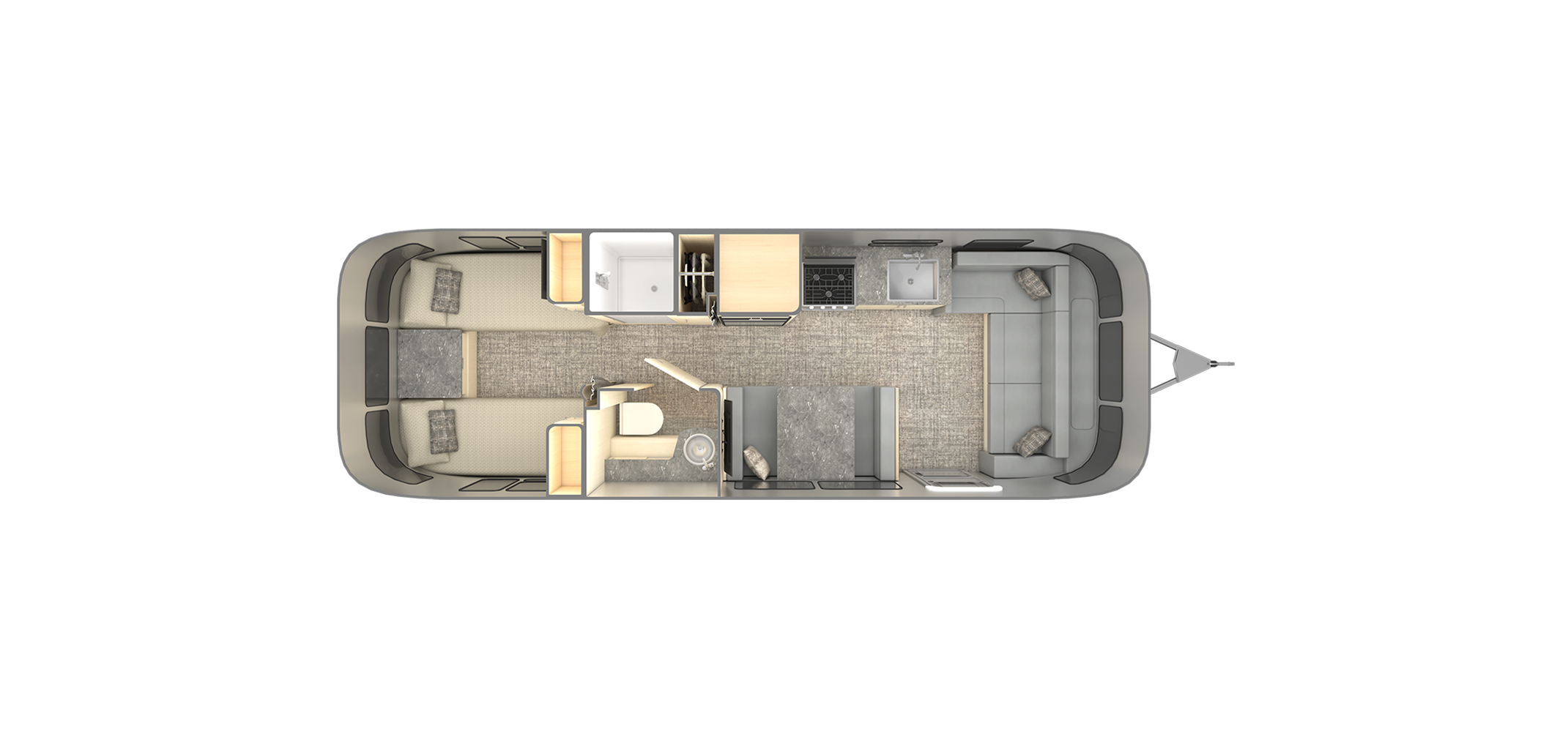 28RB Twin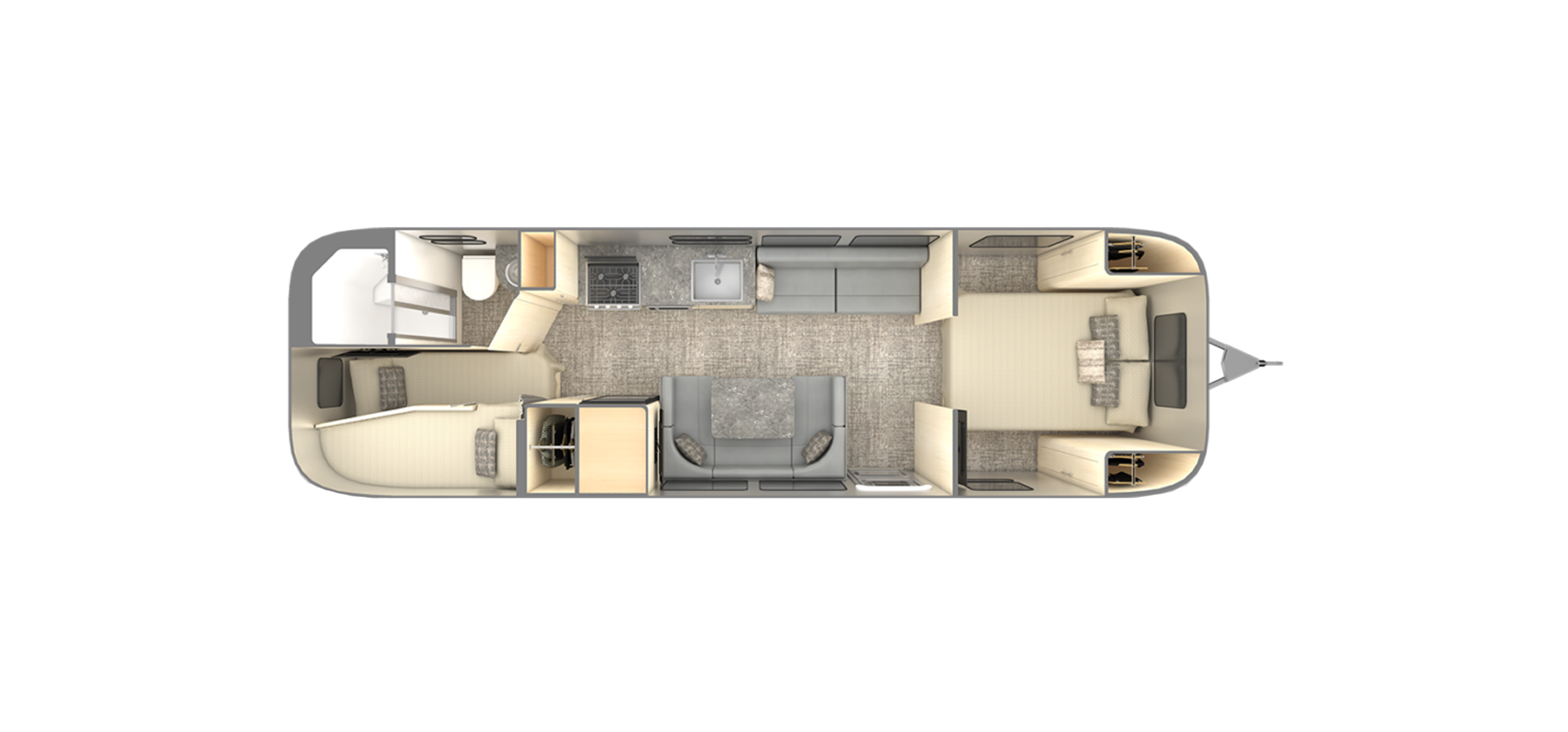 30FB Bunk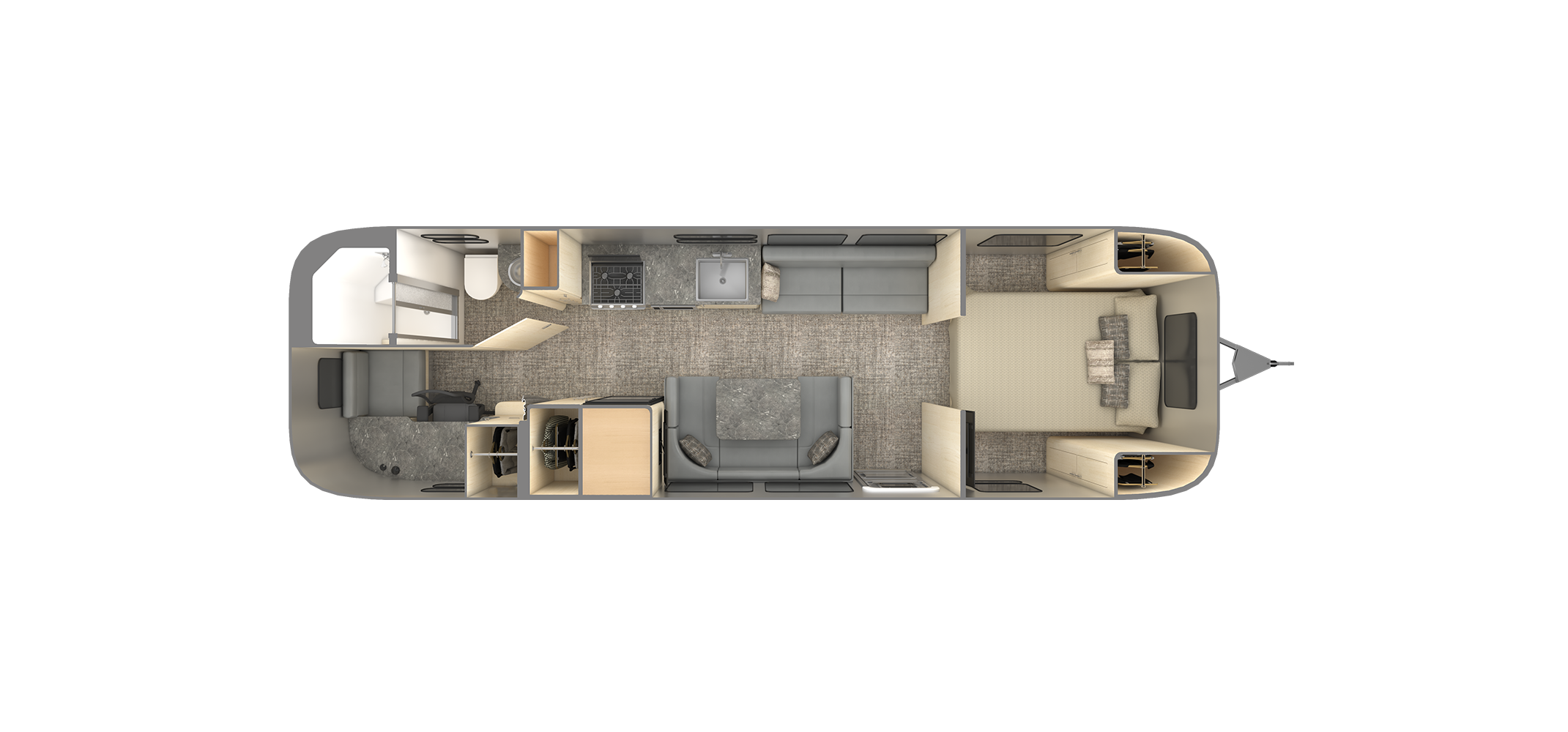 30FB Office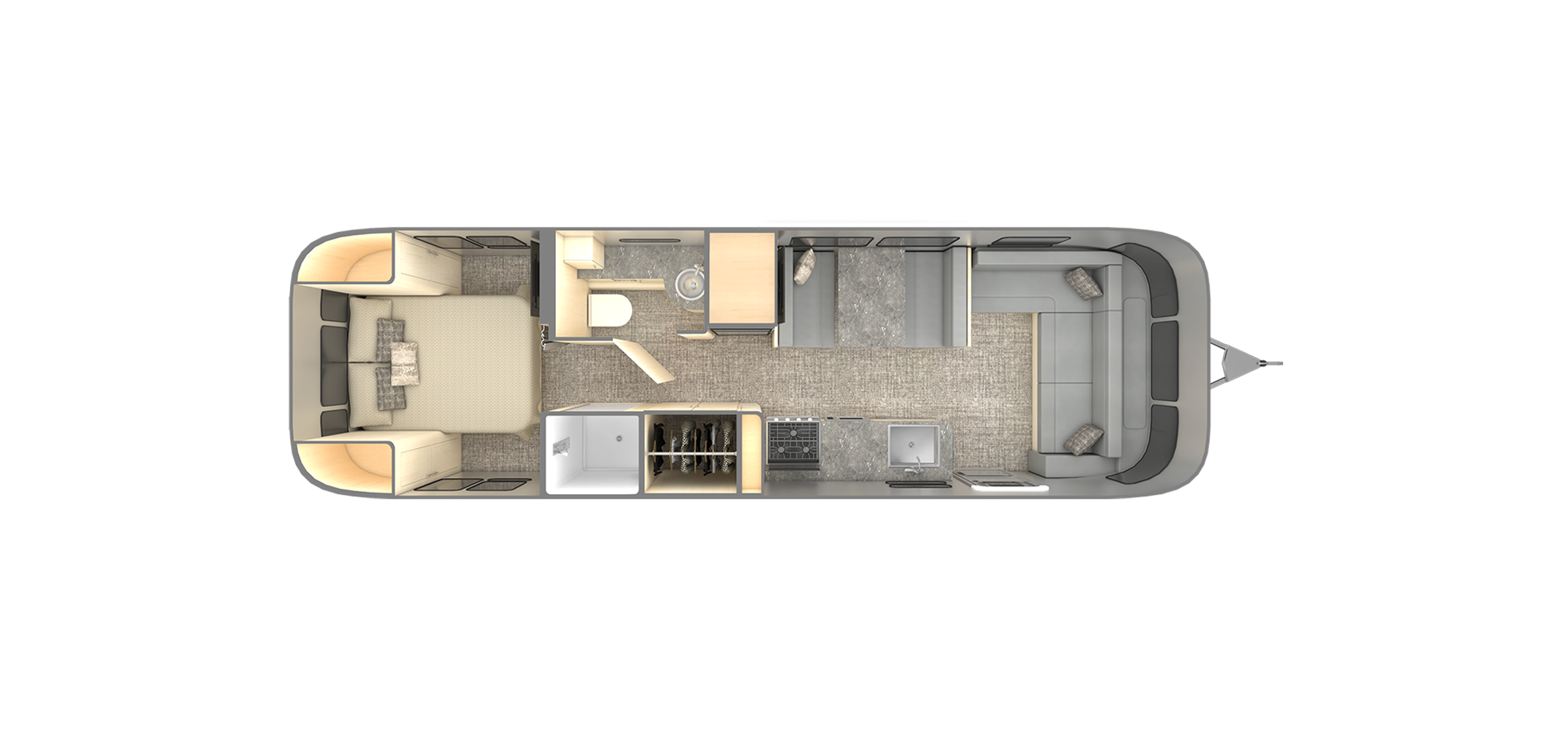 30RB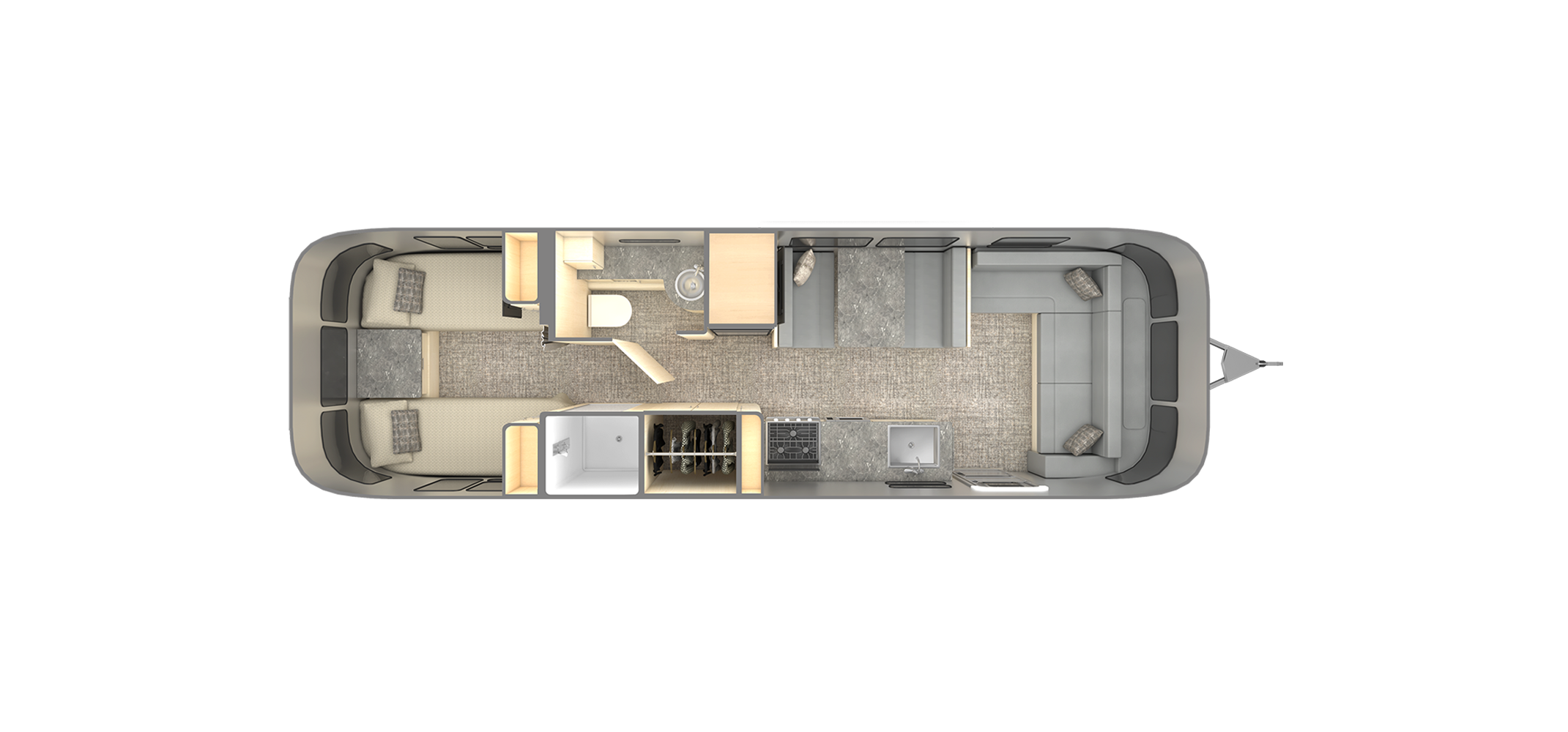 30RB Twin
Media Gallery
Browse our video and photo gallery to get a closer look at the 2021 Airstream Flying Cloud .
Click on an image to view THE full size version
Contact a North Trail RV Center Airstream Flying Cloud specialist today for more information.
Airstream Flying Cloud Inventory in Fort Myers, Florida