2021 AIRSTREAM GLOBETROTTER
TRAVEL TRAILER
Modern Design Done Right
Today's Globetrotter was created to capture both the spirit of adventure and of European design. Globetrotter is a modern celebration of minimalist design. Its crisp, clean lines and delicate neutral colors make it a sophisticated beauty while softer curves, panoramic windows, wrap-around upholstery, recessed speakers, and backlighting throughout make it a modern traveler's dream. Modernize your travel arrangements in one of the Airstream Globetrotter Travel Trailers for sale at North Trail RV Center.
‍
From wine tastings to art festivals to cross country treks, the Globetrotter Travel Trailer will turn heads and hearts young and old. It's the perfect statement-making complement to any unforgettable adventure.
‍
Convenient set-up features start your trip out right and get you going in the right direction – doing less work and focusing on fun. Spend less time setting up a campsite and more time enjoying it with standard power awning and power stabilizer jacks. Both extend and retract with the push of a button. The Globetrotter elevates each and every adventure you set out on.
Incredible Features
Take a closer look at the Globetrotter, both inside and out. The modern design choices, handcrafted cabinetry, advanced technology features and ultra-modern appliances make the Globetrotter feel like it was made just for you.

A major part of the Globetrotter® Travel Trailer's appeal is how seamless the storage feels. Upper storage cabinets throughout the travel trailer are finished with our custom curved wood doors, coated in a bright white that's resistant to fingerprints. Inside are hydraulic hinges that keep the doors in place when they're fully open and add a soft close when you pull them shut.

The kitchen of the Globetrotter features Corian countertops with a modern blunt edge that follows the lines of the cabinetry below. The bright white color helps light bounce off of the Airstream aluminum walls and matches the white lockers above. Plus, there are built-in counter features, like two multifunctional storage bins that rest flush with the surface behind the sink.

The Globetrotter is the only Airstream travel trailer to feature award-winning HITCH fabric for its seating upholstery. You'll find it in both the lounge space and the upholstered accent wall in the bedroom. HITCH features a fine woven texture, subtle metallic tip print, and a distinctive two-tone feel. It's also incredibly durable and stain-resistant.

An all-new "U-Section" dinette in the 25FB and 27FB Globetrotter floor plans accommodates greater seating options and configurations. The updated design improves the use of living, sleeping, eating, entertainment and even storage space with a smart, modular approach.
Available Floor Plans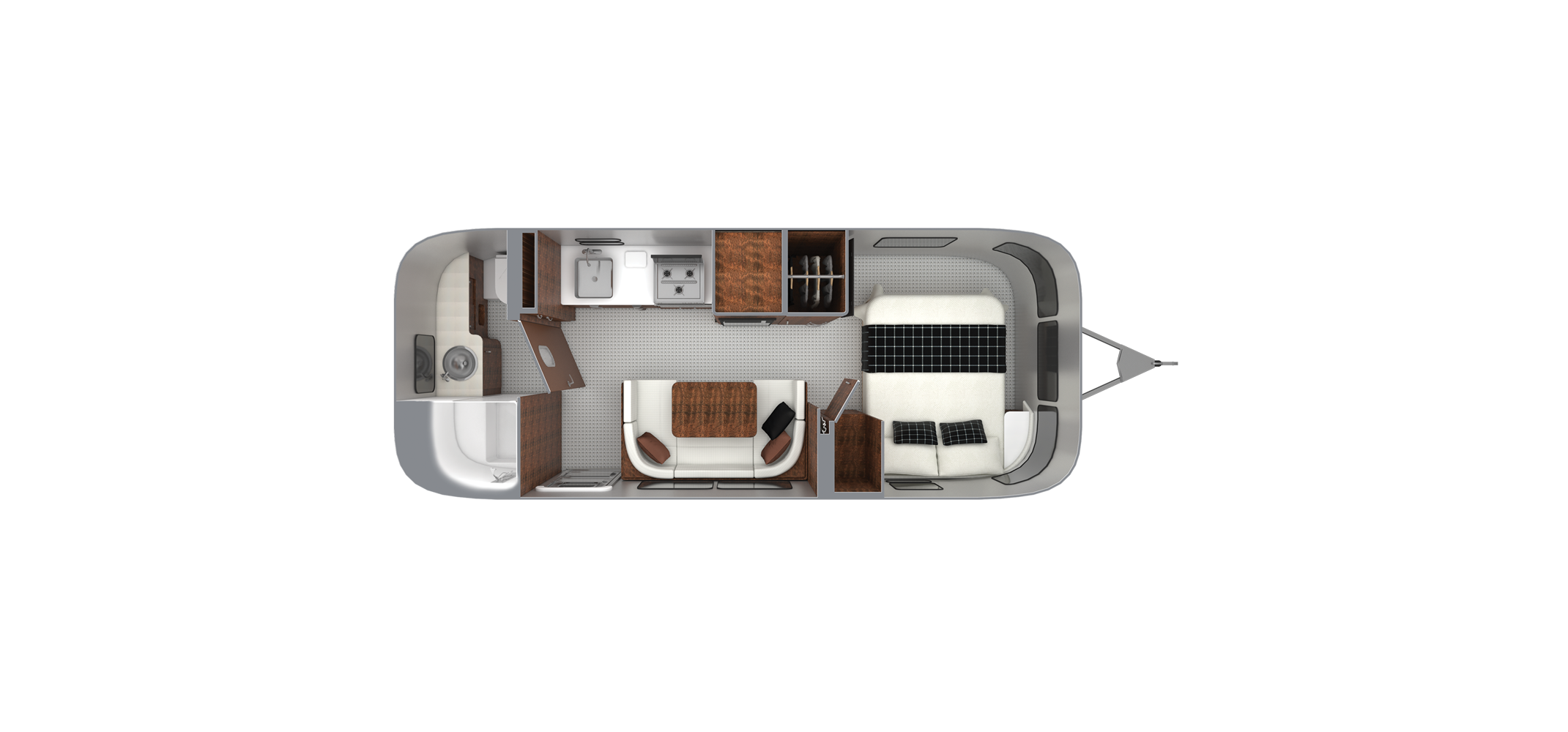 23FB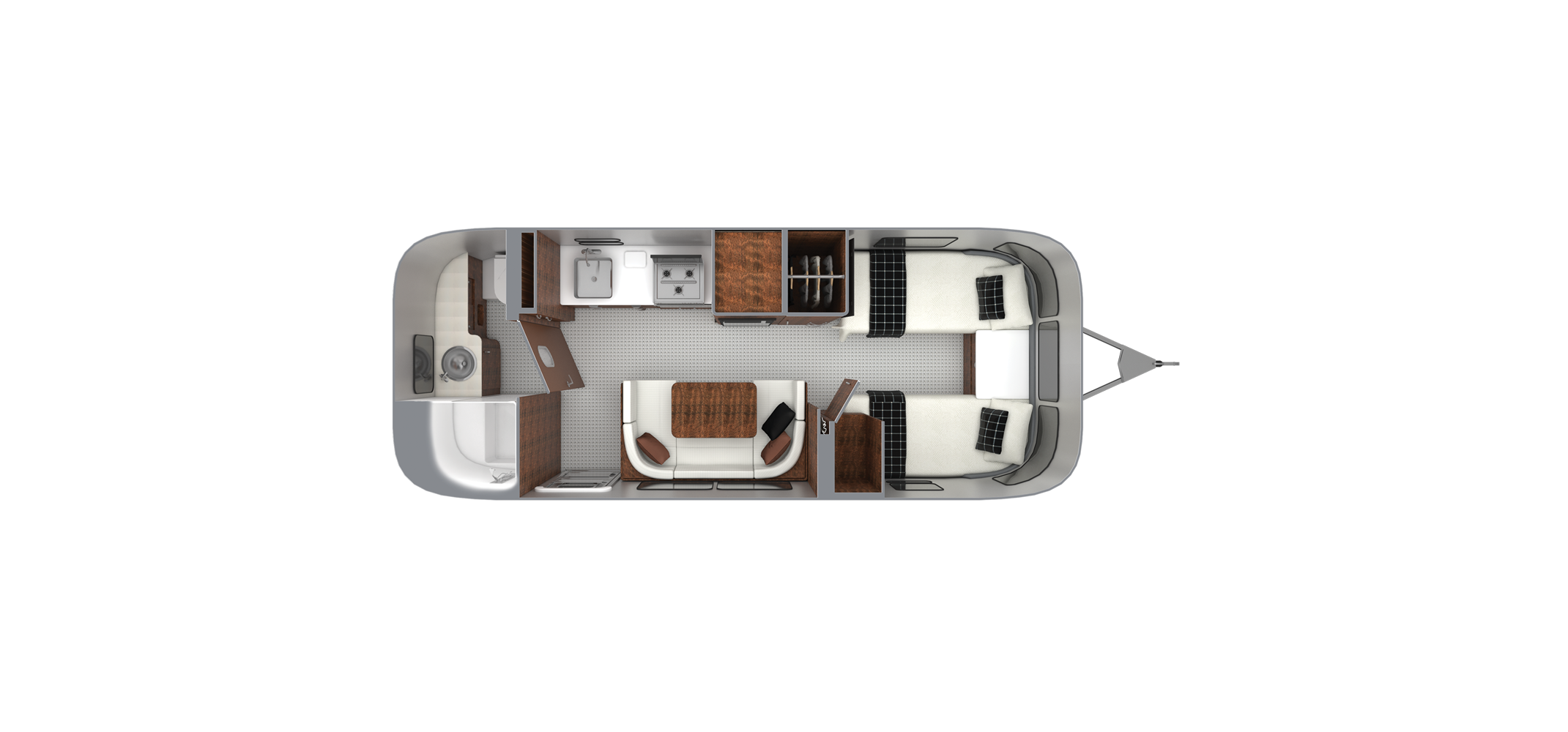 23FB Twin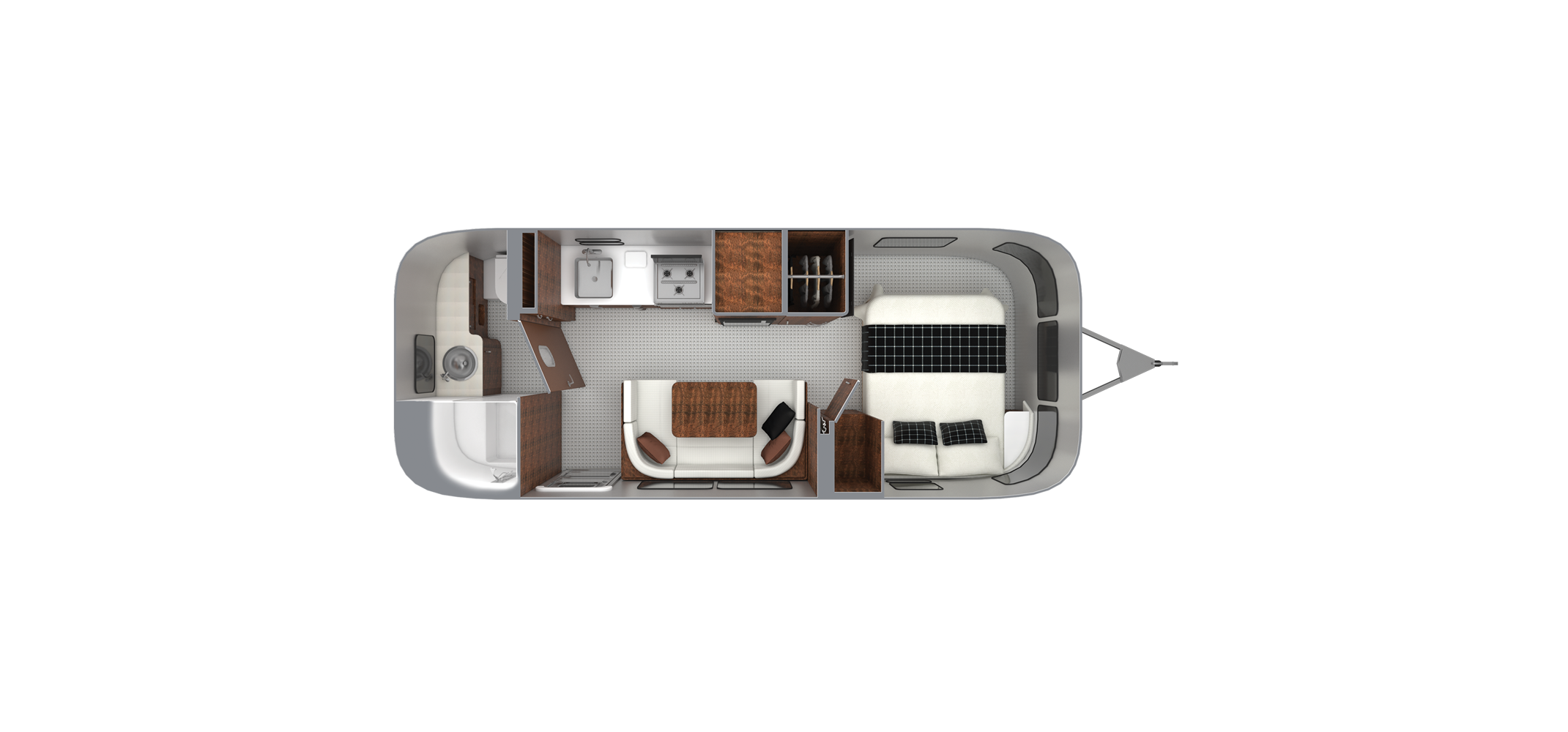 25FB
25FB Twin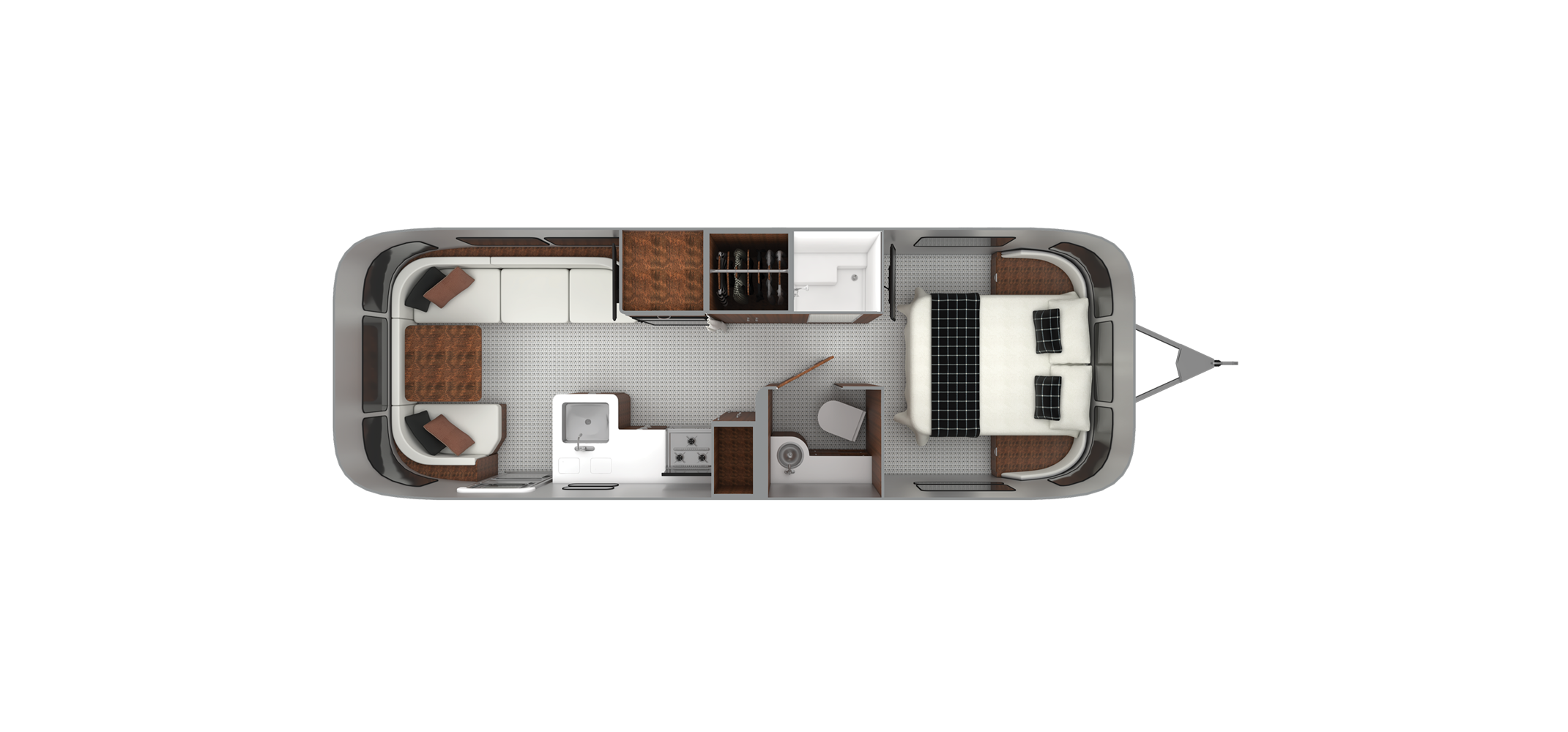 27FB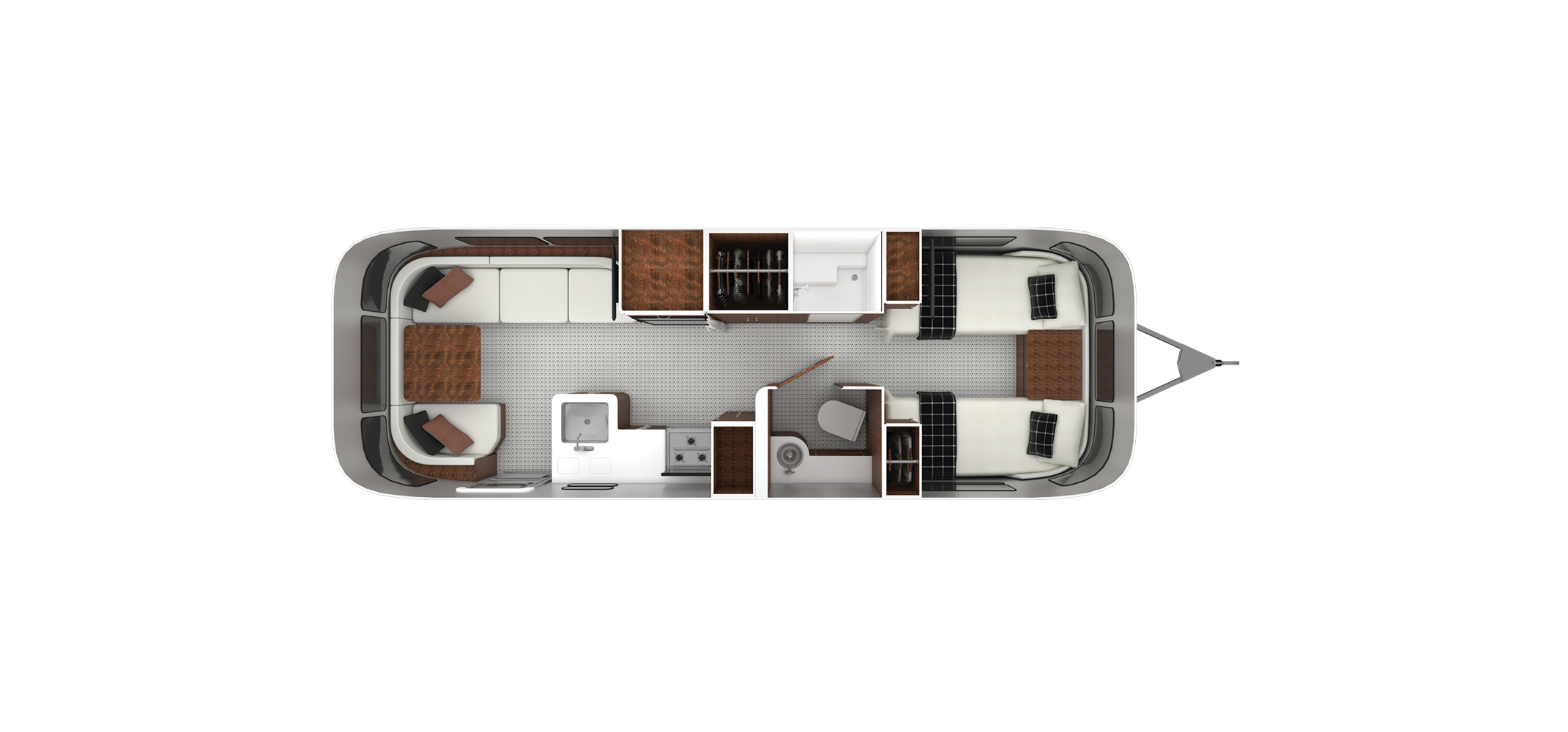 27FB Twin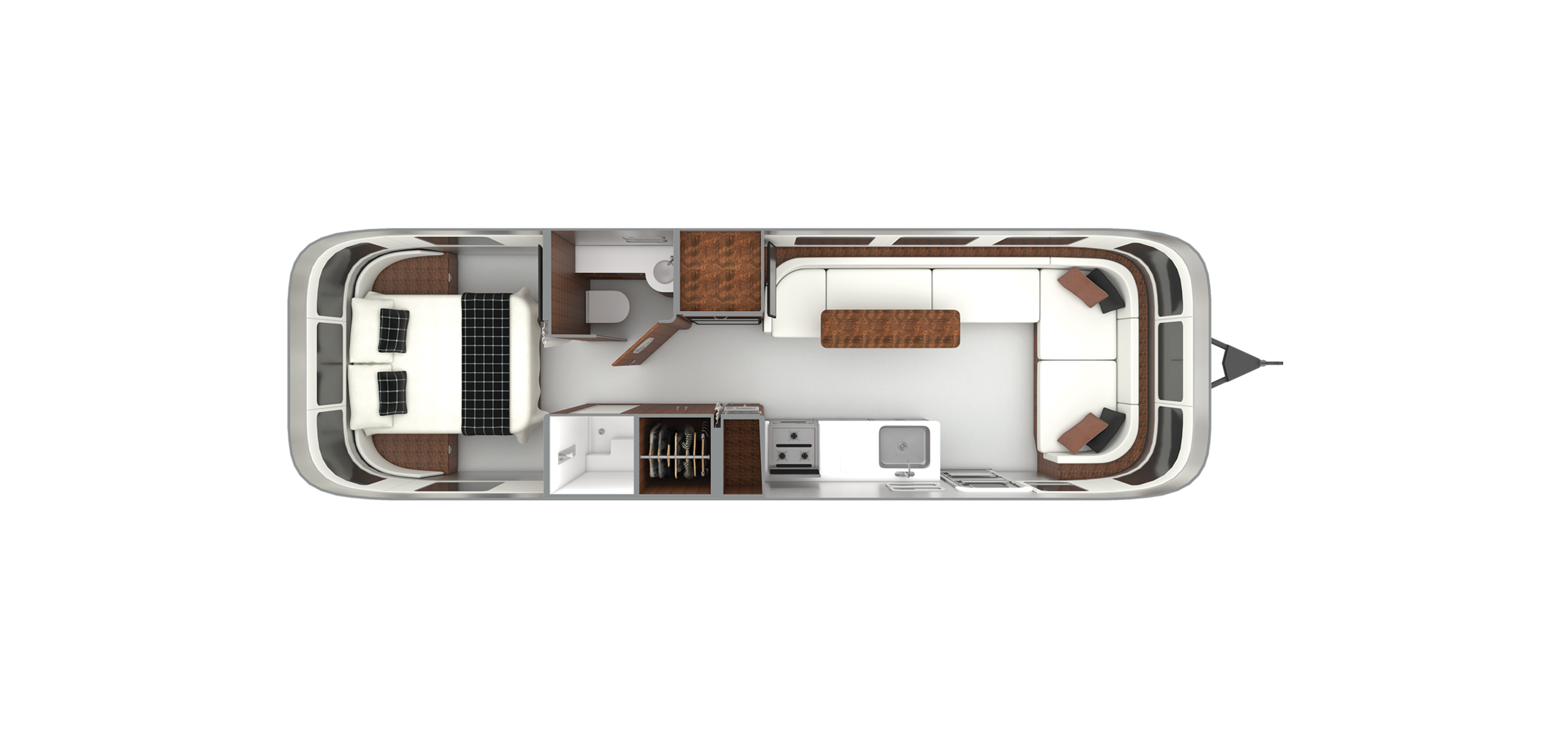 30RB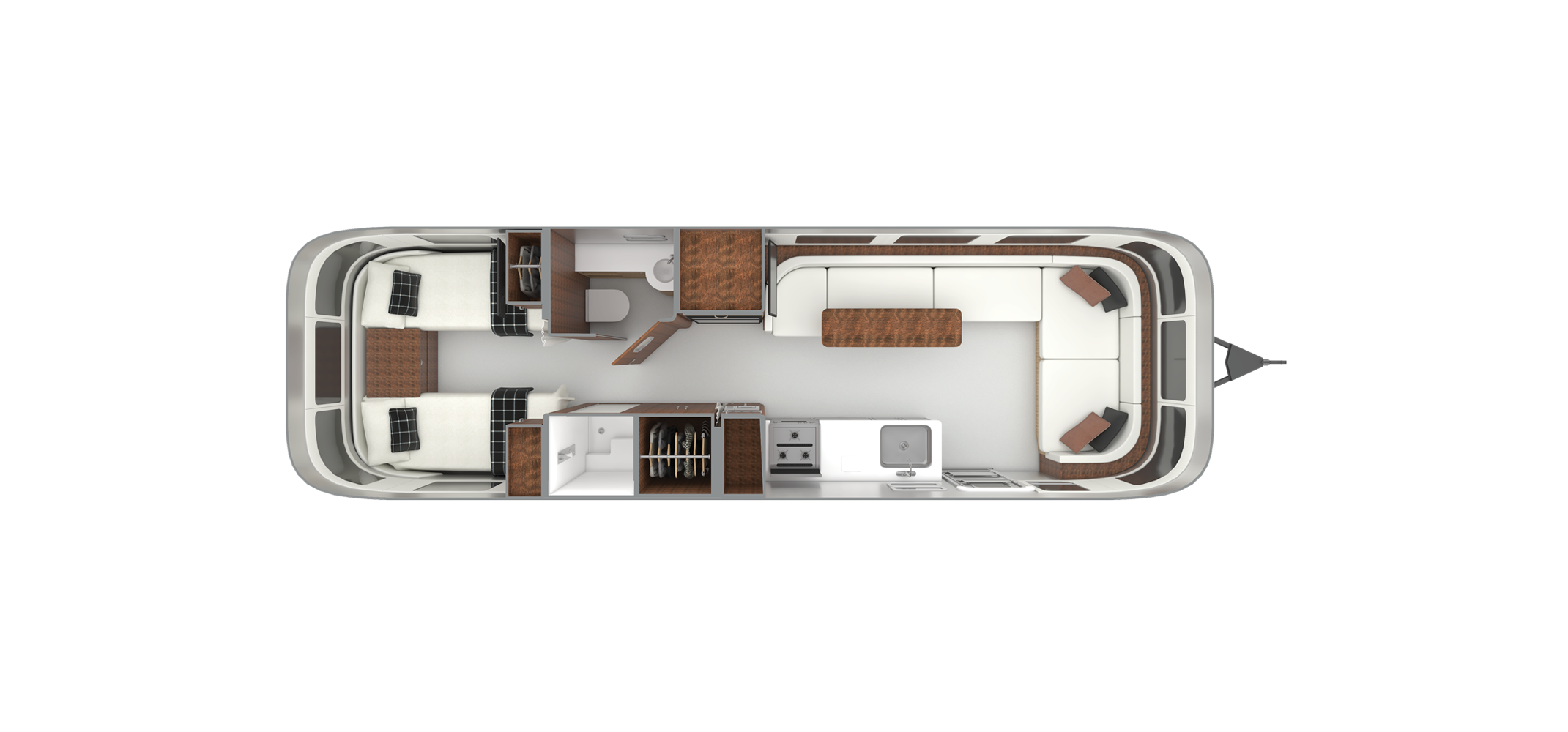 30RB Twin
Media Gallery
Browse our video and photo gallery to get a closer look at the 2021 Airstream Globetrotter .
Click on an image to view THE full size version
Contact a North Trail RV Center Airstream Globetrotter specialist today for more information.
Airstream Globetrotter Inventory in Fort Myers, Florida
2022 Airstream

Globetrotter 27FB
Stock: 18985
Condition: Used
Status: RV for sale
Type: Travel Trailer
Fuel: None
Floor Plan: 27FB
2020 Airstream

Globetrotter 23FB
Stock: 14357-1
Condition: Used
Status: RV for sale
Type: Travel Trailer
Fuel: None
Floor Plan: 23FB