2021 AIRSTREAM Tommy Bahama
RELAX EDITION CLASS B TOURING COACHES
Your Beach House on the Go
Airstream and Tommy Bahama are two brands dedicated to the good life and the freedom to pursue your own version of that. That's why Airstream Tommy Bahama Special Editions are such a natural fit. They take thoughtful design and craftsmanship and inject it with relaxing island style. It's your beach house on the go. The Tommy Bahama Special Edition Touring Coach is the perfect marriage of Airstream quality, Mercedes-Benz® performance and safety, and Tommy Bahama island style. Put it all together, and you get a luxury RV that's ready to make any trip feel that much more relaxing. Step inside and feel the vibe in one of the Airstream Tommy Bahama Class B Touring Coaches for sale at North Trail RV Center.
‍
Two free-spirited, iconic American brands - Airstream and Tommy Bahama® join together to create this elegant Special Edition Touring Coach line. From Catalina to Key Biscayne, the palm-lined boardwalks are ready for travelers to arrive in style. From the remote-controlled wood-shutter blinds and built-in bar storage - to the elegant Caribbean style matte finish cabinetry and luxurious UltraLeather™ seating, every detail in the Special Edition Coach will make you feel like you're exactly where you want to be.
Incredible Features
Tommy Bahama style and Airstream design go beautifully together. Extruded aluminum cabinets are accented by matte-finish wood doors. Remote-controlled wood blinds add a homey feel to the coach. Special wall and window graphics turn heads inside and outside the coach. And the built-in bar reminds you that your top priority is just to unwind. The Tommy Bahama Relax Edition brings lighthearted style everywhere you go. Take a closer look at all the exclusive touches in these Special Editions.

Warm wood just feels good, and these remote controlled wood shutters make the coach feel that much more like home (away from home). Plus, they're automated so you can push and button to raise and lower them at any time.

The party follows you wherever you go in the Tommy Bahama Touring Coach. The galley kitchen features a built-in rack to display your wine and spirits and easily access them whenever you're ready to serve up drinks. Plus, you have plenty of counter space to set out your favorite mixers, and all the appliances you need to whip up some snacks for everyone.

The European-style bathroom neatly houses a sink, shower, and toilet, plus a built-in shampoo, conditioner, and body wash station and a clothesline. Every inch of the space is designed to get wet, and every function is smart and efficient. The showerhead doubles as the faucet, the mirror extends and swivels, and there's a totally waterproof toilet paper cover.

You won't find these wall graphics and window decals in any other Airstream models. Inside, they add vibrance and texture. And outside, they announce the Tommy Bahama's presence on the road.

An exclusive Tommy Bahama Accessory Kit comes with every Relax Edition touring coach. You get two oversized outdoor lounge chairs, a cooler, towels, candles, glassware, barware, and more. Each item has a thoughtful place inside the coach and trailer.
Available Floor Plans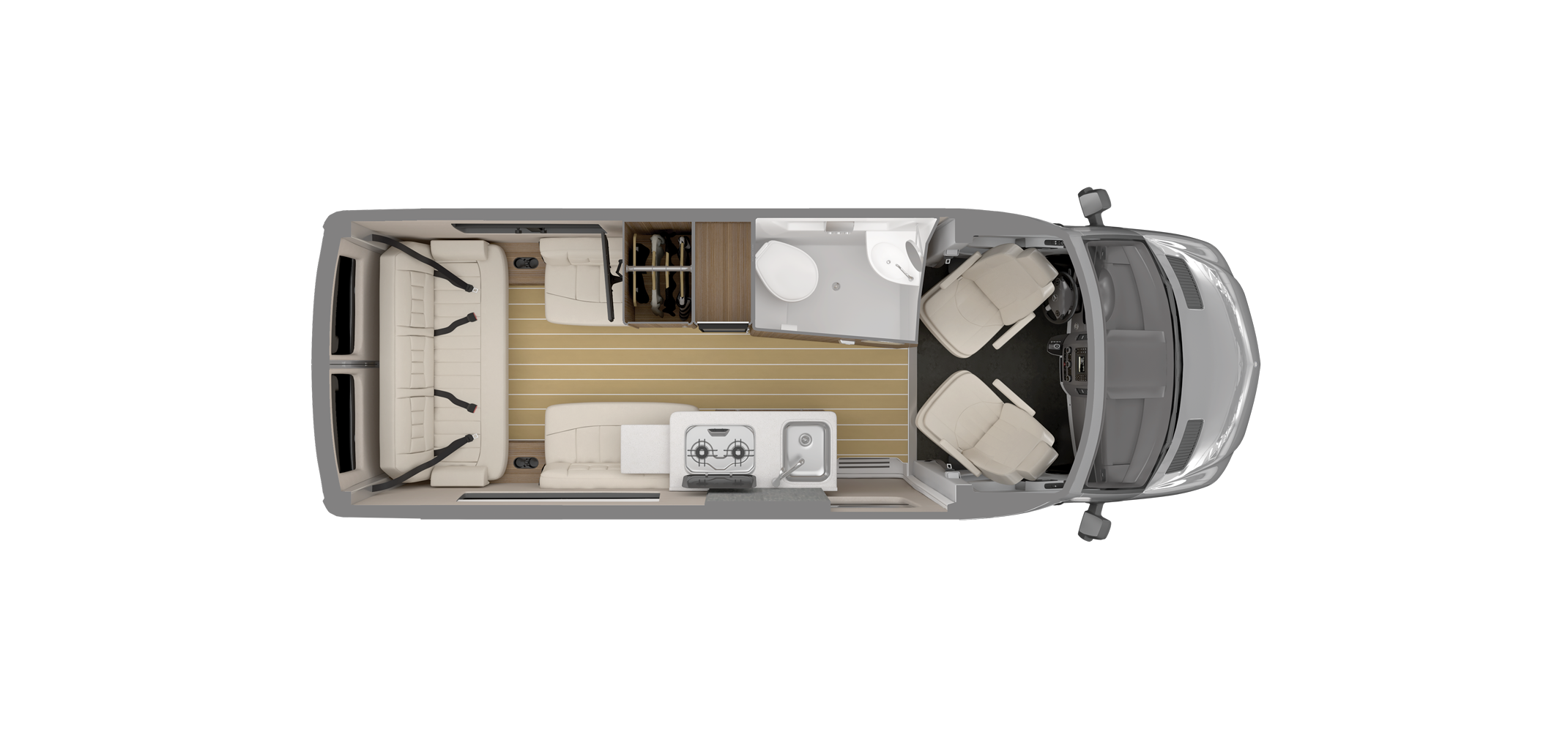 19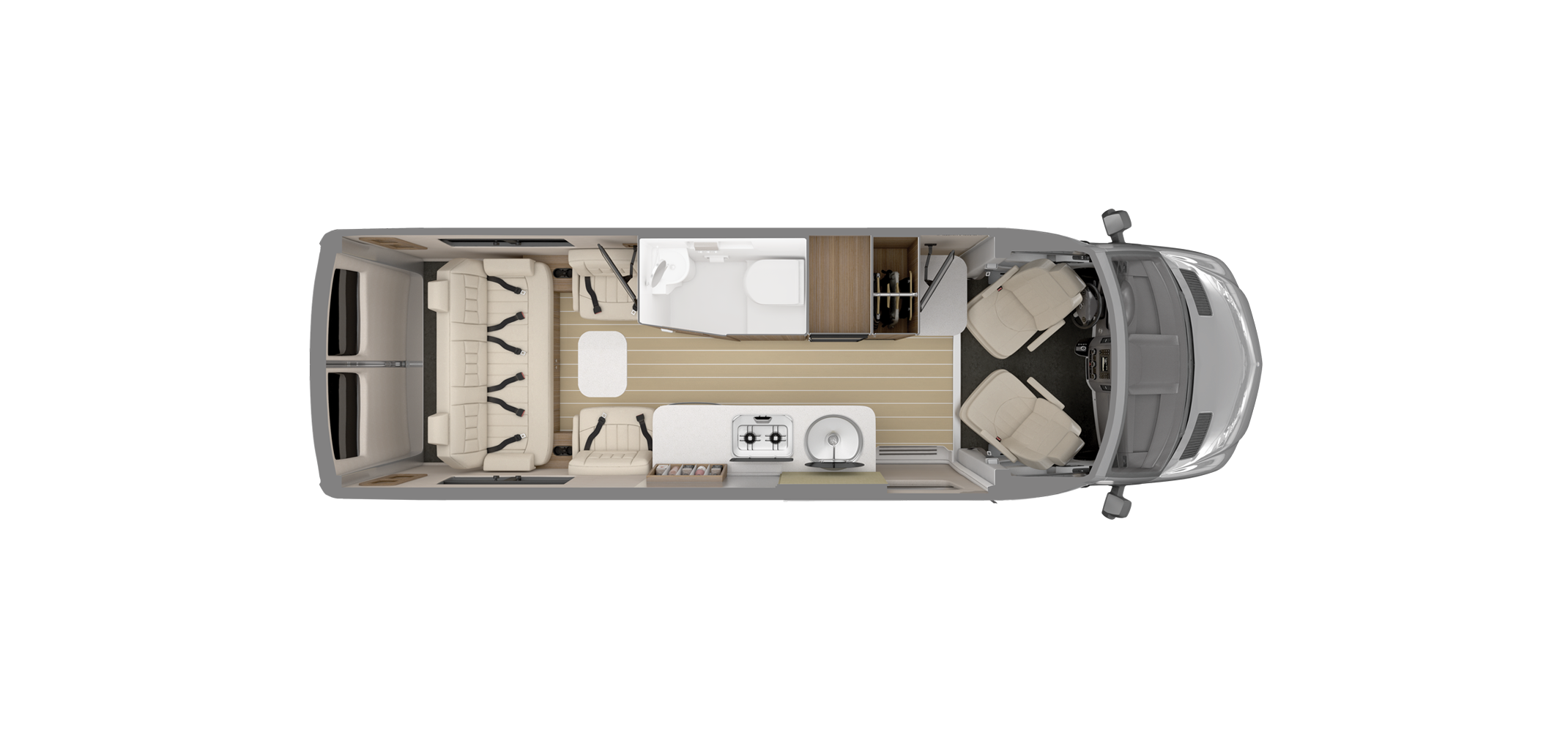 24GT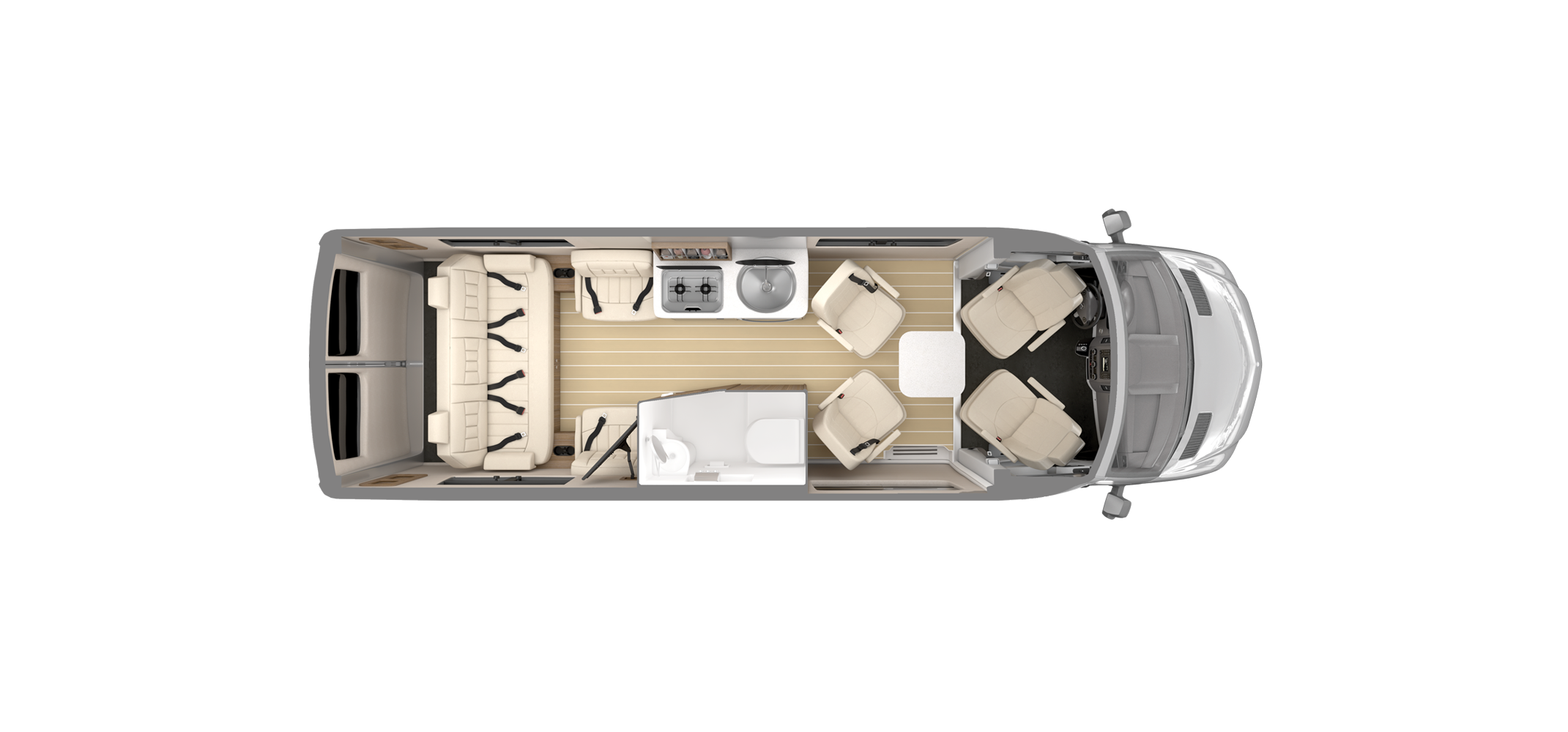 24GL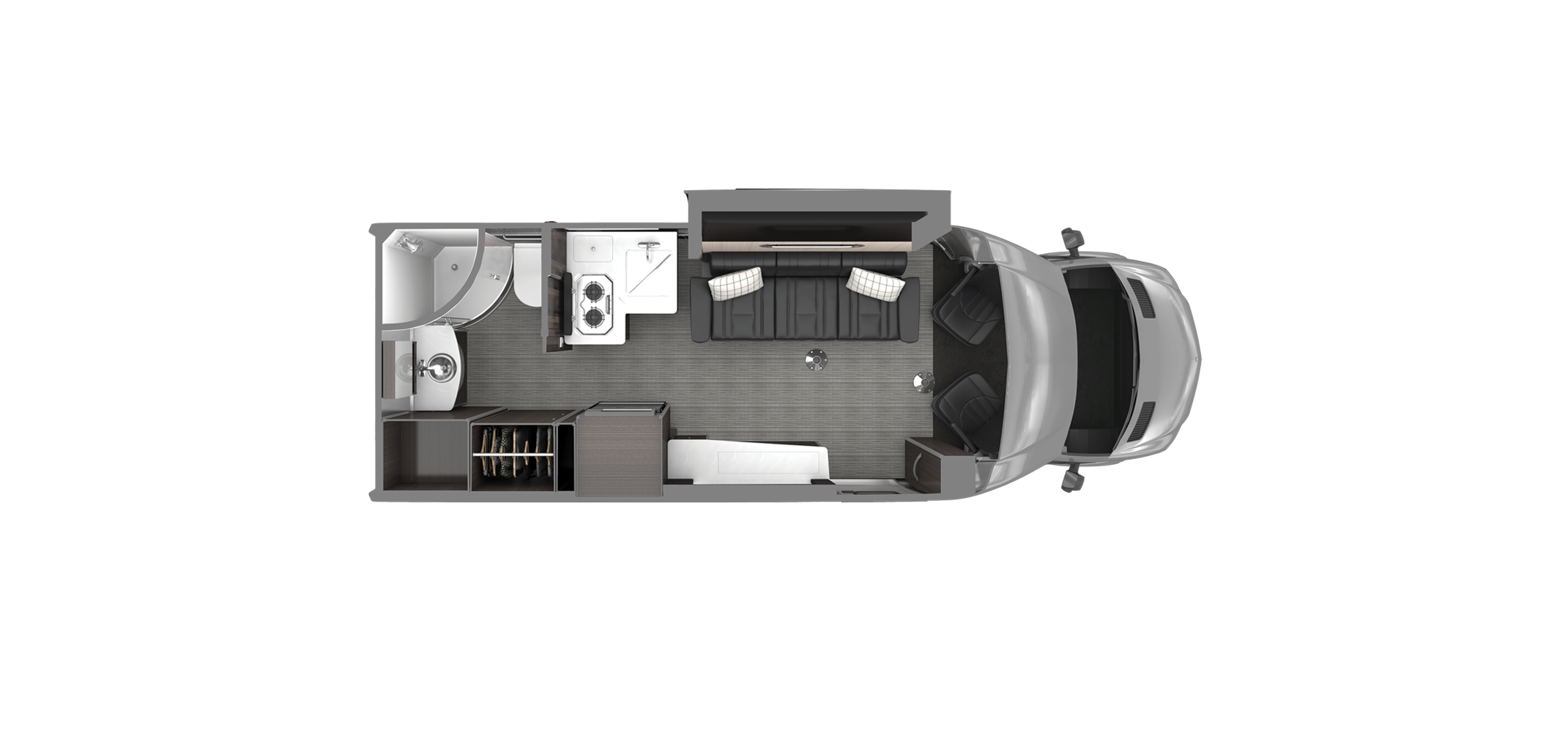 Atlas
Media Gallery
Browse our video and photo gallery to get a closer look at the Airstream Tommy Bahama Relax Editions .
Click on an image to view THE full size version
Contact a North Trail RV Center Airstream Tommy Bahama specialist today for more information.
Airstream Tommy Bahama Inventory in Fort Myers, Florida
Our apologies, there are currently no requested units in stock at this time.
Feel free to put in your request for us to order one for you.
Please check back with us often as new models arrive daily.
BROWSE  OUR CURRENT INVENTORY