2023 RENEGADE RV EXPLORER
luxury SUPER C motor coach
Unleash Your Adventurous Spirit
The 2023 Renegade RV Explorer is a motorhome designed for those with an adventurous spirit. Renegade RV has crafted the Explorer model to provide a perfect balance of ruggedness, versatility, and comfort, making it an ideal choice for outdoor enthusiasts and explorers. Your destination awaits when you drive in style in one of the 2023 Renegade RV Verona Super C motorhomes for sale at North Trail RV Center.

Incredible Features
The exterior design of the 2023 Explorer showcases its rugged capabilities. Built on a durable chassis, this motorhome is ready to take on any terrain with ease. Equipped with off-road features such as all-terrain tires, enhanced suspension, and increased ground clearance, the Explorer ensures a smooth and stable ride, even on challenging terrains. Whether you're heading to remote campsites or exploring off-the-beaten-path destinations, this motorhome is designed to handle it all.

Once inside the 2023 Explorer, and you'll discover an interior that combines functionality and comfort. Renegade RV has optimized the living space to accommodate the needs of outdoor enthusiasts. The layout typically includes sturdy and comfortable seating, storage solutions for outdoor gear, and durable finishes that can withstand the demands of an active lifestyle.

The kitchen in the 2023 Explorer is designed with practicality in mind. Equipped with essential appliances, such as a stove, microwave, and refrigerator, it allows you to prepare meals on the go. The storage options ensure that you can bring along all the necessary ingredients and cookware for your outdoor culinary adventures.

Rest and relaxation are essential after a day of outdoor exploration, and the Explorer provides comfortable sleeping accommodations. The master bedroom offers a cozy retreat, featuring a comfortable bed and storage options for your personal belongings. Some models may also include additional sleeping areas or convertible furniture to accommodate larger groups or families.

Available Floor Plans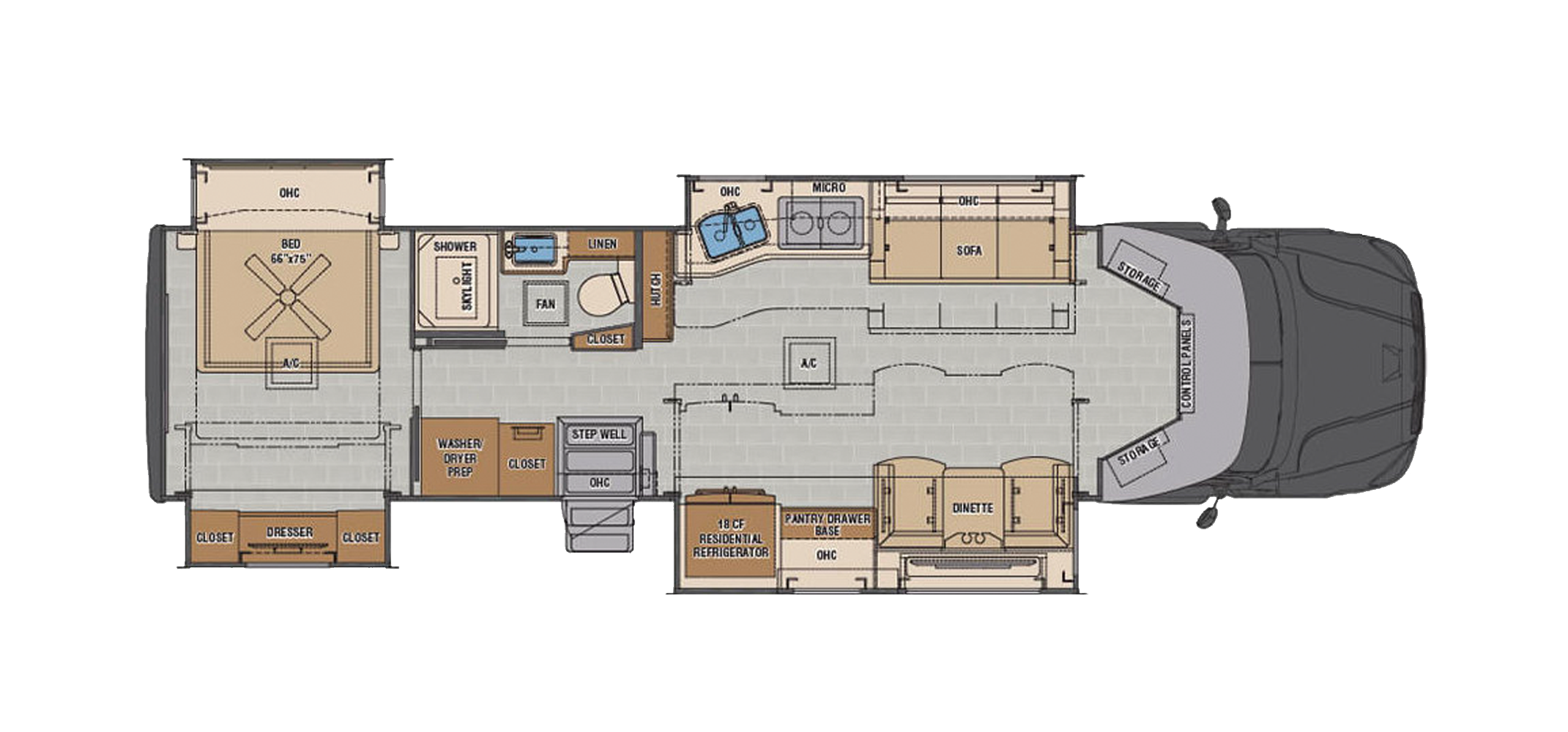 38EMB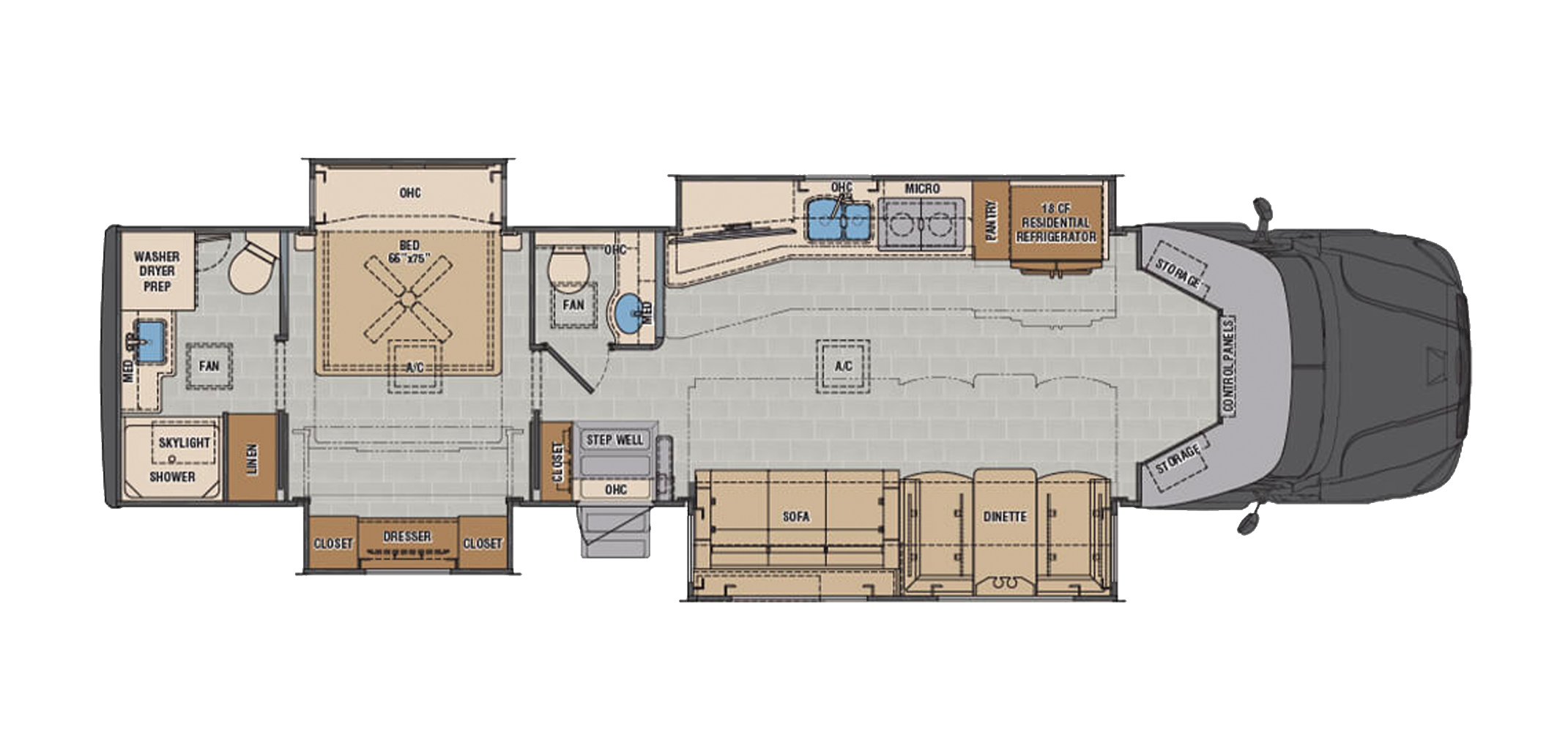 40ERB
Media Gallery
Browse our video and photo gallery to get a closer look at the 2023 Renegade RV Explorer .
Click on an image to view THE full size version
Contact a North Trail RV Center RENEGADE RV Explorer specialist today for more information.
Renegade RV Explorer Inventory in Fort Myers, Florida