2023 RENEGADE RV VALENCIA
luxury SUPER C motor coach
Embark on Unforgettable Journeys
The 2023 Renegade RV Valencia is a versatile and luxurious motorhome designed to elevate your travel experiences. Renegade RV, renowned for its commitment to quality and innovation, has crafted the Valencia to provide a perfect balance of comfort, functionality, and style for the discerning adventurer. Set your sights on one of the new 2023 Renegade RV Valencia Super C motorhomes for sale at North Trail RV Center.

Incredible Features
One of the standout features of the 2023 Valencia is its sleek and modern exterior design. With clean lines and attention to detail, it catches the eye and exudes a sense of sophistication on the road. Built on a sturdy chassis, this motorhome offers stability and a smooth ride, ensuring peace of mind and comfort during your journeys.

Step inside the 2023 Valencia, and you'll be greeted by a thoughtfully designed interior that maximizes both space and luxury. The living area is carefully crafted to provide a cozy and inviting atmosphere, featuring comfortable seating, entertainment systems, and ample storage solutions. Whether you're relaxing after a long day of adventure or entertaining guests, the Valencia's living space offers a comfortable and stylish setting.

The kitchen in the 2023 Valencia is a chef's dream. Equipped with high-quality appliances, including a top-of-the-line stove, oven, microwave, and refrigerator, it allows you to prepare delicious meals on the go. The well-designed cabinetry provides ample storage for all your cookware and pantry items, ensuring you have everything you need for your culinary adventures.

Rest and relaxation are prioritized in the 2023 Valencia. The master bedroom offers a tranquil sanctuary, featuring a comfortable bed, plush mattresses, and storage options for your personal belongings. Some models may also include additional sleeping spaces, such as convertible sofas or bunk beds, to accommodate larger groups or families.
Available Floor Plans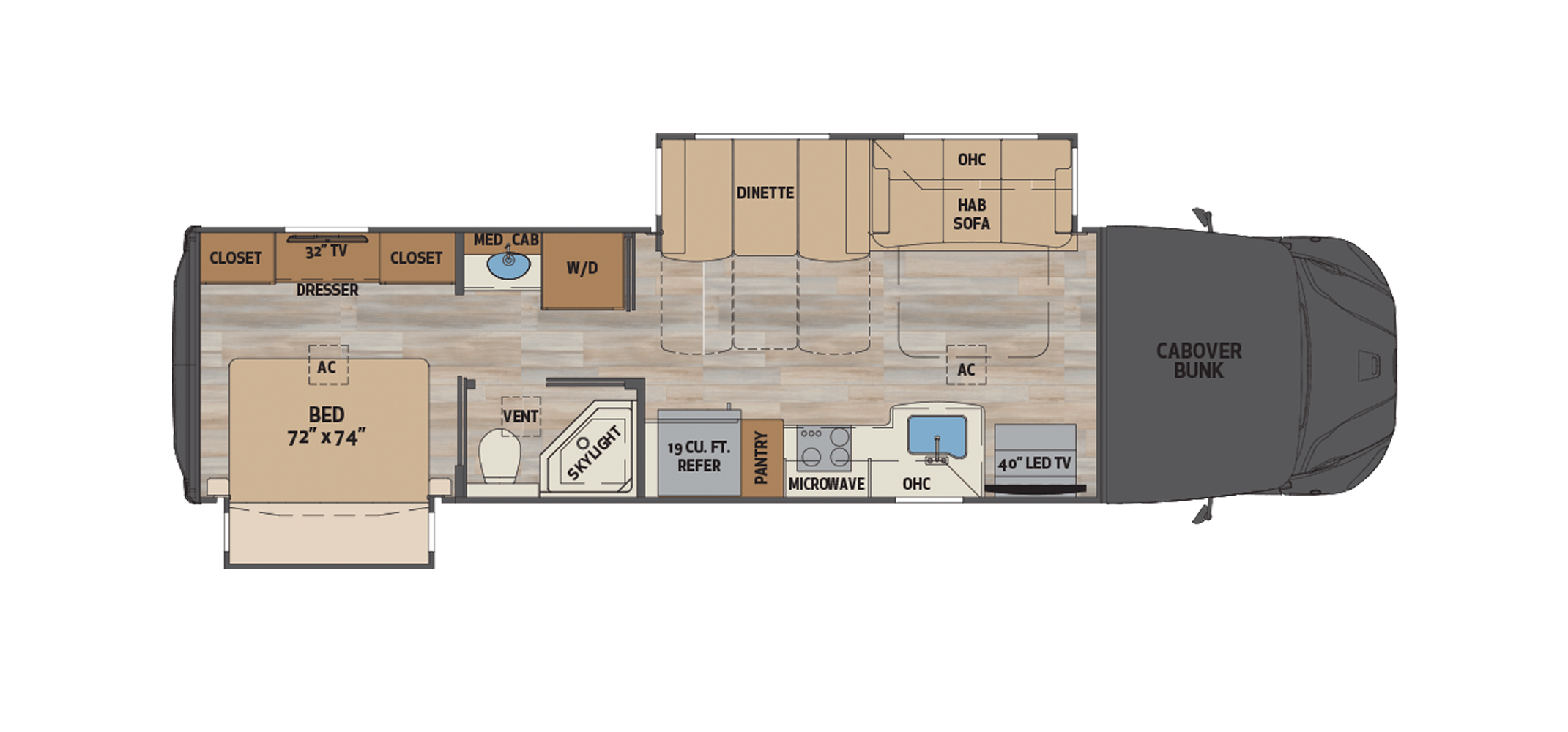 36SB
38BB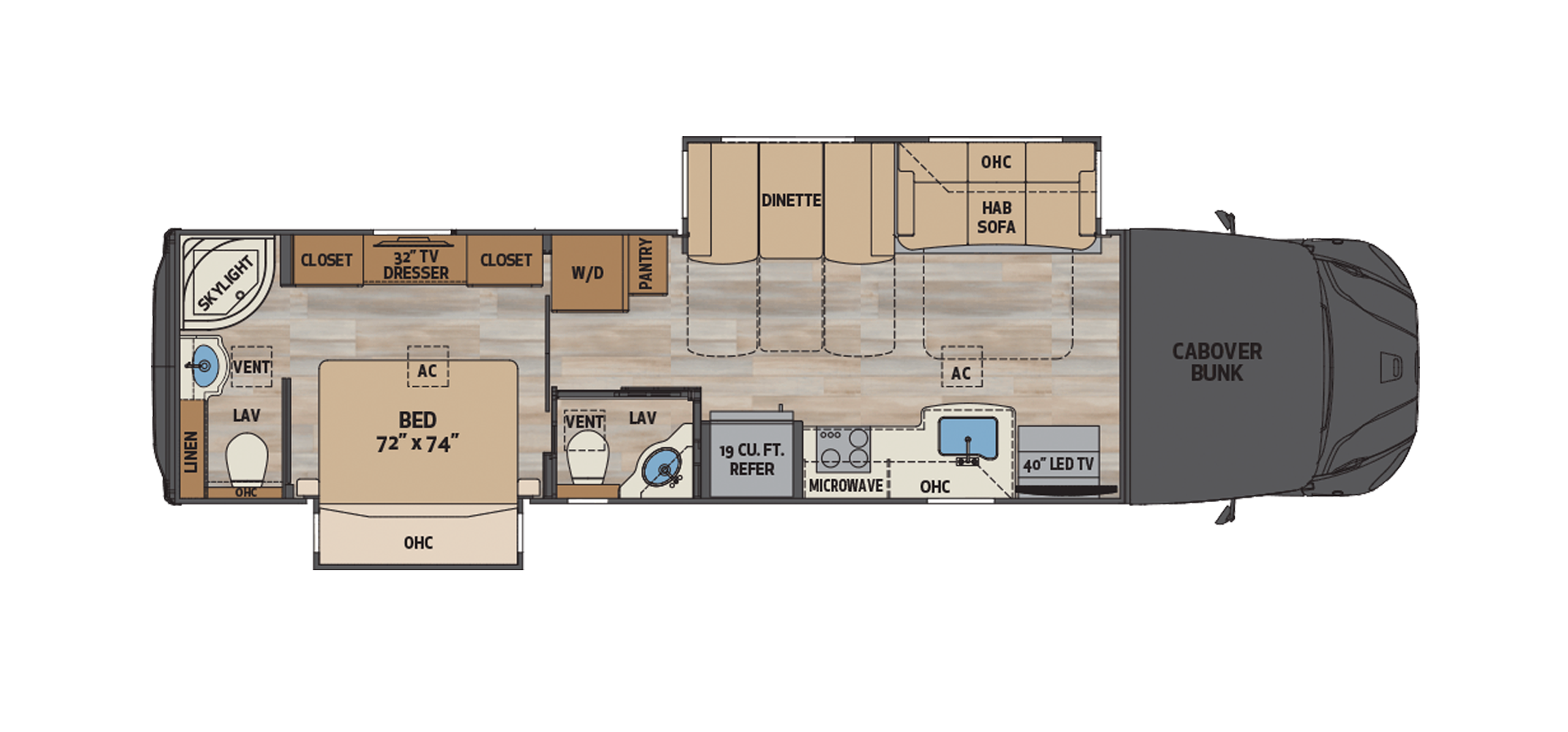 38RB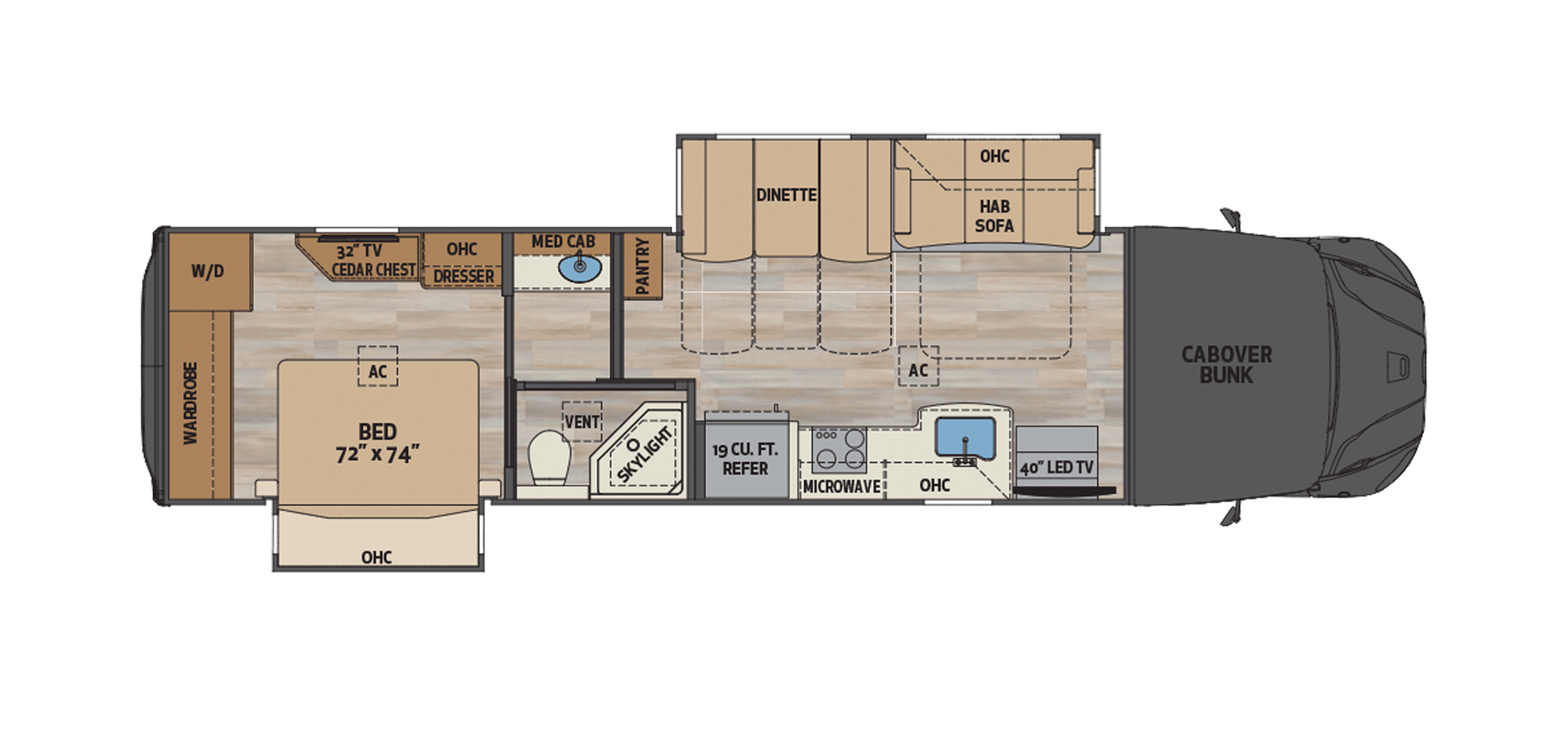 38RW
Media Gallery
Browse our photo gallery to get a closer look at the 2023 Renegade RV Valencia .
Click on an image to view THE full size version
Contact a North Trail RV Center RENEGADE RV VALENCIA specialist today for more information.
Renegade RV Valencia Inventory in Fort Myers, Florida