2023 RENEGADE RV VERONA LE
luxury SUPER C motor coach
Experience Unmatched Luxury & Performance
The 2023 Renegade RV Verona LE is a pinnacle of luxury and sophistication in the world of recreational vehicles. Renegade RV has taken their craftsmanship to new heights with the Verona LE, offering a motorhome that combines elegance, performance, and versatility for the most discerning travelers. Discover the luxury in one of the 2023 Renegade RV Verona LE Super C motorhomes for sale at North Trail RV Center.

Incredible Features
The 2023 Verona LE boasts a striking exterior design that commands attention on the road. With sleek lines, aerodynamic contours, and premium paint finishes, this motorhome exudes a sense of refined style and modernity. Built on a robust chassis, the Verona LE ensures a smooth and comfortable ride, providing stability and reliability for all your journeys.

Step inside the 2023 Verona LE, and you'll be greeted by a lavish and thoughtfully designed interior. Every detail has been meticulously considered to create an atmosphere of luxury and comfort. High-quality materials, exquisite finishes, and tasteful decor come together to provide a truly opulent living space that rivals upscale residences.

The Verona LE offers a range of floor plans to cater to different preferences and lifestyles. Whether you seek a spacious layout for full-time living or a more compact design for weekend getaways, Renegade RV has carefully crafted configurations to meet your needs. The living area typically features plush seating, entertainment systems, and ample storage options, ensuring that you can relax and unwind in style.

The kitchen in the 2023 Verona LE is a chef's dream come true. Equipped with top-of-the-line appliances, including a gourmet stove, oven, microwave, and refrigerator, it allows you to prepare meals with ease while on the road. The cabinetry provides ample storage space for all your culinary essentials, ensuring that you can bring along your favorite ingredients and cookware for your culinary adventures.

The Verona LE prioritizes comfort and relaxation in its sleeping accommodations. The master bedroom offers a serene retreat, featuring a comfortable bed, premium mattresses, and ample storage for clothing and personal belongings. Some models may also include additional sleeping spaces, such as convertible sofas or bunk beds, to accommodate larger groups or families.

Available Floor Plans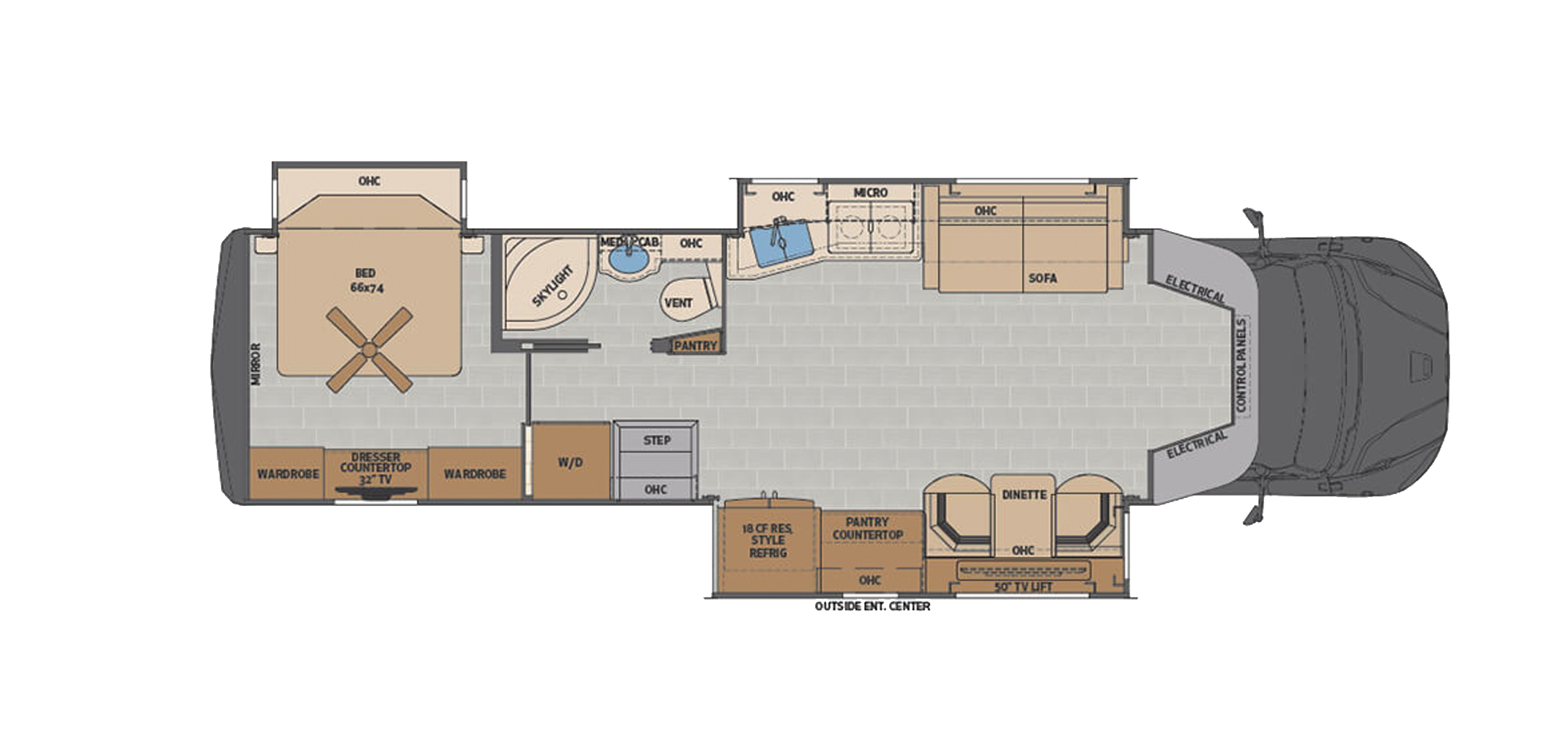 37LMB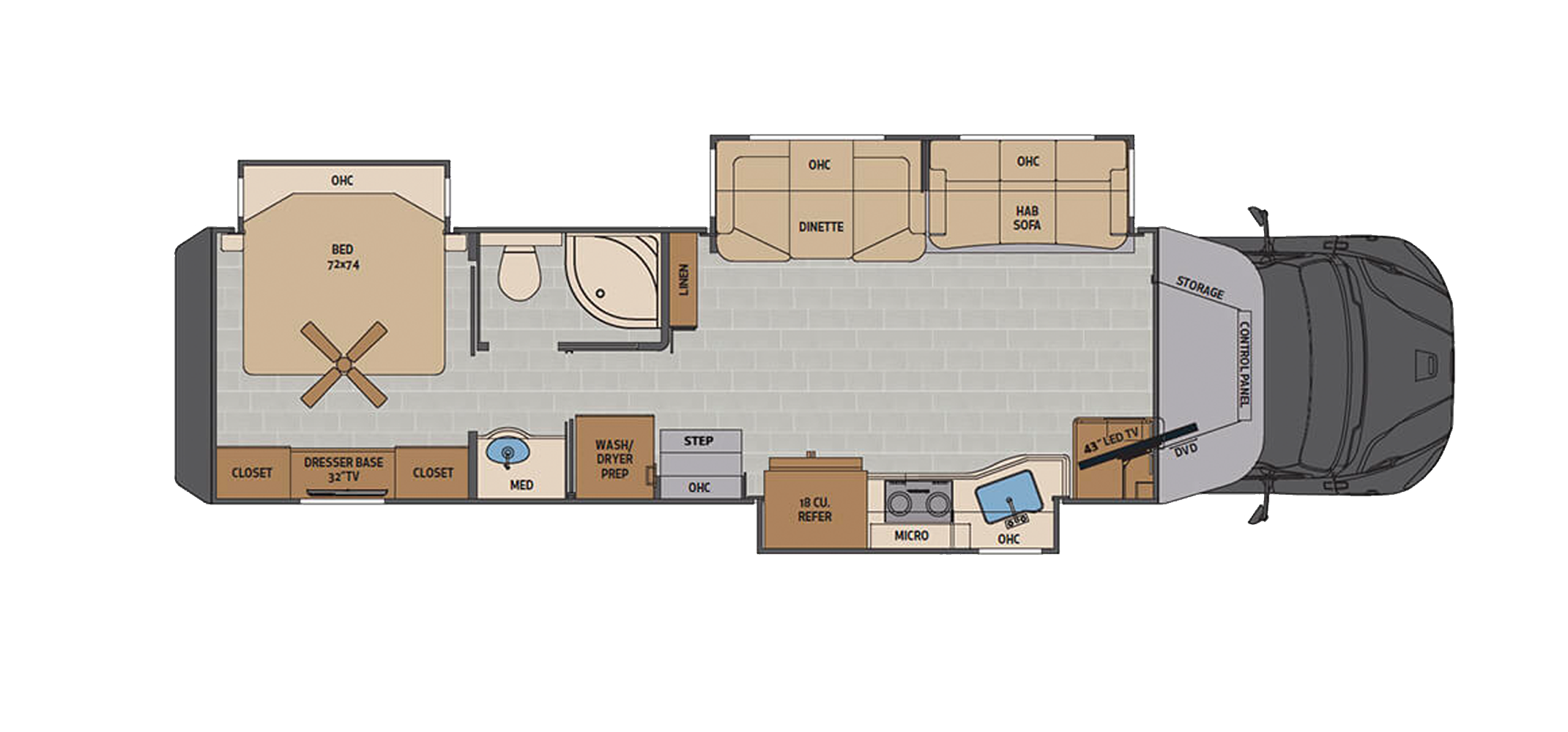 38LDG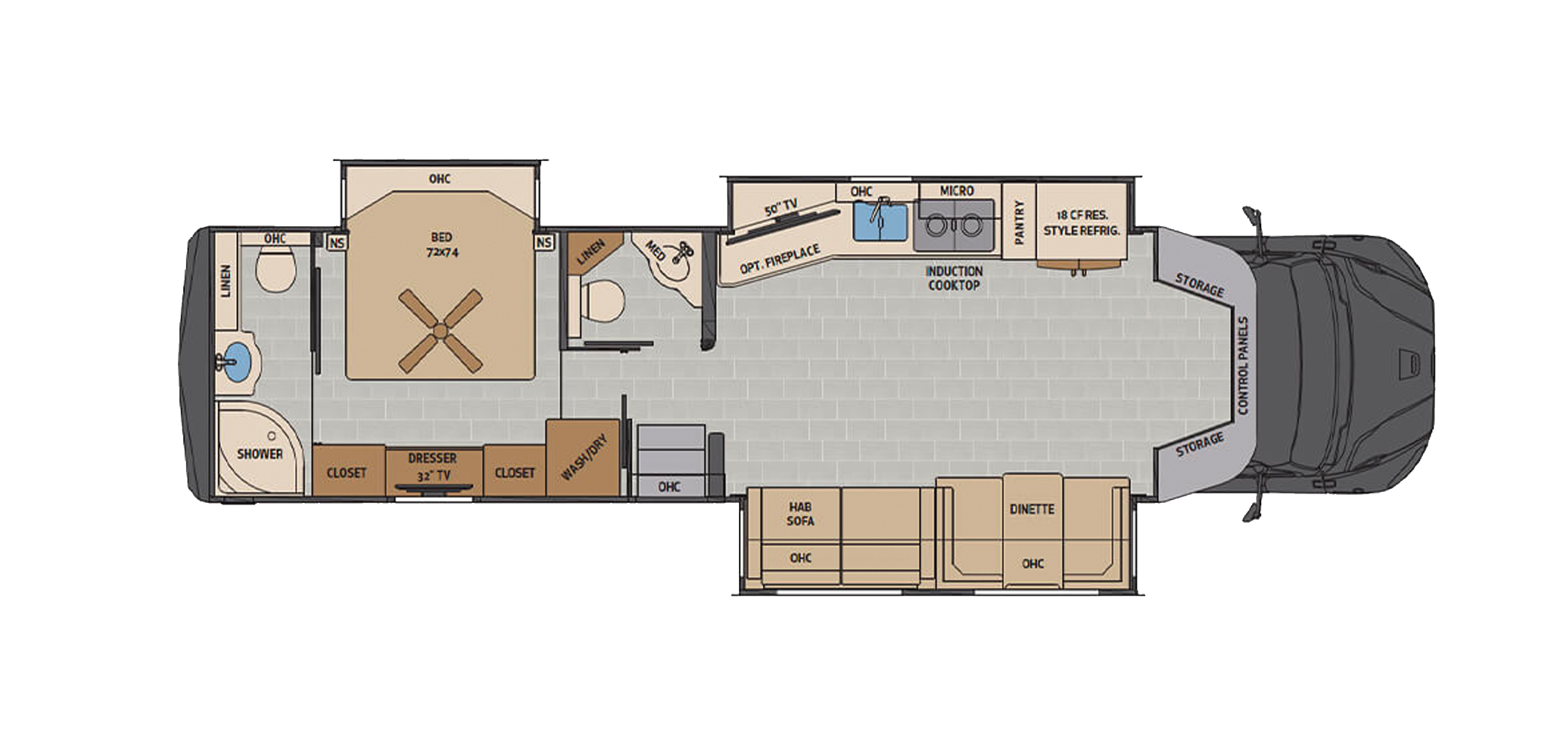 40LRB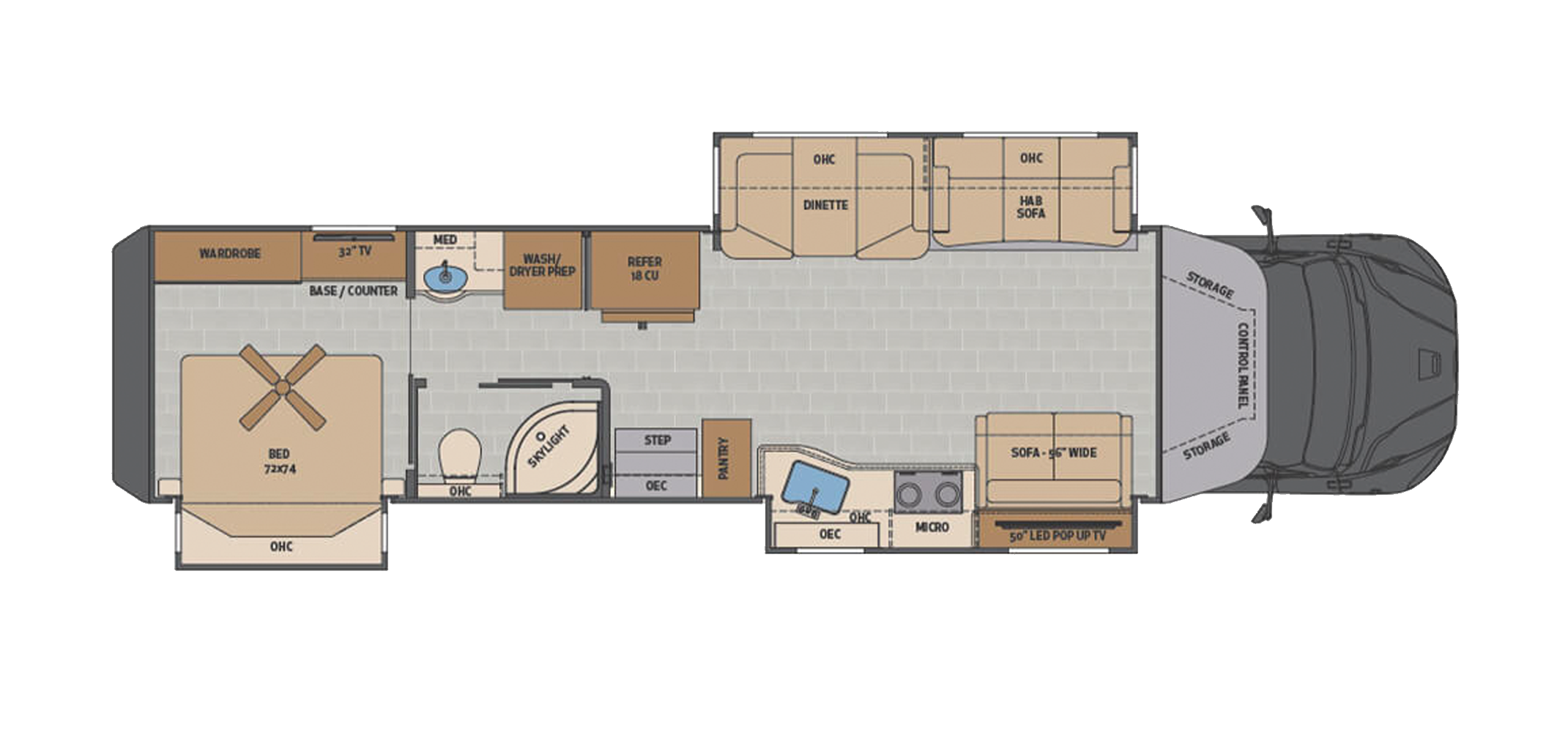 40LTS
Media Gallery
Browse our video and photo gallery to get a closer look at the 2023 Renegade RV Verona LE .
Click on an image to view THE full size version
Contact a North Trail RV Center RENEGADE RV Verona LE specialist today for more information.
Renegade RV Verona LE Inventory in Fort Myers, Florida
2024 Renegade Rv

Verona Le 38LDG
Stock: 15557
Condition: New
Status: RV for sale
Type: Super C
Fuel: Diesel
Floor Plan: 38LDG
2024 Renegade Rv

Verona Le 40LRB
Stock: 15765
Condition: New
Status: On Order
Type: Super C
Fuel: Diesel
Floor Plan: 40LRB