2024 TIFFIN MIDAS
CLASS C GAS MOTORHOME
More Comfort Means More Adventure
Whether you're coming, going or somewhere in between, the Tiffin Midas makes your journey a comfortable adventure. For those who want exploration without sacrifice, convenience without constrains—the Midas is a little bit of everything. The Tiffin Midas Motorhome combines luxury and functionality to provide an unparalleled travel experience. With its sleek and modern exterior design, this motorhome is sure to turn heads on the road. Equipped with the latest technology and innovative features, it offers a host of amenities to enhance your journey. It's Tiffin's most nimble Class C coach; built for you to go and do, but designed for you to stay and be. So stay in a 2024 Tiffin Midas Class C motorhome from North Trail RV Center.

Incredible Features
Top of the line features set Tiffin Motorhomes apart from the competition. As an innovator in the RV industry, Tiffin Motorhomes has introduced many unique amenities to enhance your enjoyment of the coaches.

Features may not be available on all models or floor plans. Please see manufacturer specifications for details and more.

Available Floor Plans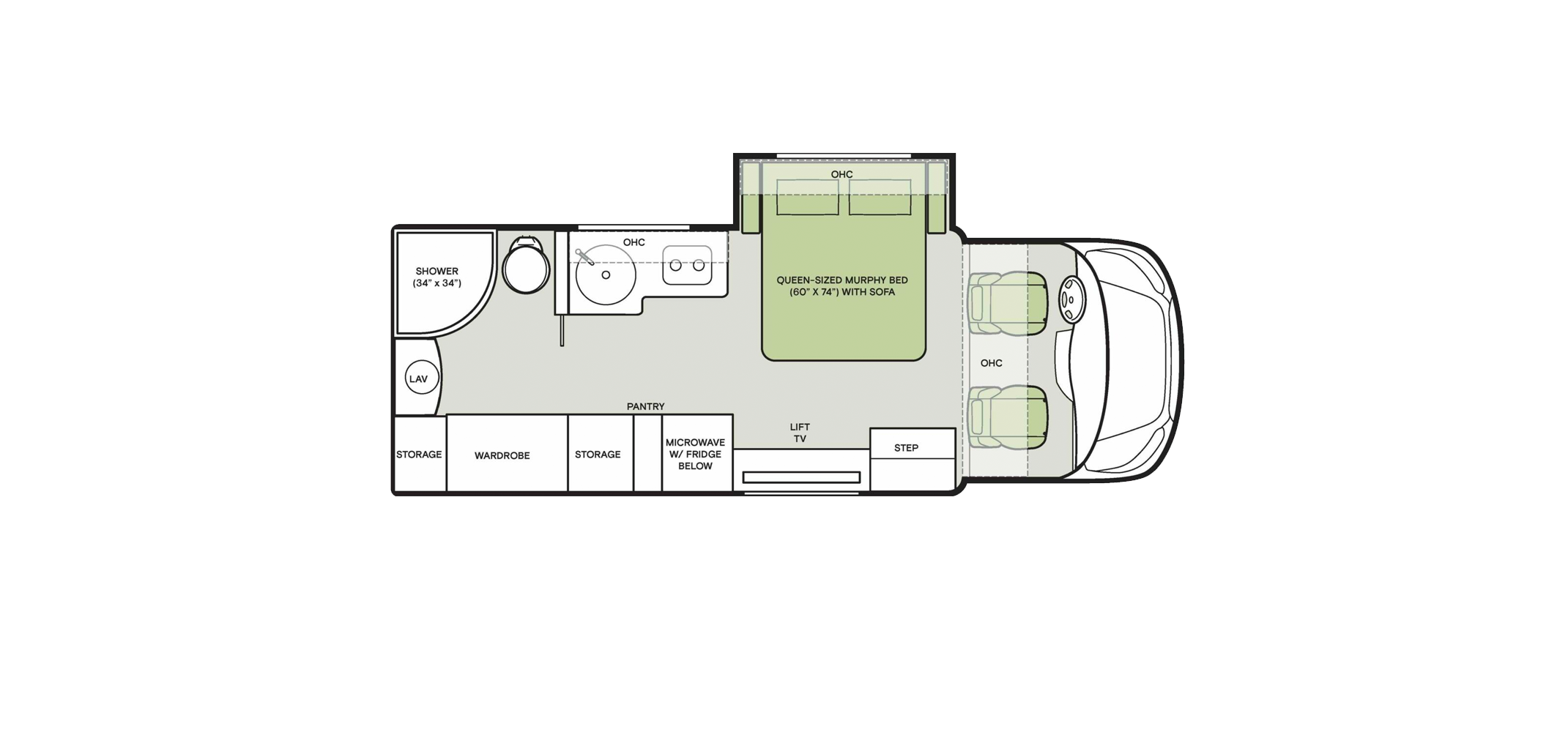 24 MT
Media Gallery
Browse our photo gallery to get a closer look at the 2024 Tiffin Midas .
Click on an image to view THE full size version
Contact a North Trail RV Center TIFFIN MIDAS specialist today for more information.
Tiffin Midas Inventory in Fort Myers, Florida
2024 Tiffin Motor Homes

Midas 24MT
Stock: 15661
Condition: New
Status: RV for sale
Type: Class C
Fuel: Gas
Floor Plan: 24MT
2024 Tiffin Motor Homes

Midas 24MT
Stock: 15668
Condition: New
Status: RV for sale
Type: Class C
Fuel: Gas
Floor Plan: 24MT
2022 Tiffin Motor Homes

Midas 24RT
Stock: 55234-1
Condition: Used
Status: RV for sale
Type: Class C
Fuel: Gas
Floor Plan: 24RT