2023 WINNEBAGO TRAVATO
CLASS B GAS CAMPER VAN
Home is Where it Takes You
The 2023 Winnebago Travato is the top-selling Camper Van in North America for a reason. Several reasons, actually. Energy and fuel-efficient systems make the most of the Travato's ample power. And streamlined features are designed to keep you traveling even when the elements – and the road – are less than forgiving. Based on the powerful, fuel-efficient Ram ProMaster® chassis, the Travato has been at the forefront of the B-van revolution since its launch. With significantly upgraded standard features like 215-watt solar panels, front and rear Sumo Springs, upgraded automotive grade insulation and more you can tailor the Travato to suit your needs. You can have confidence and peace of mind as you travel down the road in your new Winnebago Travato Class B Camper Van available now at North Trail RV Center.
Incredible Features
New swing-arm-mounted table swivels 360 degrees and can be moved to a second mounting position, while automotive-grade dinette seating and two 3-point seat belts (59G/GL) make the Travato a practical daily driver. Roof and sidewall insulation, heated tanks and available dual-pane acrylic insulated windows extend the camping season. Underbed, roof and bike rack storage hold big gear, our Anything Keepers ™ store books and other small accessories overhead, and RAM ® Tough-Track ™ mounts keep electronics right where you want them. Innovative new WinnSleep ® system combines a superior two-layer high density hygienic foam mattress with a European suspension system to increase comfort, relieve pressure and improve air circulation. Pure 3 Advanced Energy System uses safe, dependable automotive-grade technology to provide more than 9,000 useable watt-hours of power (over 12,000 with optional 4-module energy pack) for extended off grid stays (59GL, 59KL).
Available Floor Plans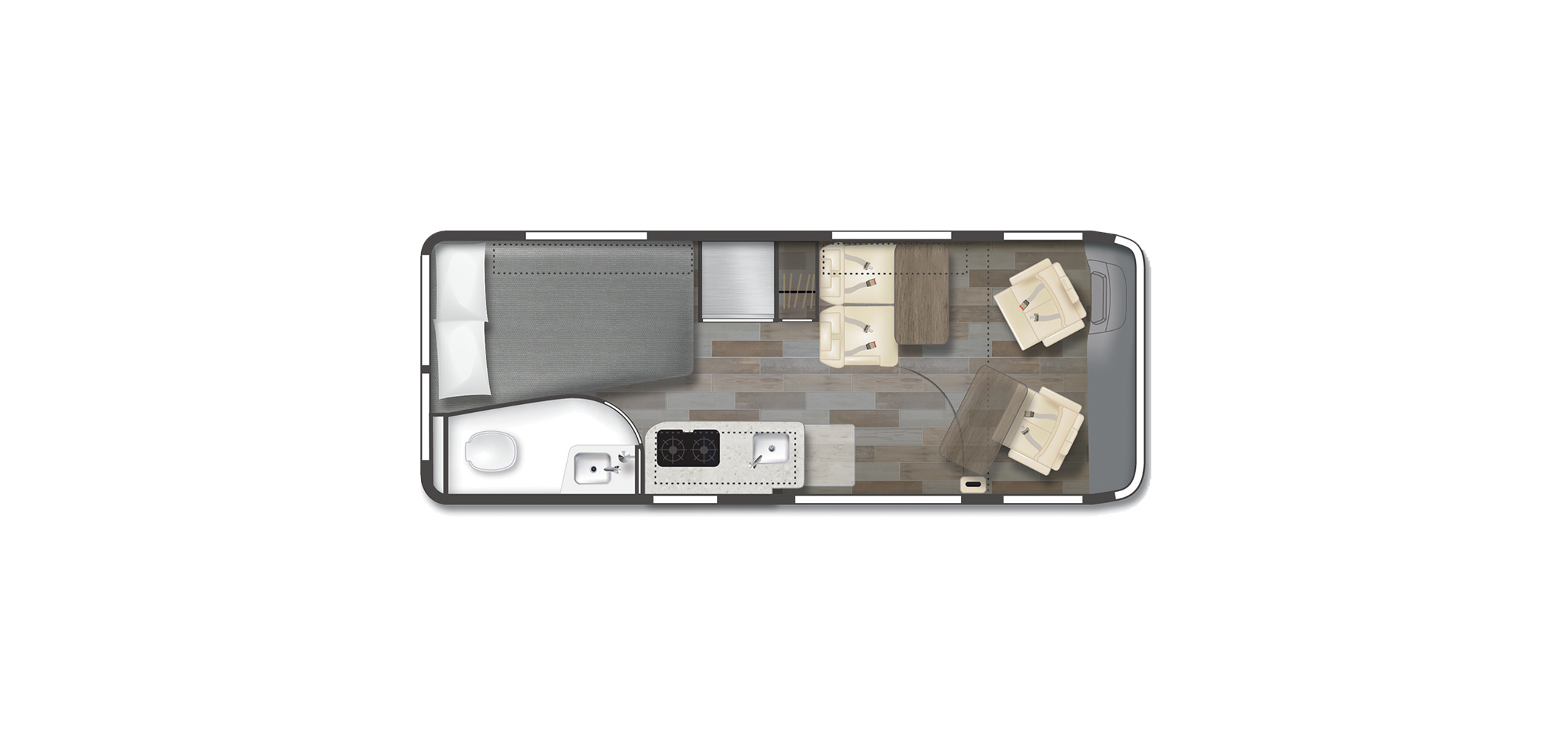 59G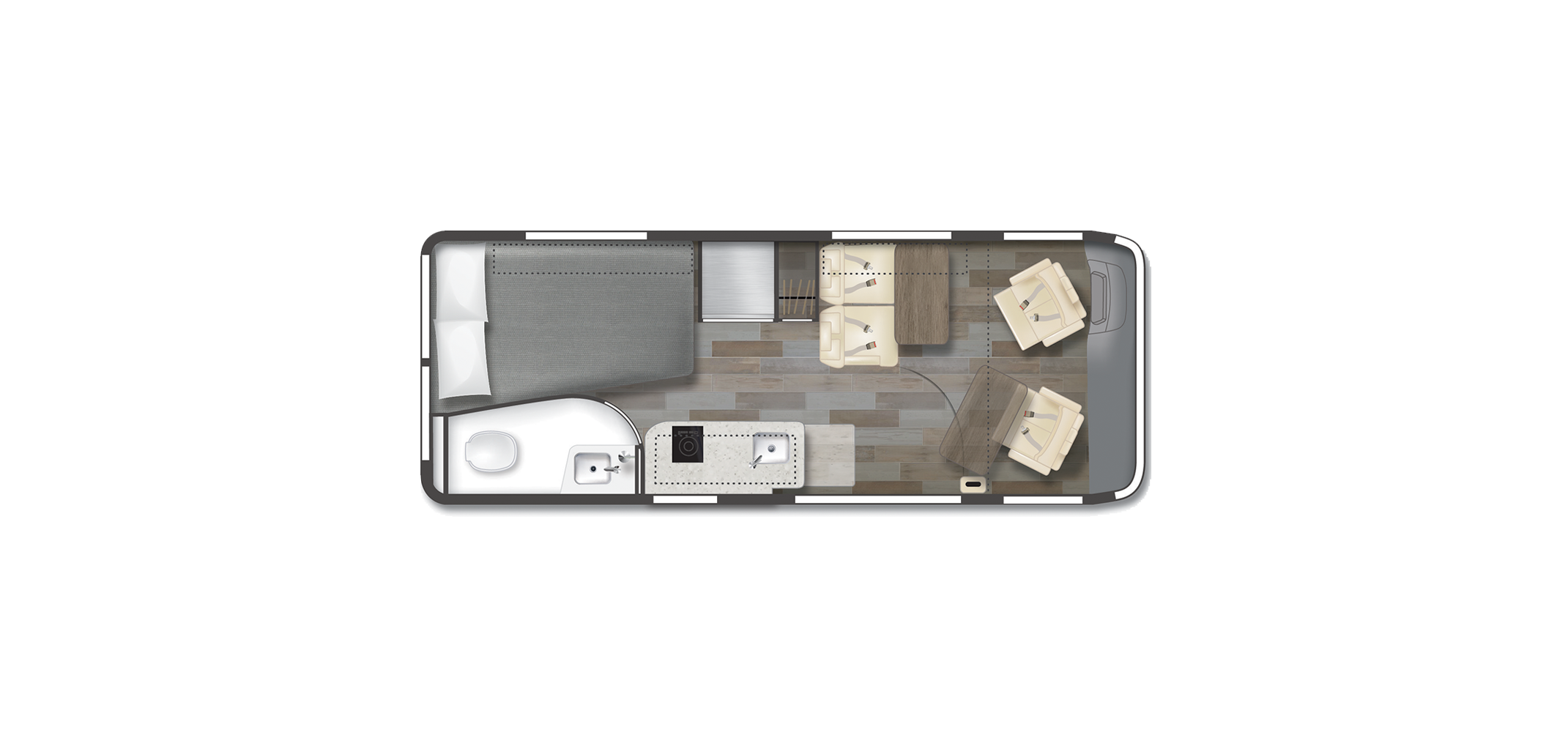 59GL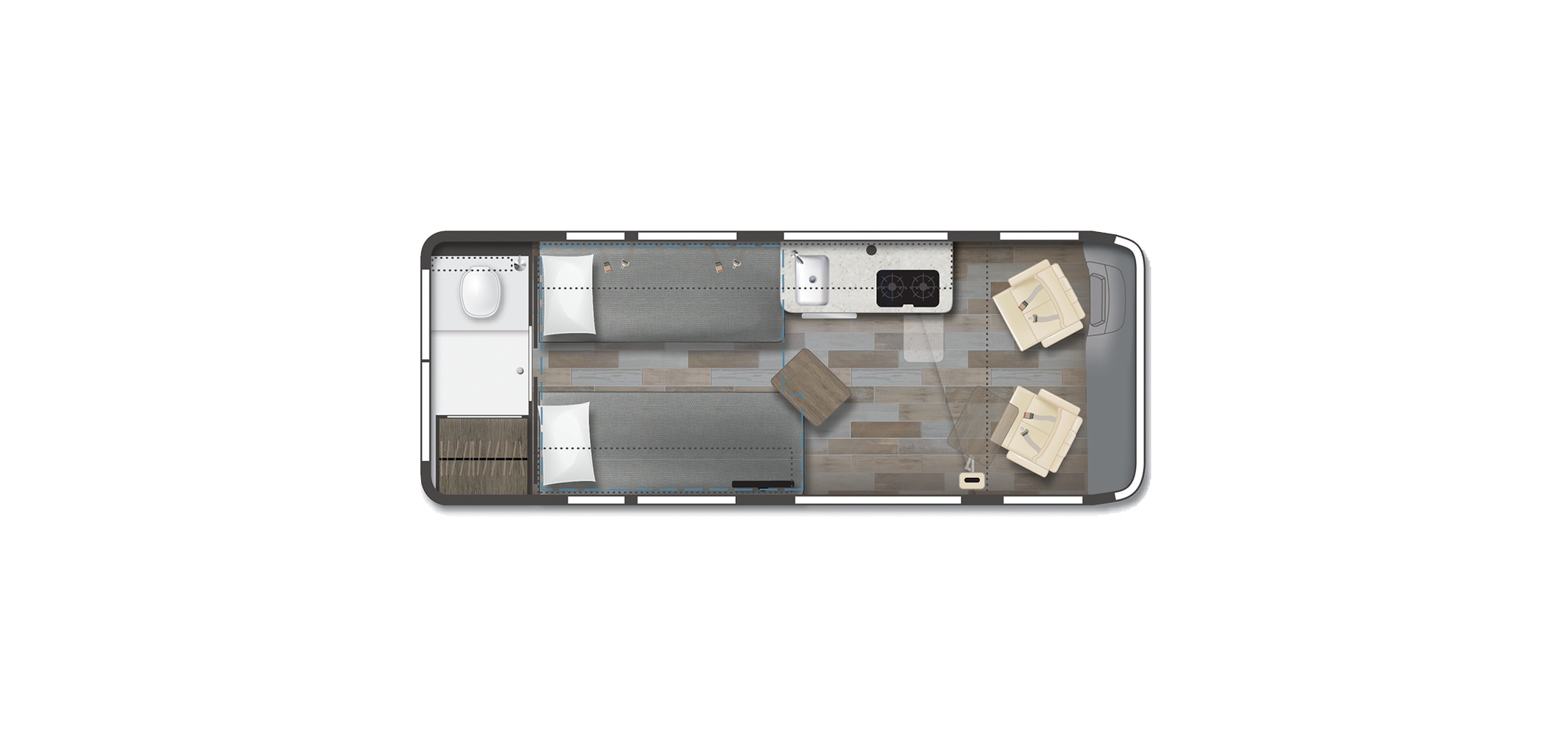 59K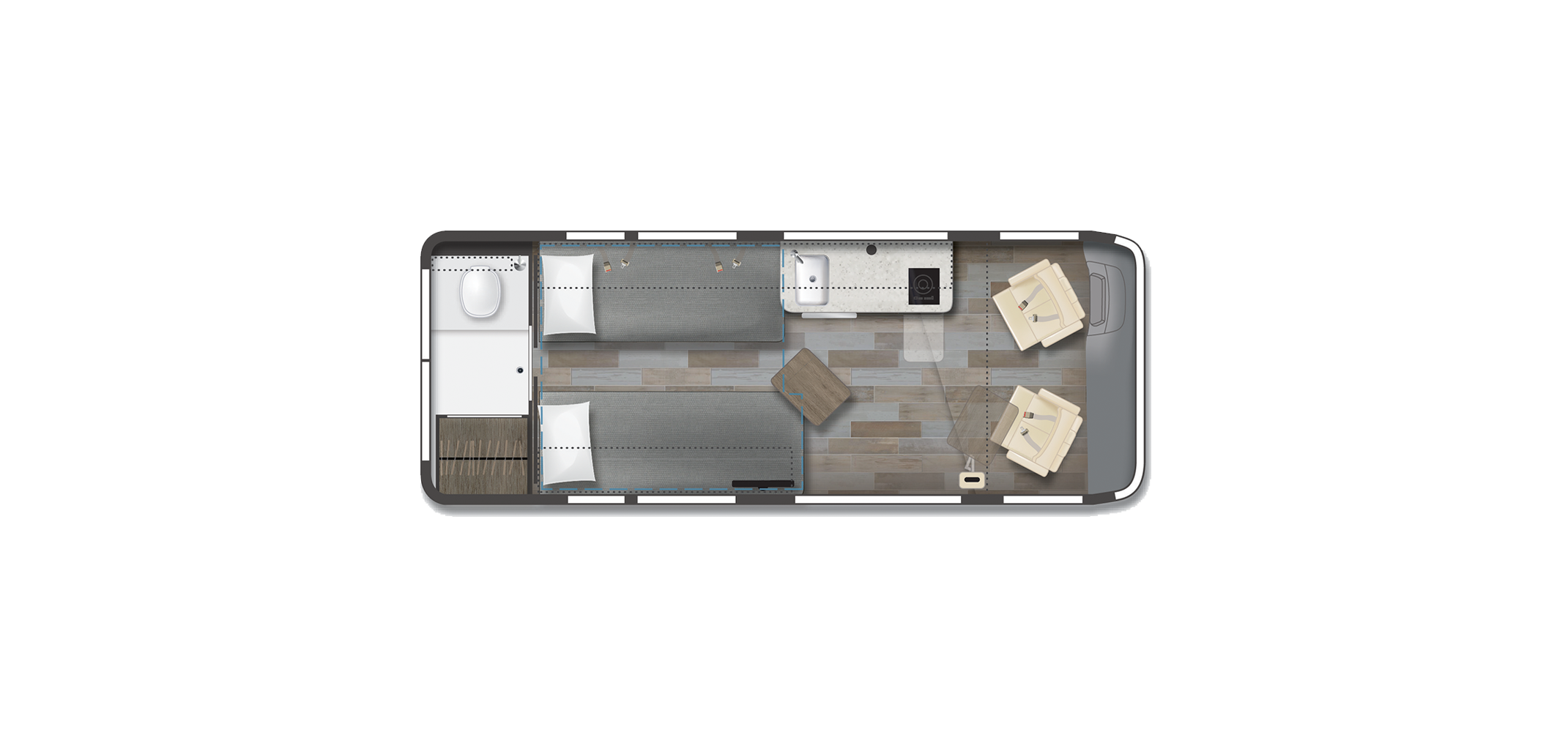 59KL
Media Gallery
Browse our video and photo gallery to get a closer look at the 2023 Winnebago Travato .
Click on an image to view THE full size version
Contact a North Trail RV Center WINNEBAGO TRAVATO specialist today for more information.
Winnebago Travato Inventory in Fort Myers, Florida