2021 NEWMAR DUTCH STAR
luxury CLASS A DIESEL PUSHER motor coach
Experience an Icon
Traveling in style has never been easier than in this Newmar Dutch Star. You can wake up each morning feeling refreshed and ready to start your day of adventure on the open road.

The 2021 Dutch Star diesel motor coach takes you to the back nine and back again in style. Safety is a priority starting with Comfort Drive™ steering technology, electronic stability control, tire pressure monitoring, and automatic traction control all equipped standard. Give that a bonus with available OnGuard™ collision mitigation technology with adaptive cruise control. Coming with thirteen unique floor plans, with 37', 40' and 43' coaches, and a choice between a Freightliner® and Spartan® chassis, the Dutch Star is easy to make yours. Iconize your family adventure in one of the Newmar Dutch Star Class A motorhomes for sale at North Trail RV Center.

From the full-paint Masterpiece™ finish, an industry exclusive, to the stylish and functional details on every Dutch Star, the beauty is apparent. Safety is always a consideration, so you'll find a keyless entry door with a touchpad and doorbell. Large storage spaces—with upgradeable pass-through storage trays—mean you're not behind your favorite nine iron, or any other necessities.
Incredible Features
The cockpit of the Dutch Star puts you in the lap of luxury, with six-way power captain's chairs covered in Ultrafabric®, offering power lumbar, recliner, and footrests—and standard heated seats. When you're on the road, side-view cameras show the world around you on the rearview monitor screen, or you can choose the 360-degree camera system. The optional Rand McNally navigation system gives you a clear look at where you're going, while the JBL audio system keeps you entertained while you're getting there.

The living room of the Dutch Star comes with configurations that are designed to best fit your lifestyle. Choose dual recliners and a Dormi sofa, or other configurations. Whichever you choose, it's perfect for enjoying the retractable Samsung® 50″ 4K LED TV with Sony® Blu-ray player and Bose® Solo 5 soundbar. Stay cozy in cooler weather with optional floor tile radiant heat and stay cool under the sun's rays with Penguin™ heat pump air conditioners. Rear-bath floor plans offer cathedral ceilings to give you more space above, and optional Wi-Fi connectivity is there to keep you connected.

The 2021 Dutch Star is fitted with a cargo liner, 5/8" floor decking, 5/8" bead foam, and galvanized sheeting to prevent distortion. In addition, Dutch Star is supported by our ultra-durable STAR Foundation for a quieter ride. A 450-horsepower diesel engine and Comfort Drive ™ adaptive steering come standard.
Available Floor Plans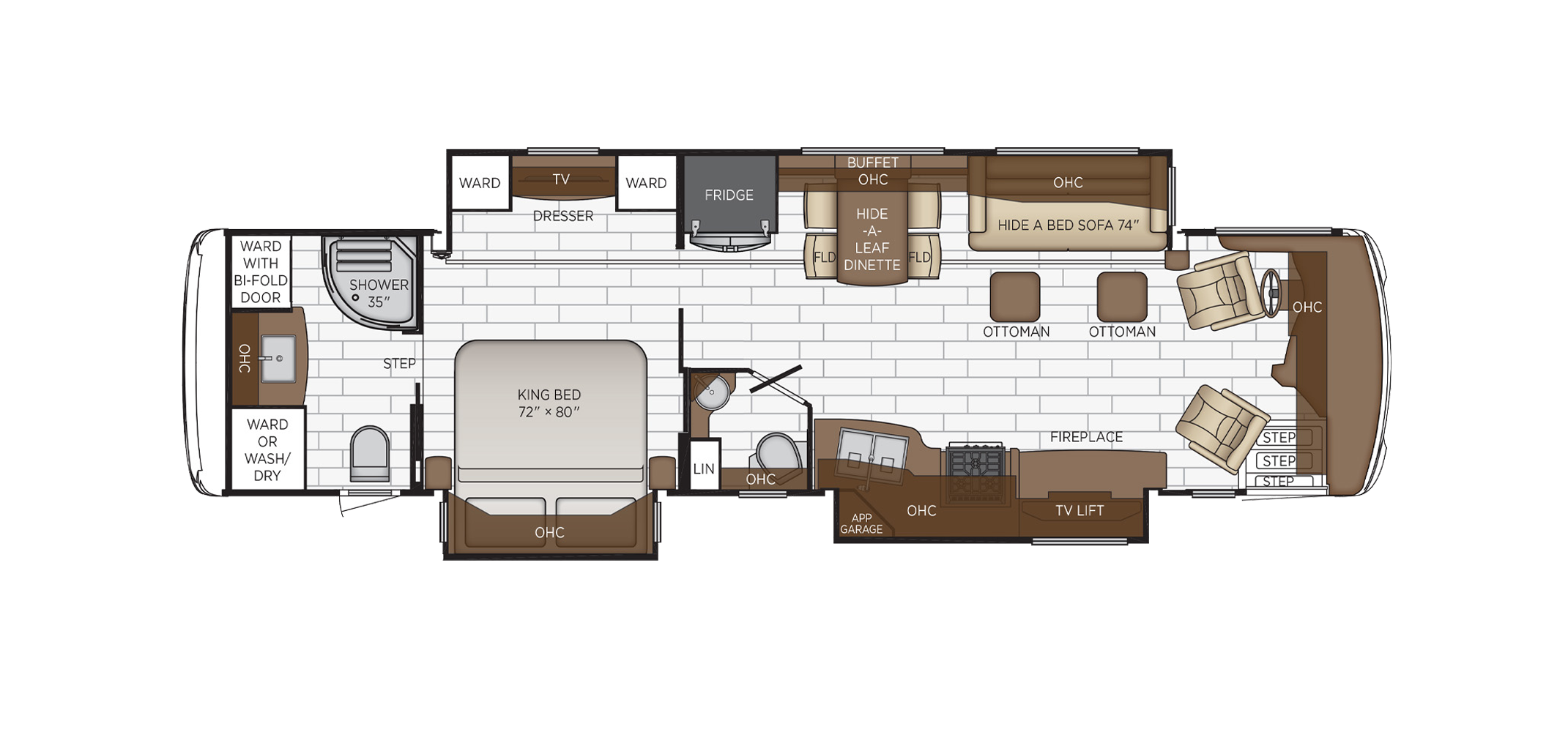 3709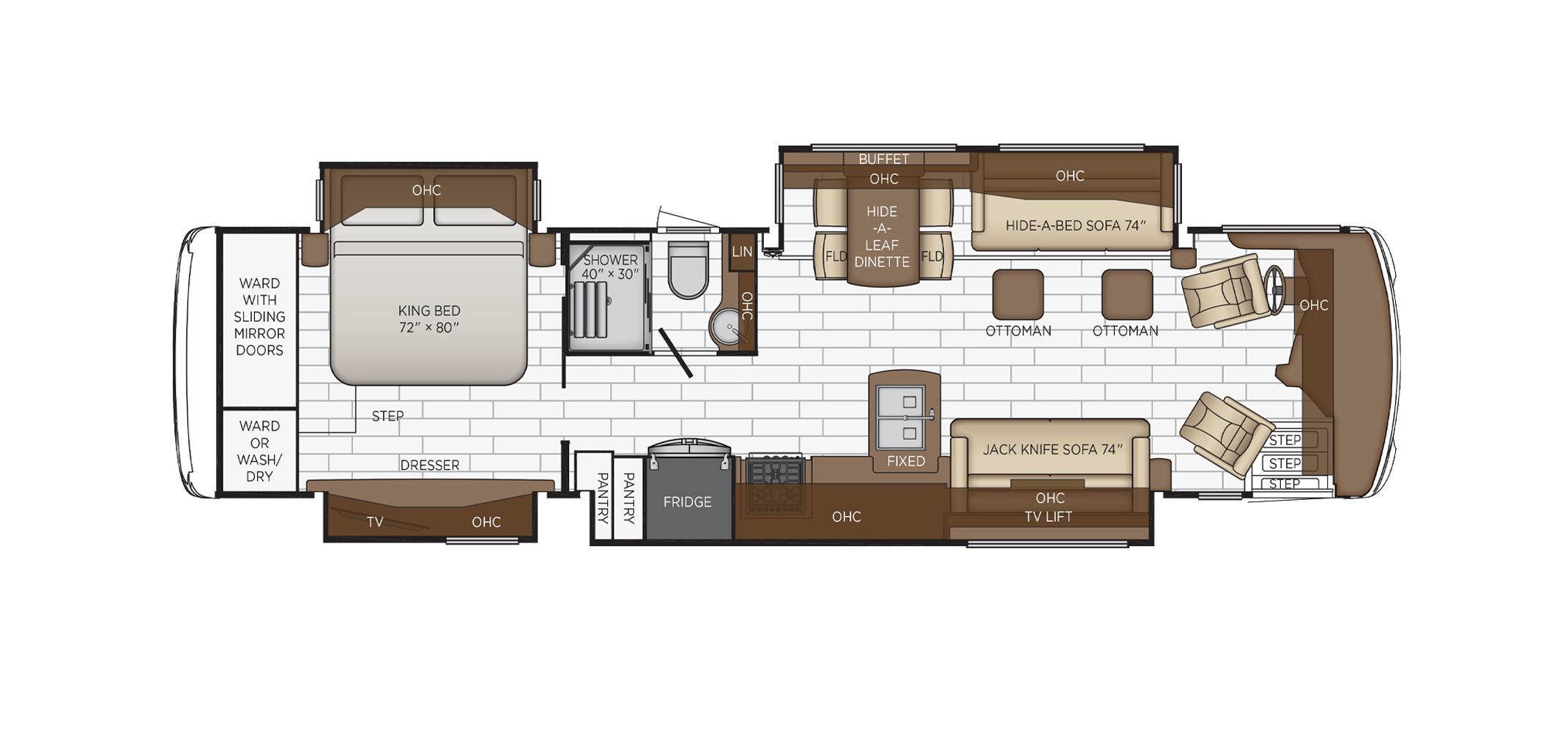 3717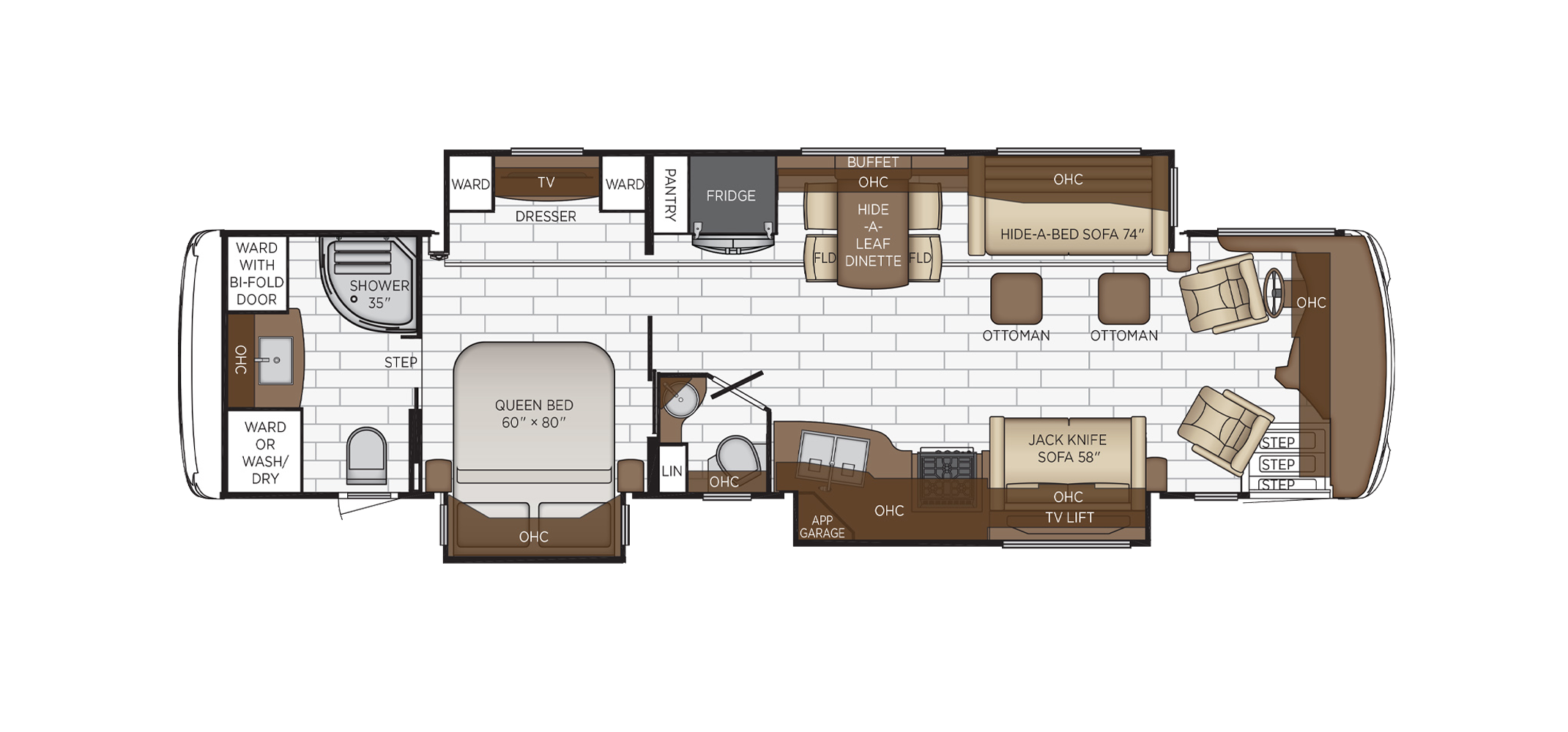 3736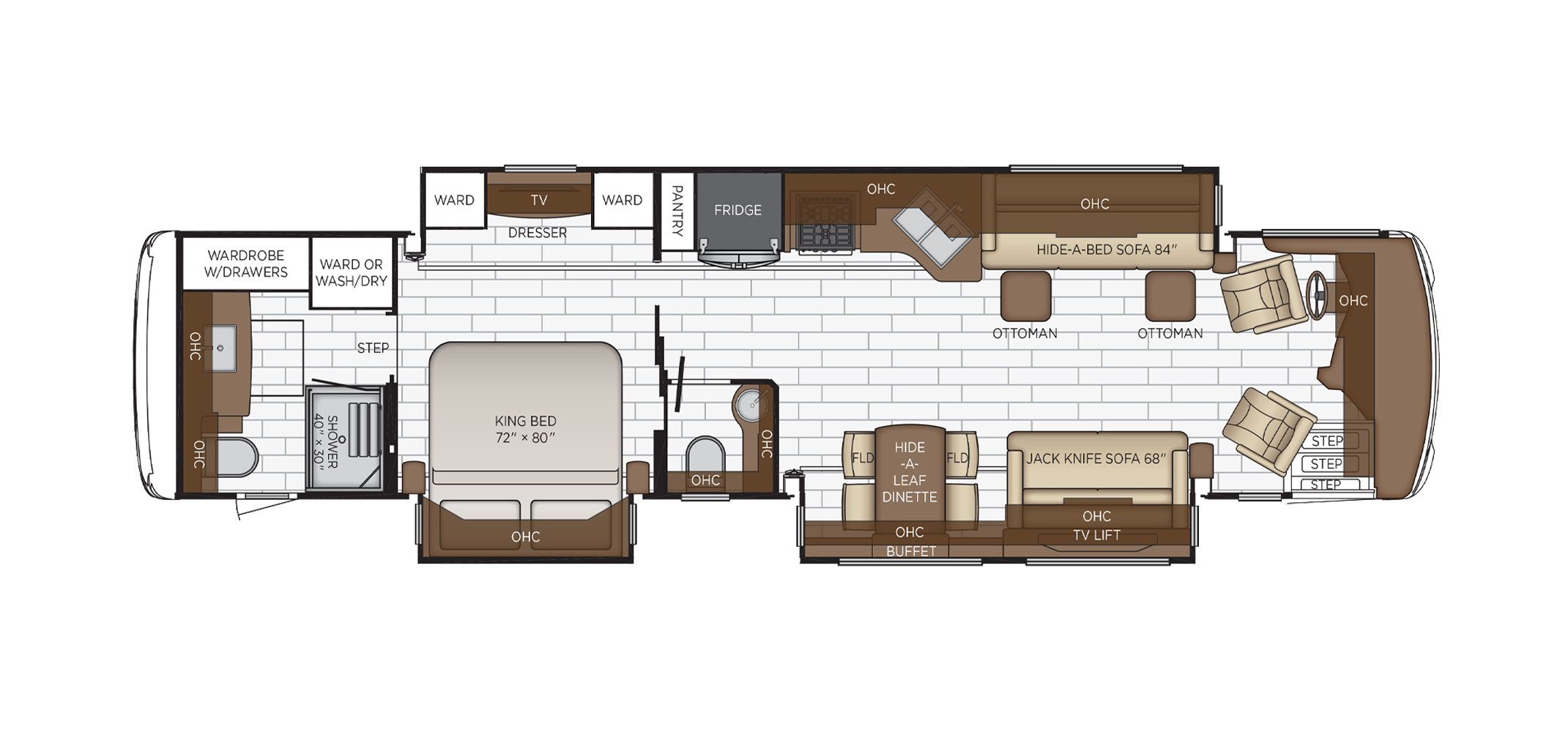 4020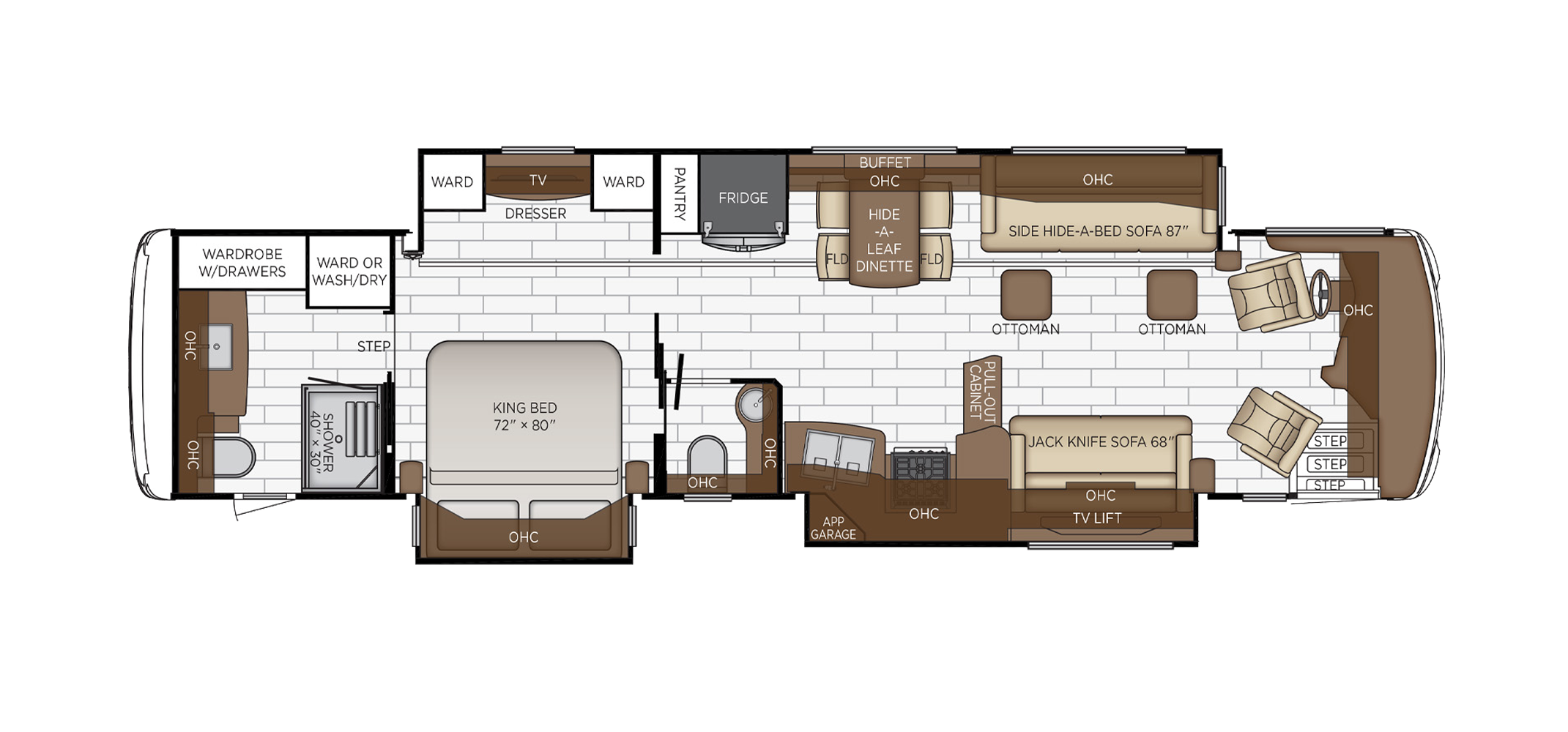 4081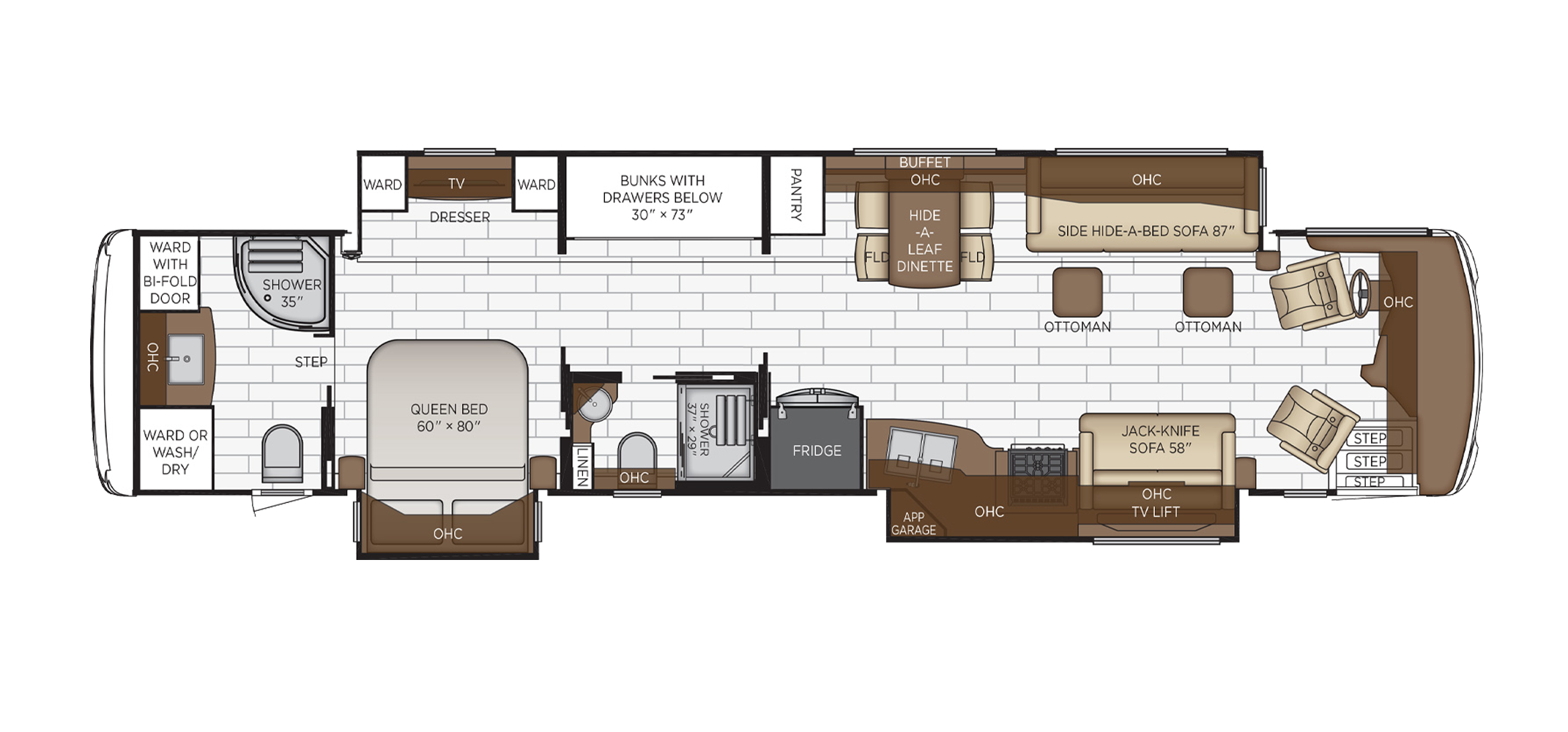 4310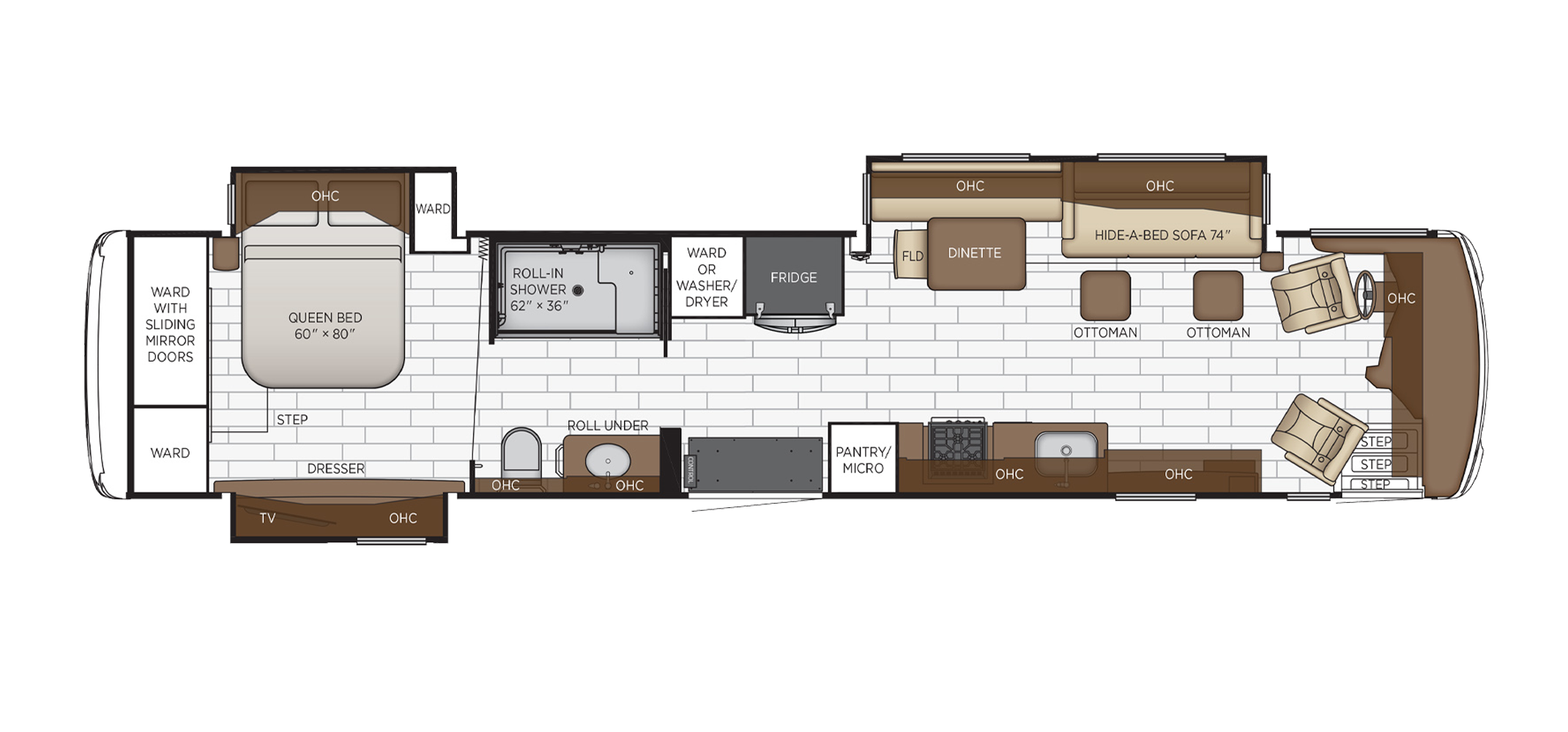 4311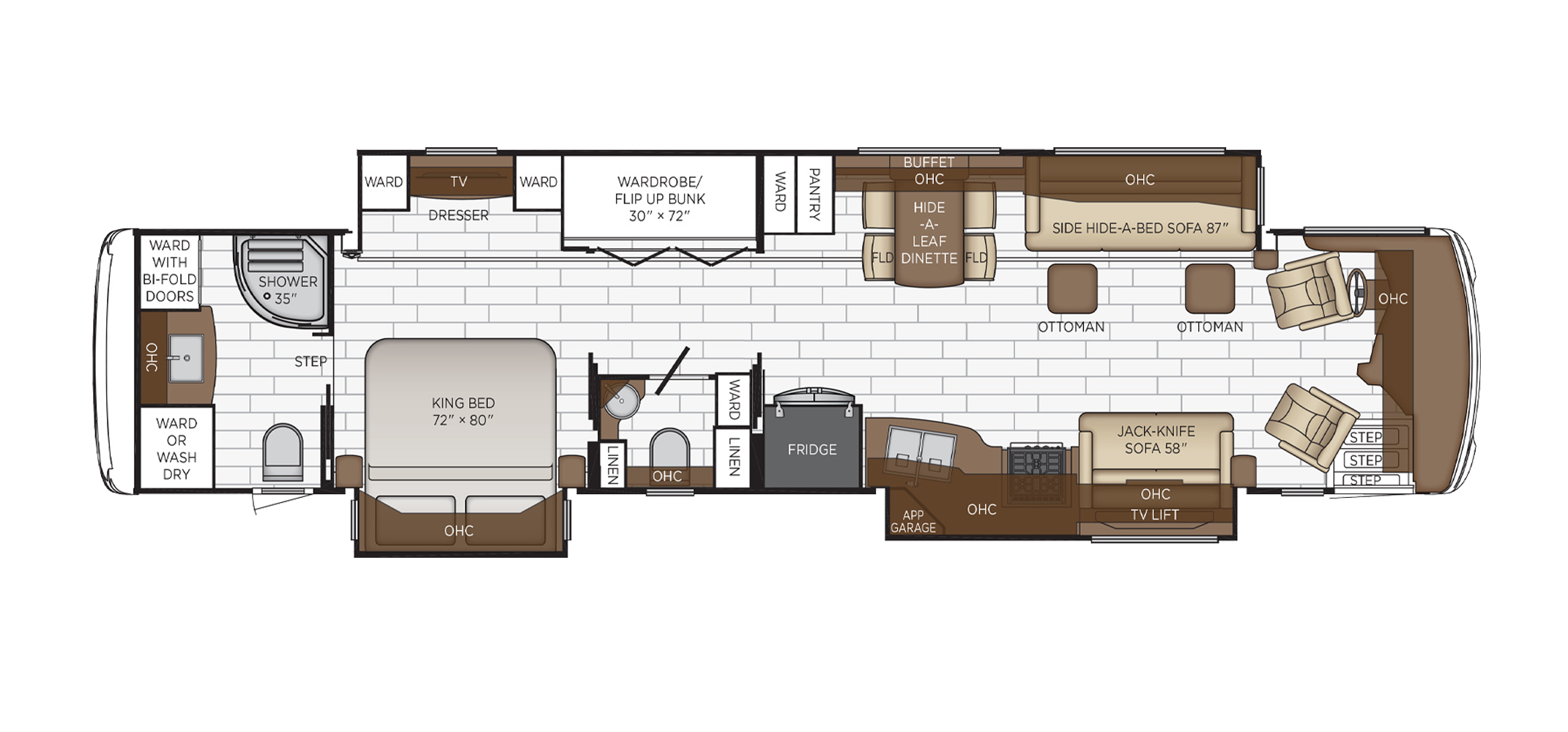 4326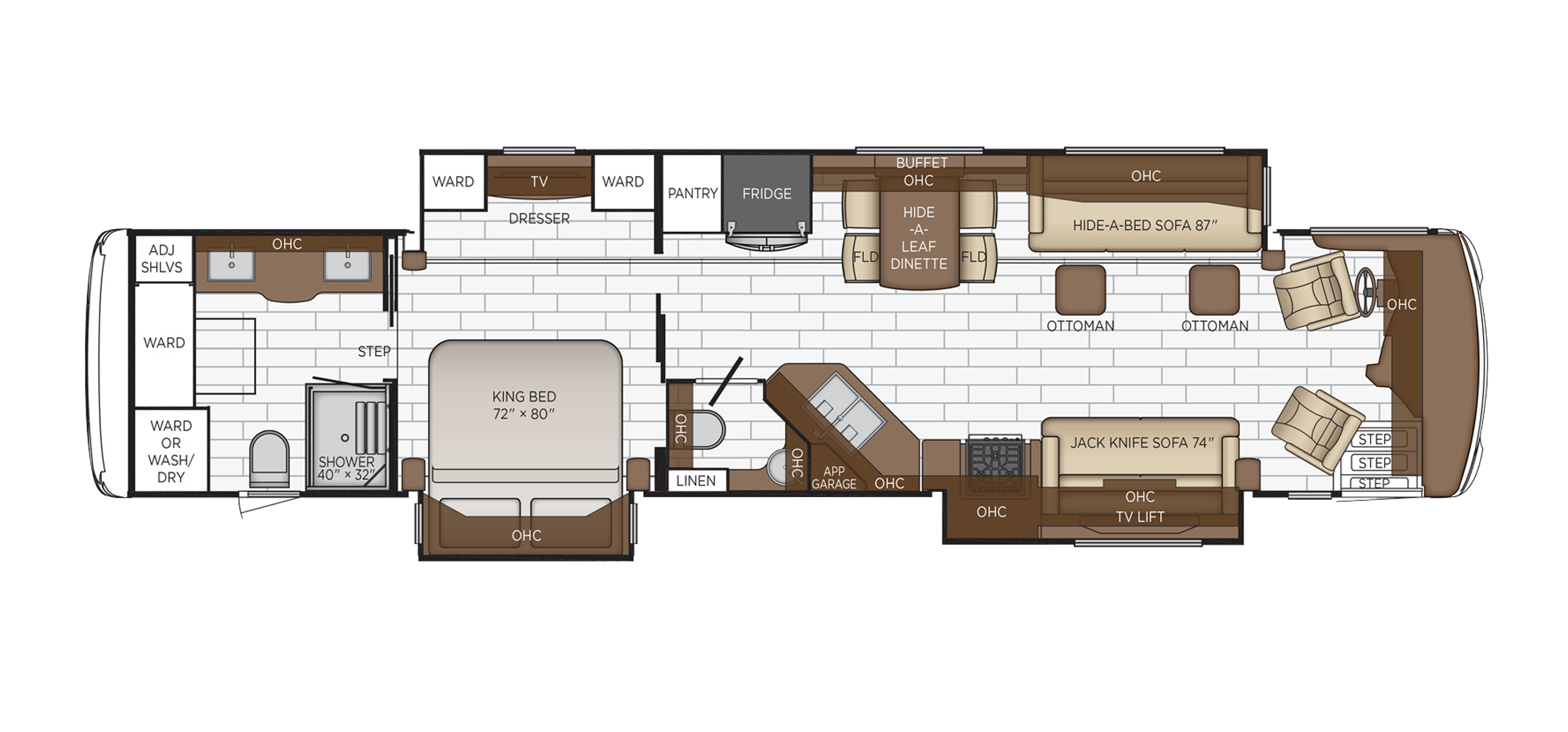 4328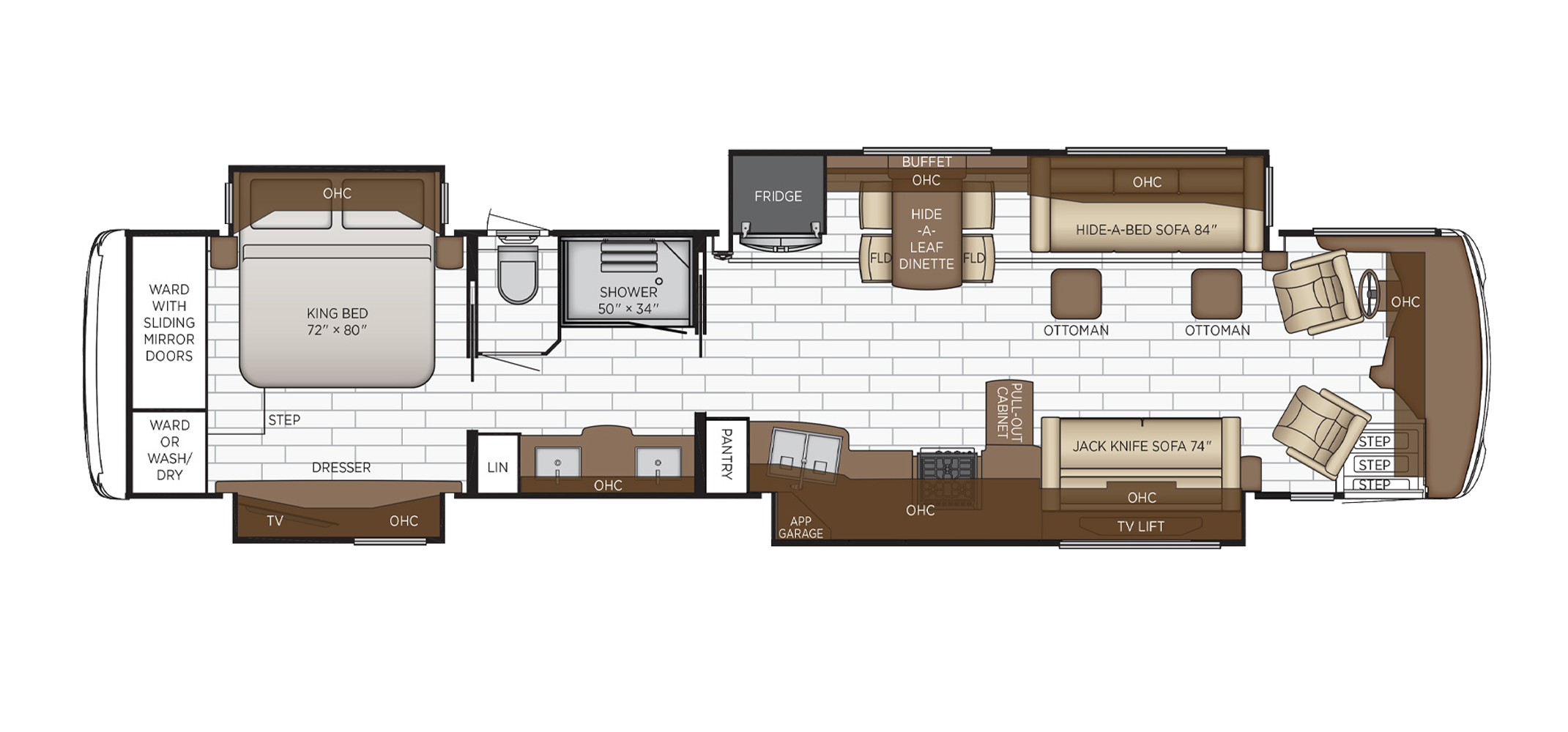 4354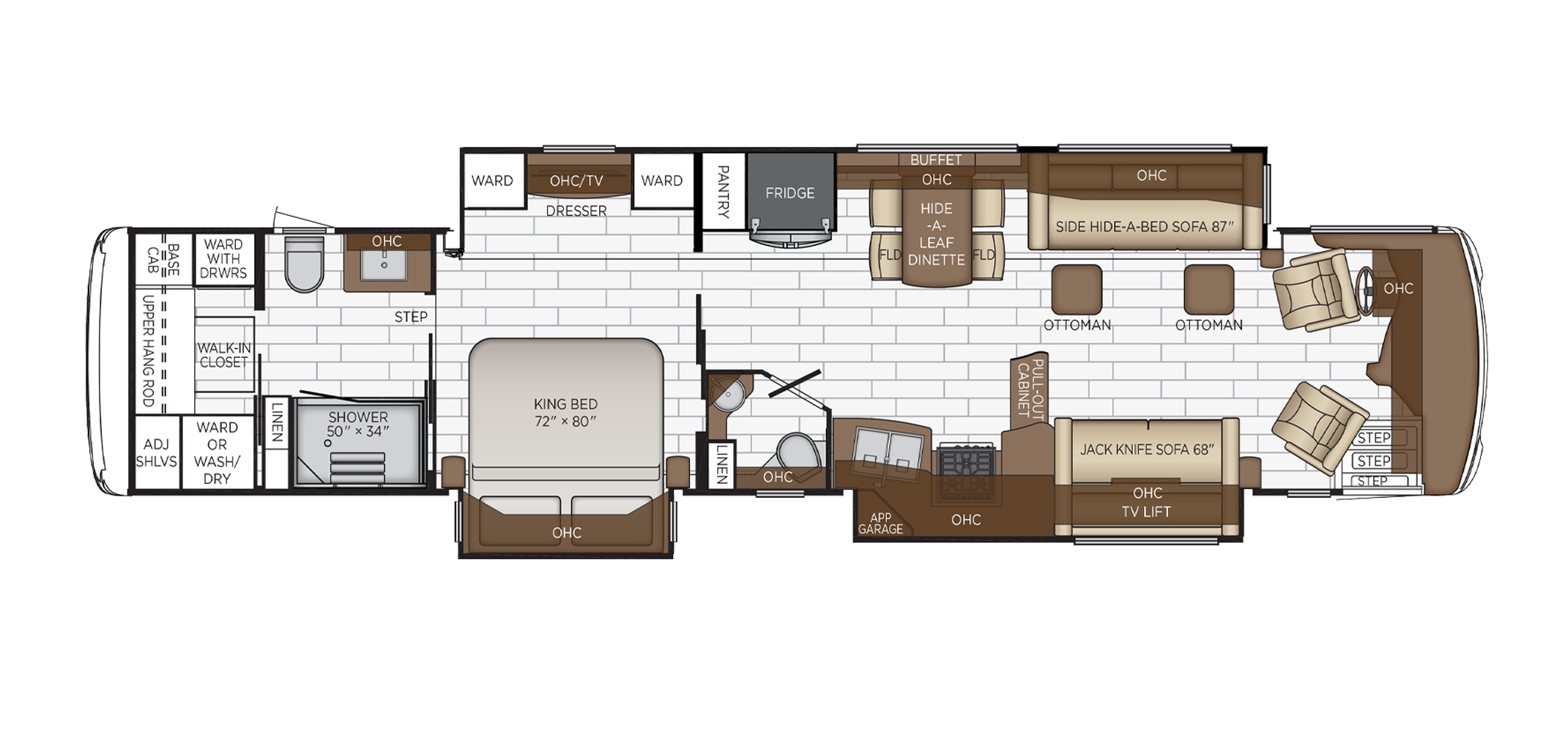 4362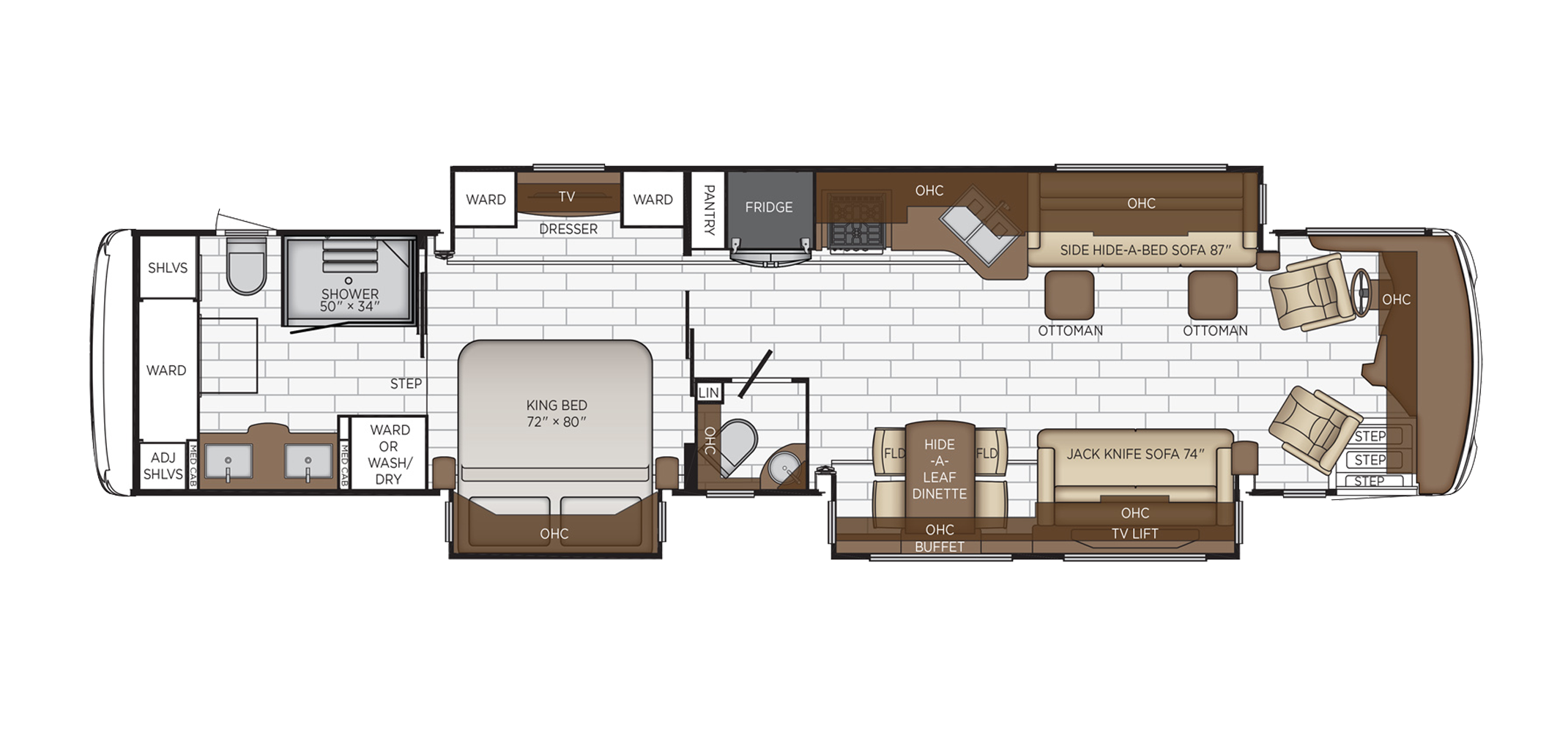 4363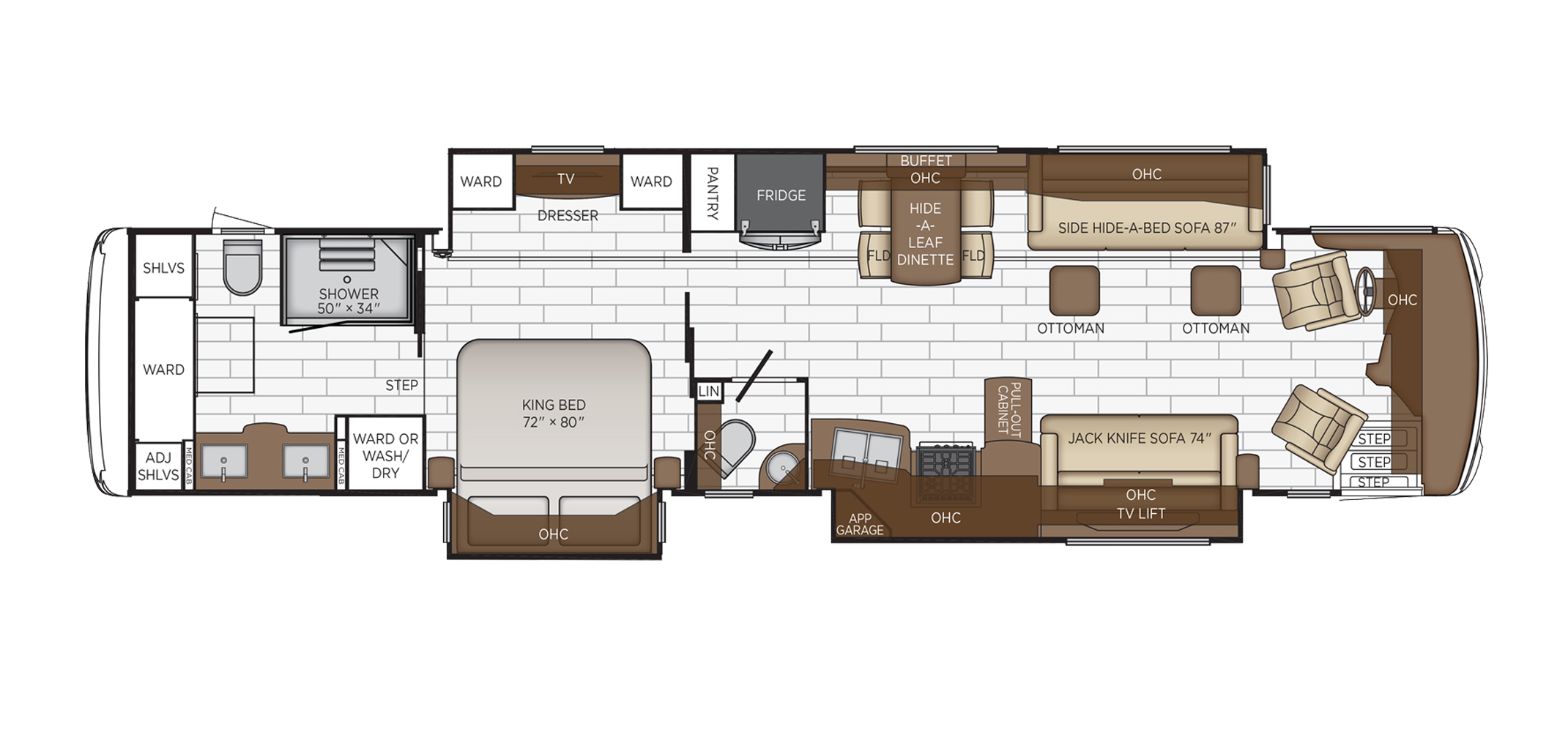 4369
Media Gallery
Browse our video and photo gallery to get a closer look at the 2021 Newmar Dutch Star .
Click on an image to view THE full size version
Contact a North Trail RV Center Newmar DUTCH STAR specialist today for more information.
Newmar Dutch Star Inventory in Fort Myers, Florida