2021 NEWMAR LONDON AIRE
luxury CLASS A DIESEL PUSHER motor coach
A Look at Majesty
Stop everything you're doing and check out this London Aire Class A diesel motorhome! The majestic, luxurious, and intensely glamorous London Aire from Newmar is just waiting for you!

The 2021 London Aire helps you take in everything around you while surrounding you with luxurious features and innovations. Starting with the Comfort Drive™ steering system, tire pressure monitoring, and electronic stability control, you'll feel like you're gliding down the road. OnGuard™ collision mitigation technology, Mobileye® lane tracking, and adaptive cruise control all add additional safety. With six available floor plans, including one entirely new for 2021, you'll feel comfortably nested wherever you are. Glam up your next road trip in one of the Newmar London Aire Class A motorhomes for sale at North Trail RV Center.

The 2021 London Aire brings luxury to the outdoors as well. A full-paint Masterpiece™ finish and two Girard® Nova side awnings add extra comfort from the golden hour to well beyond. An optional outdoor entertainment center with LED TV and soundbar offers plenty more to see outside as well. And it's all powered by a 12.5 kW Cummins Onan® diesel generator. The large double pane windows make it easy to take in your surroundings—whether you're birdwatching from the comfort of the coach or just enjoying the view.
Incredible Features
The cabin of the London Aire offers the height of stylishness and the maximum in comfort. A chaise lounge and sofa with pullout sleeper—or optional pair of recliners with reading lights—make the perfect place to relax and watch the power retractable Samsung® 4K LED TV. Paired with the Sony® Blu-ray player and soundbar, entertainment comes easy. And to make sure you're comfortable in any climate, the London Aire offers amenities like a heated porcelain tile floor.

The kitchen of the London Aire serves up both functional cooking area and a load of storage space. The large window allows plenty of natural light, plus a view of the treetops outside. An under-mounted stainless steel sink sits under super-polished countertops, and are surrounded by a tile backsplash and hardwood cabinetry with raised panel, soft-close doors. A modern appliance suite includes a refrigerator and microwave—with a dishwasher as an available option.

The 2021 London Aire is fitted with a cargo liner, 5/8" floor decking, 5/8" bead foam, and galvanized sheeting to prevent distortion. Each London Aire is supported by our ultra-durable STAR Foundation for a quieter ride. A 605-horsepower Spartan® K3 chassis that features a passive steer tag axle with shorter wheel cut comes standard.
Available Floor Plans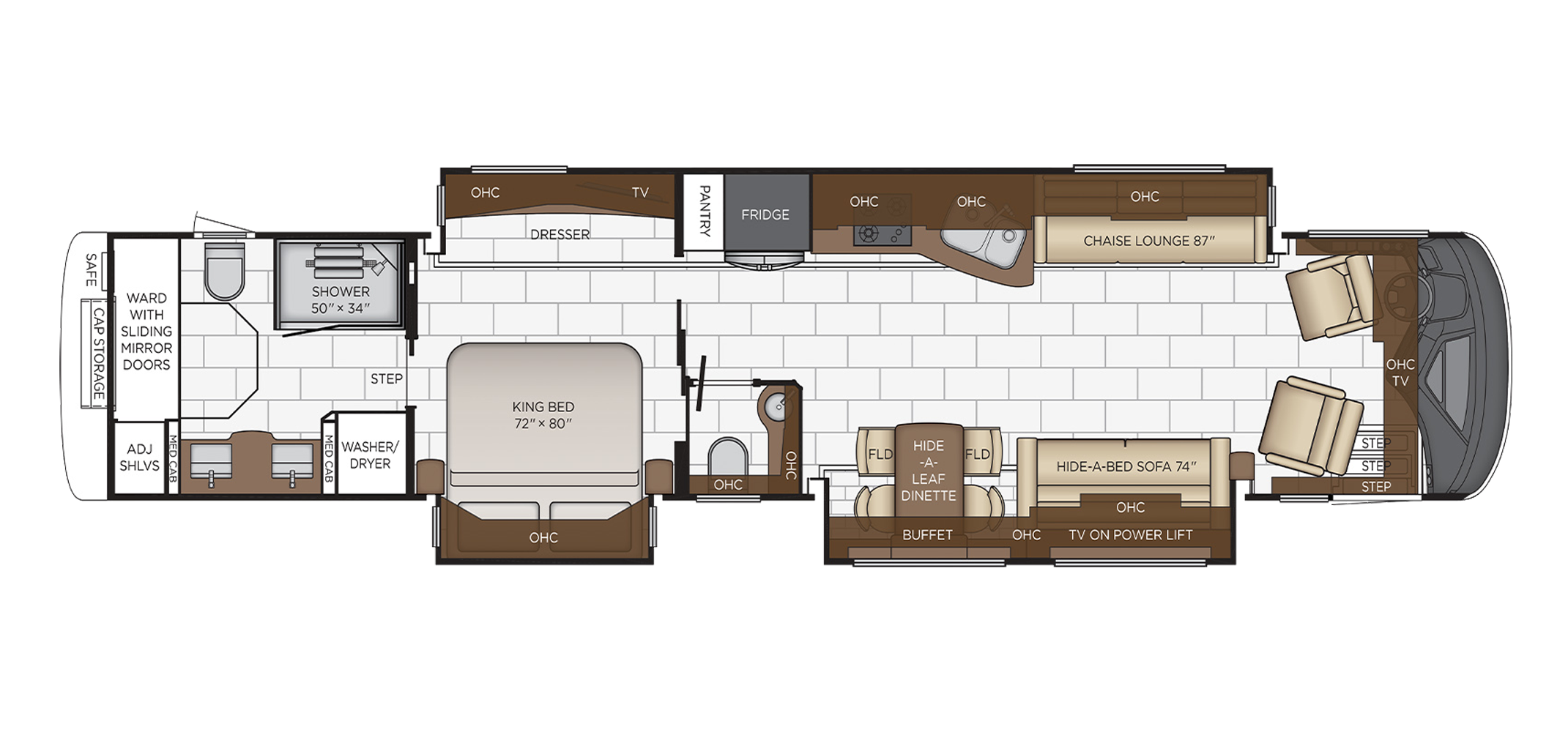 4533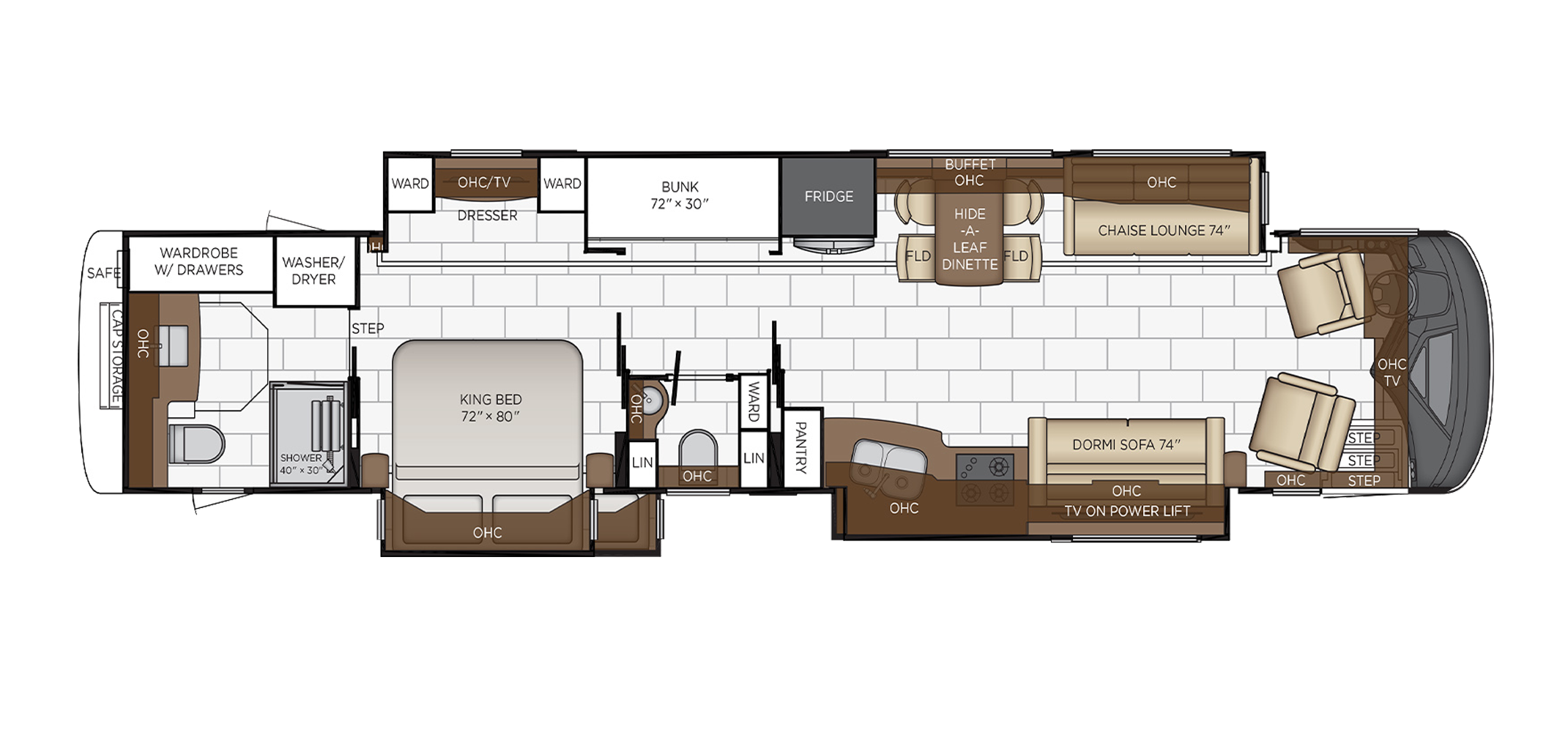 4535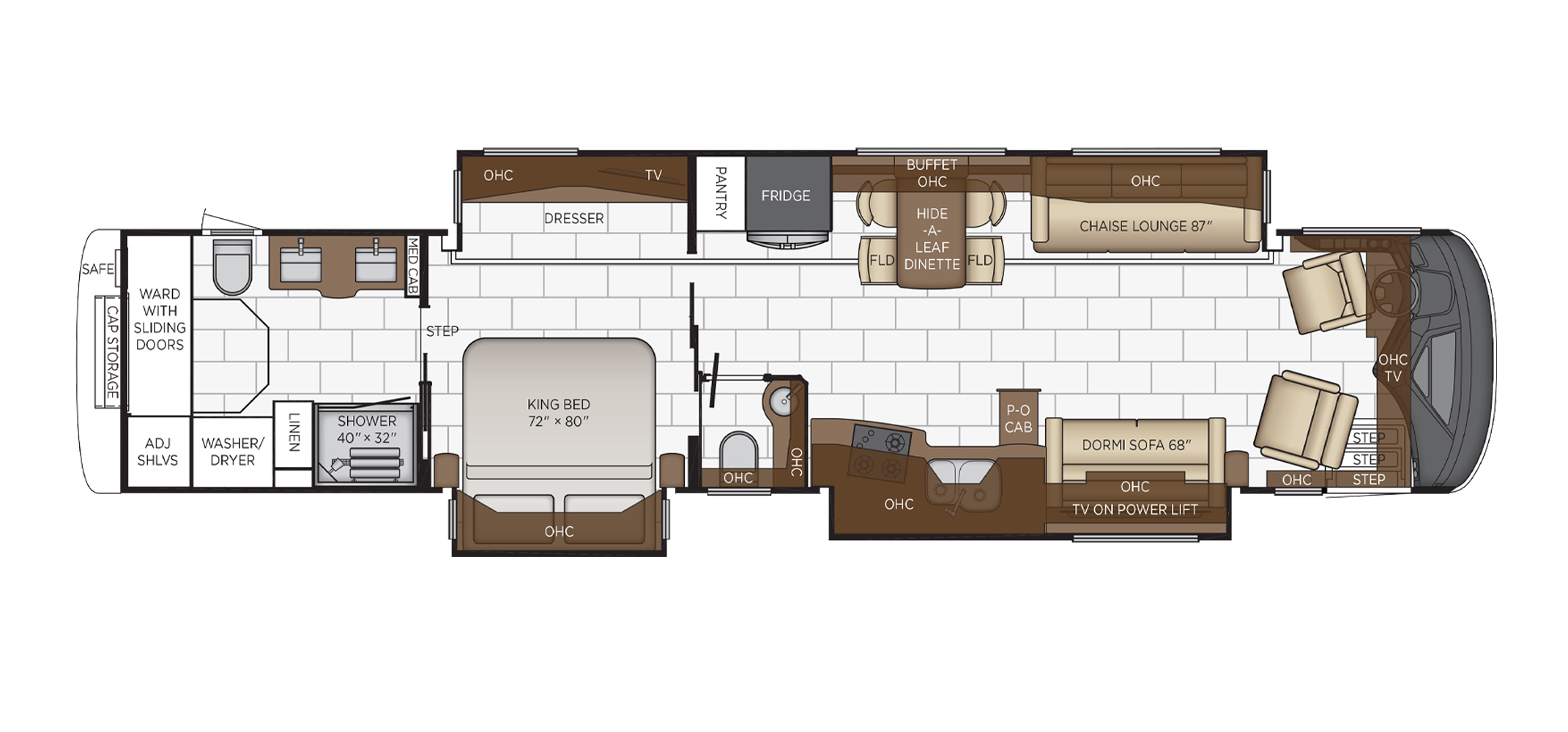 4543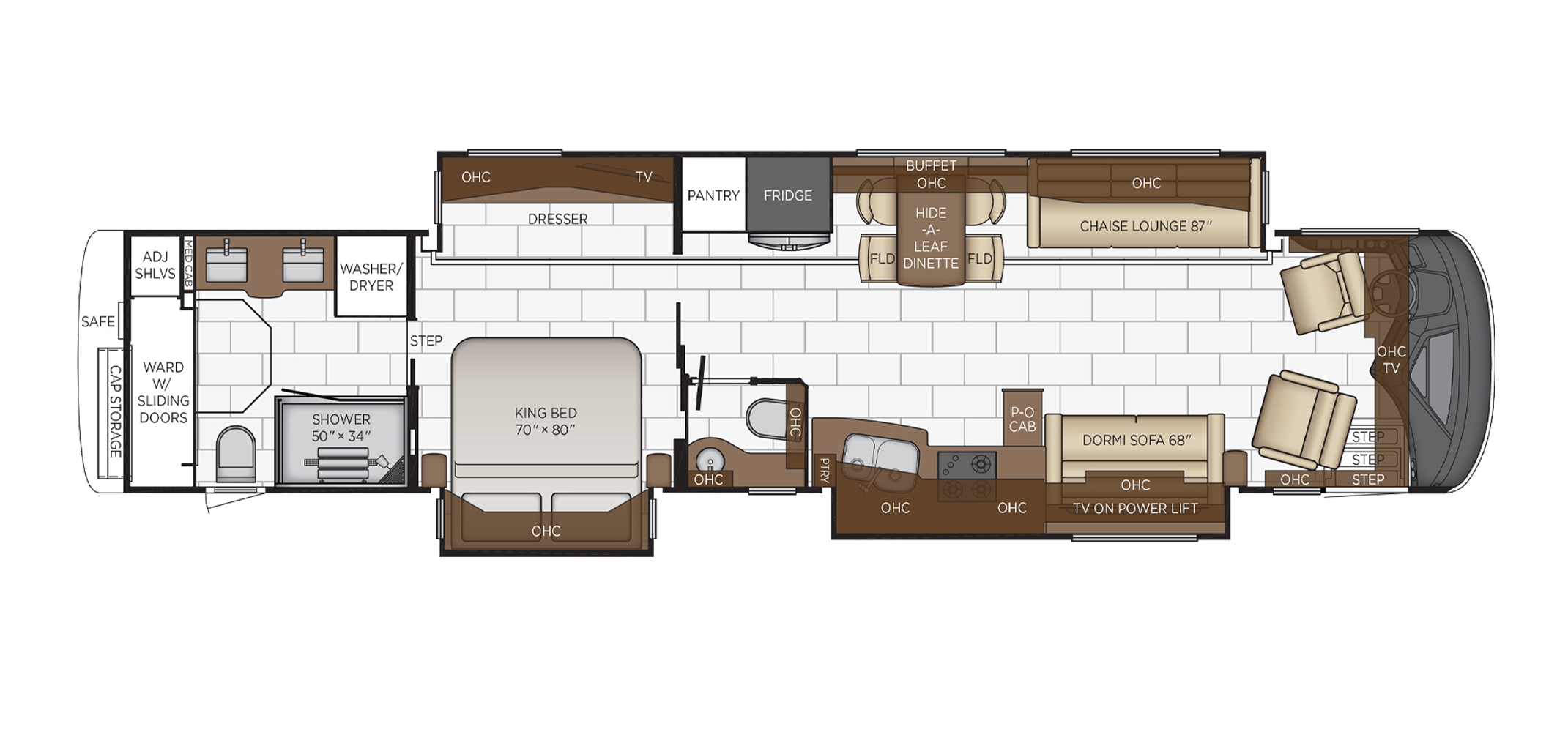 4551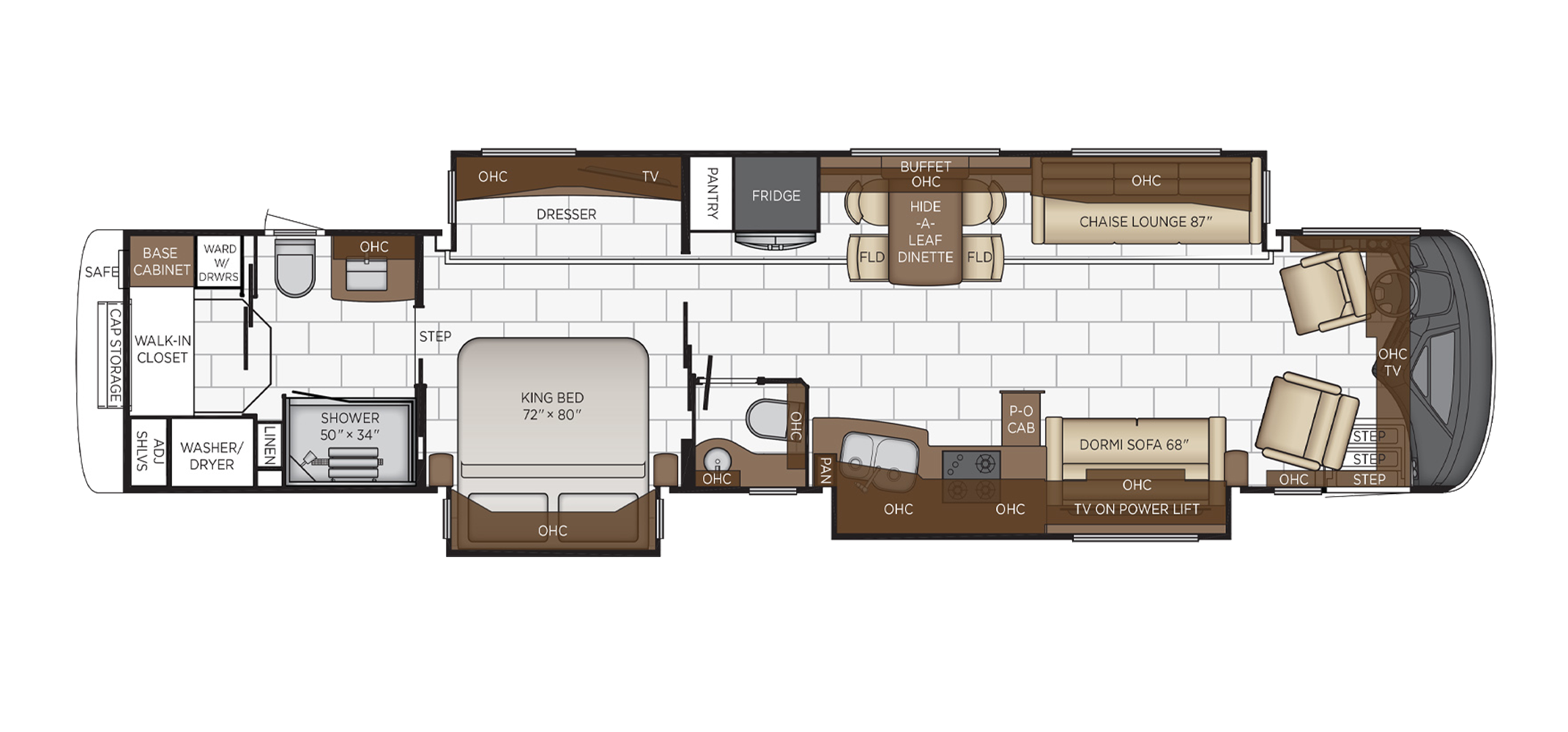 4579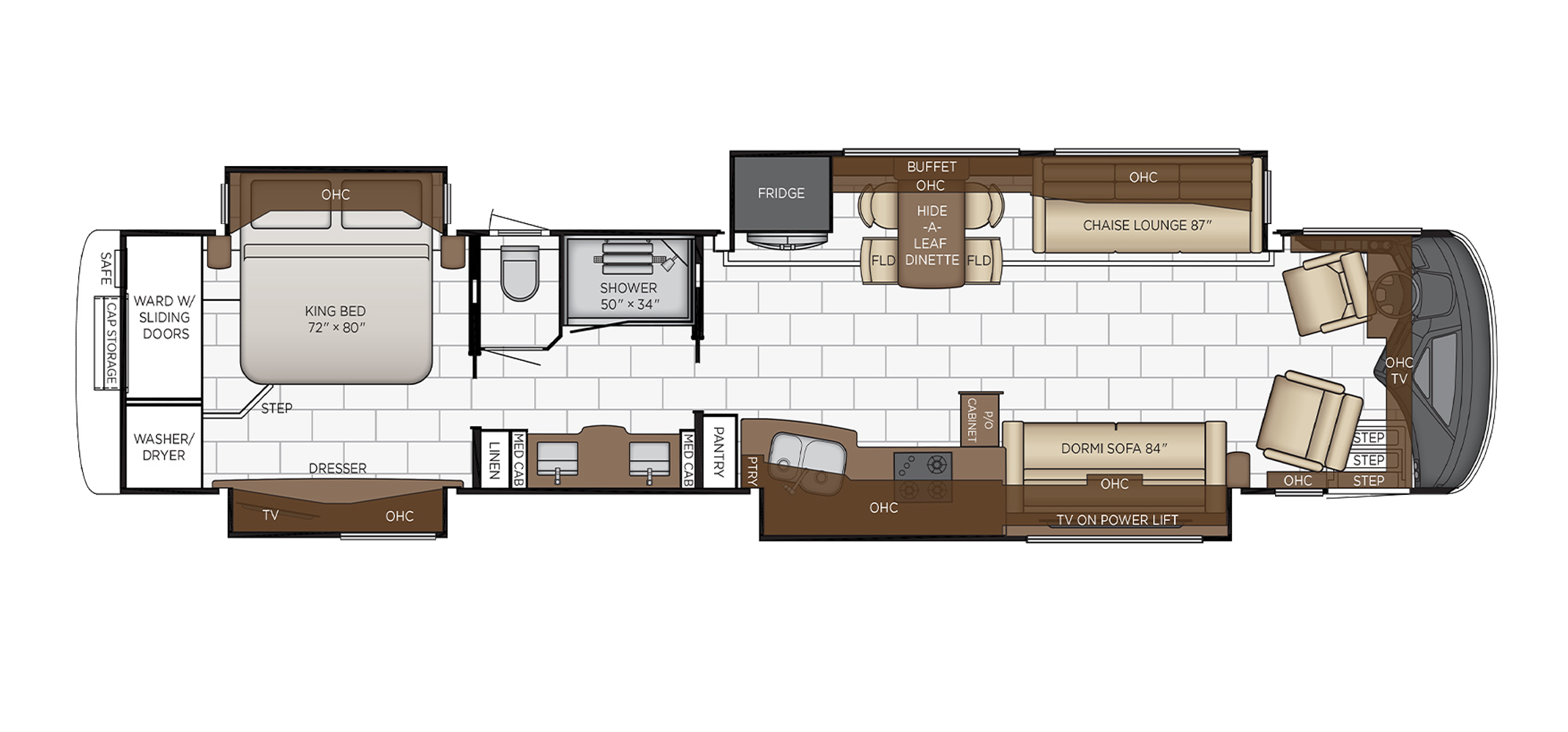 4583
Media Gallery
Browse our video and photo gallery to get a closer look at the 2021 Newmar London Aire .
Click on an image to view THE full size version
Contact a North Trail RV Center Newmar LONDON Aire specialist today for more information.
Newmar London Aire Inventory in Fort Myers, Florida