2022 NEWMAR MOUNTAIN AIRE
luxury CLASS A DIESEL PUSHER motor coach
R & R That Knows No Bounds
Soar to new heights of comfort in the new Newmar Mountain Aire Class A diesel motorhome, the peak of motorhome perfection. You will be crafting a classic when you choose Newmar's Mountain Aire for your adventures. Take comfort and luxury with you everywhere you go in the Mountain Aire. The Mountain Aire helps you rest a little easier from the cockpit through the cabin. As you navigate to your new destination, Comfort Drive™ adaptive steering and standard Mobileye® lane tracking keep you on the straight and narrow. Add in tire pressure monitoring, electronic stability control, and OnGuard™ collision mitigation technology with adaptive cruise control and your safety is a clear priority. The Mountain Aire is built exclusively on the Spartan® K3 tag axle chassis, packing 500 horsepower and 1,695 lb./ft. of torque, so you can cruise up hills and tow to your heart's delight. Relax and unwind in one of the Newmar Mountain Aire Class A motorhomes for sale at North Trail RV Center.
Incredible Features
It wouldn't be R&R without a relaxing drive. That starts with the captain's and passenger's seats, both heated and upholstered in Ultraleather®. The captain's chair features dual 10" monitors equipped with Nav-N-Go navigation, with an option for a passenger side navigation monitor as well. Haptic feedback helps the driver stay aware of surroundings, while a 360-degree camera system with predictive grid lines and tri-view rear camera keeps an eye on things. The passenger gets a queen-size seat—with an option in 2022 to make it as large as the captain's seat—plus a workstation and footrest.

The galley inside the Mountain Aire puts you right at home in a residential-style kitchen with the beauty of a Newmar. Appliances include a Whirlpool® refrigerator, a 30" convection microwave, and a three-burner cooktop. Add an optional dishwasher, or a kitchen window to allow more natural light to stream in. In the master suite, you'll find a dresser with six large drawers and super-polished countertops and two wardrobes. For late-night entertainment, stream away on the Samsung® LED TV. Plus, there's a touch screen control panel to oversee many of the coach's functionalities, like the easy "all lights off" button in the bedroom when it's time for bed.

Available Floor Plans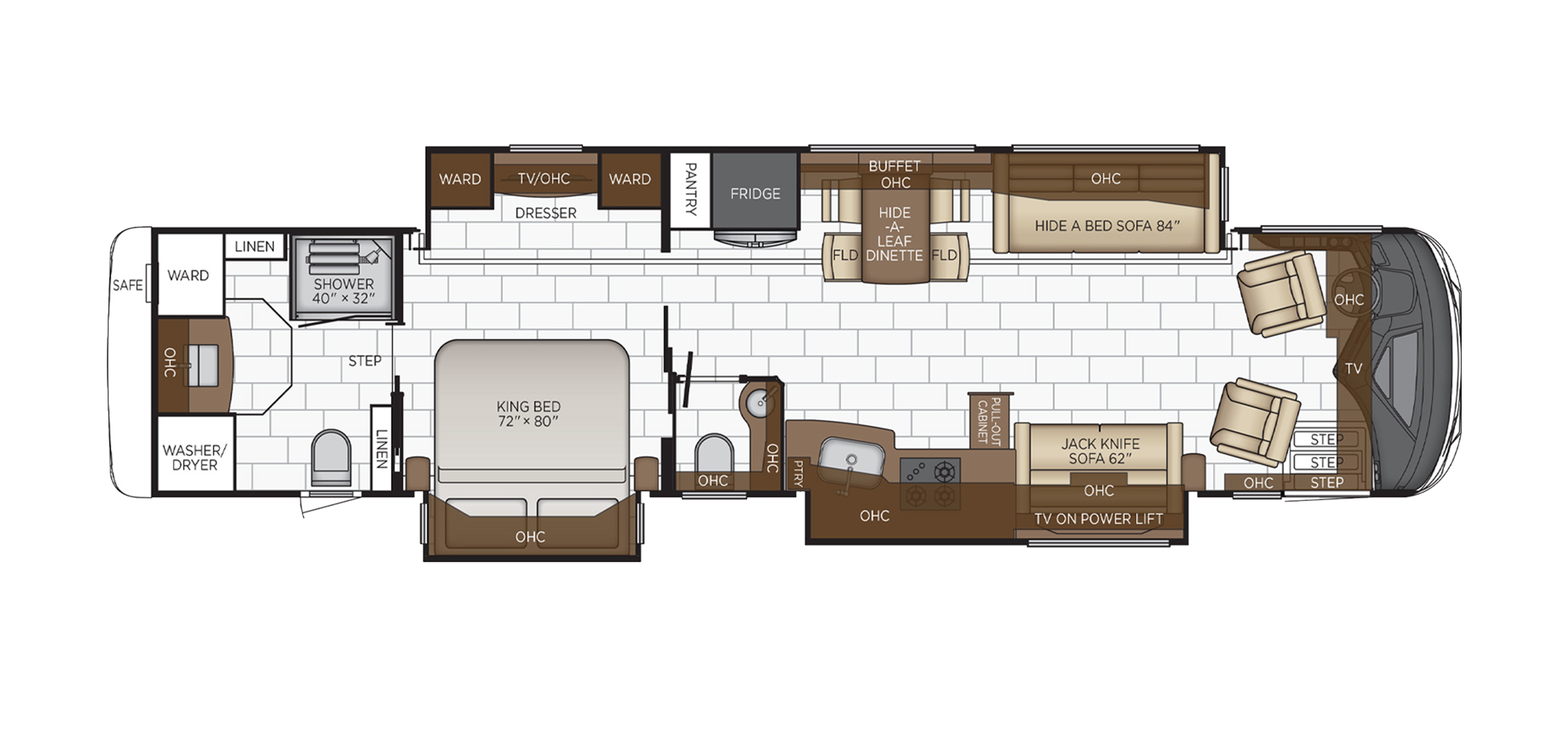 4118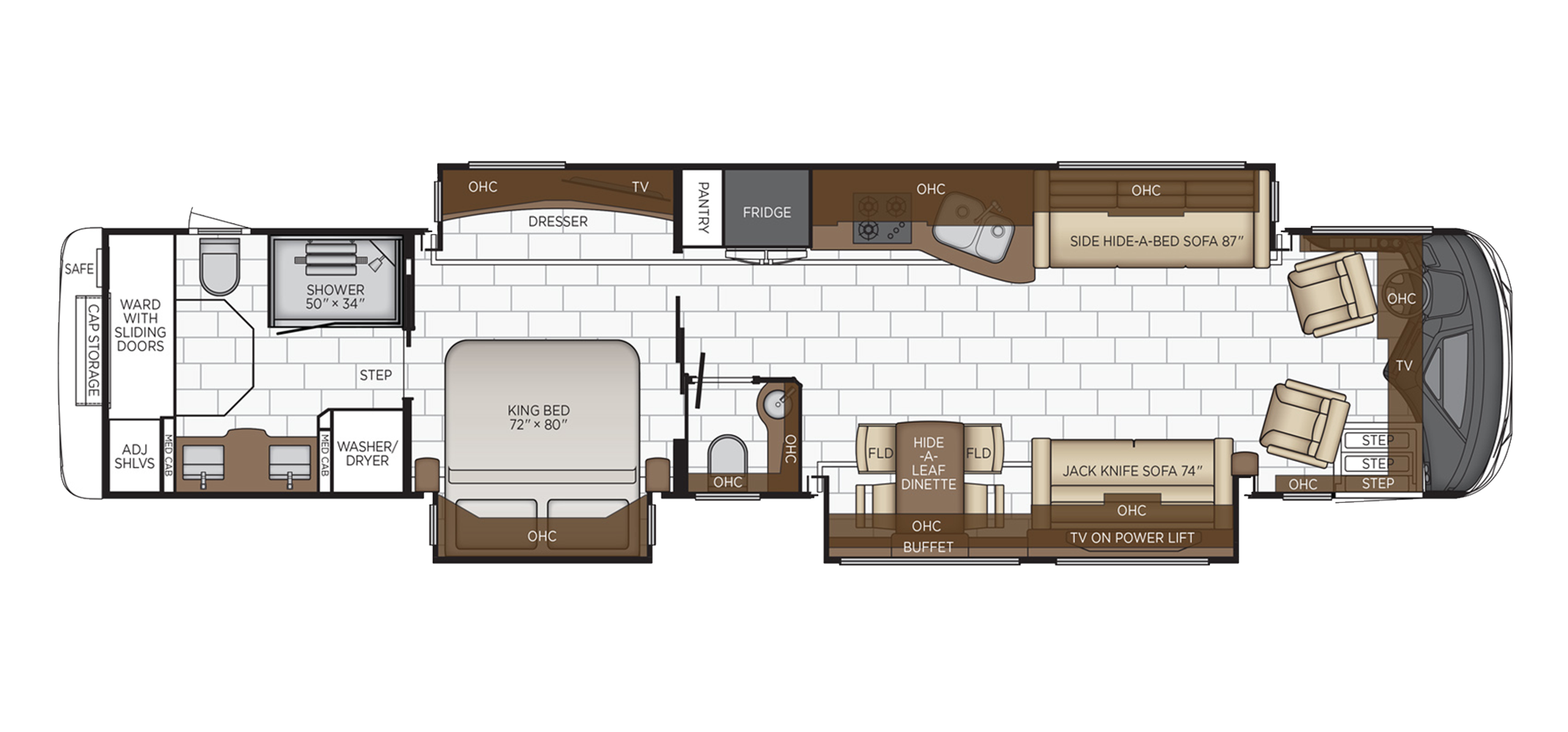 4533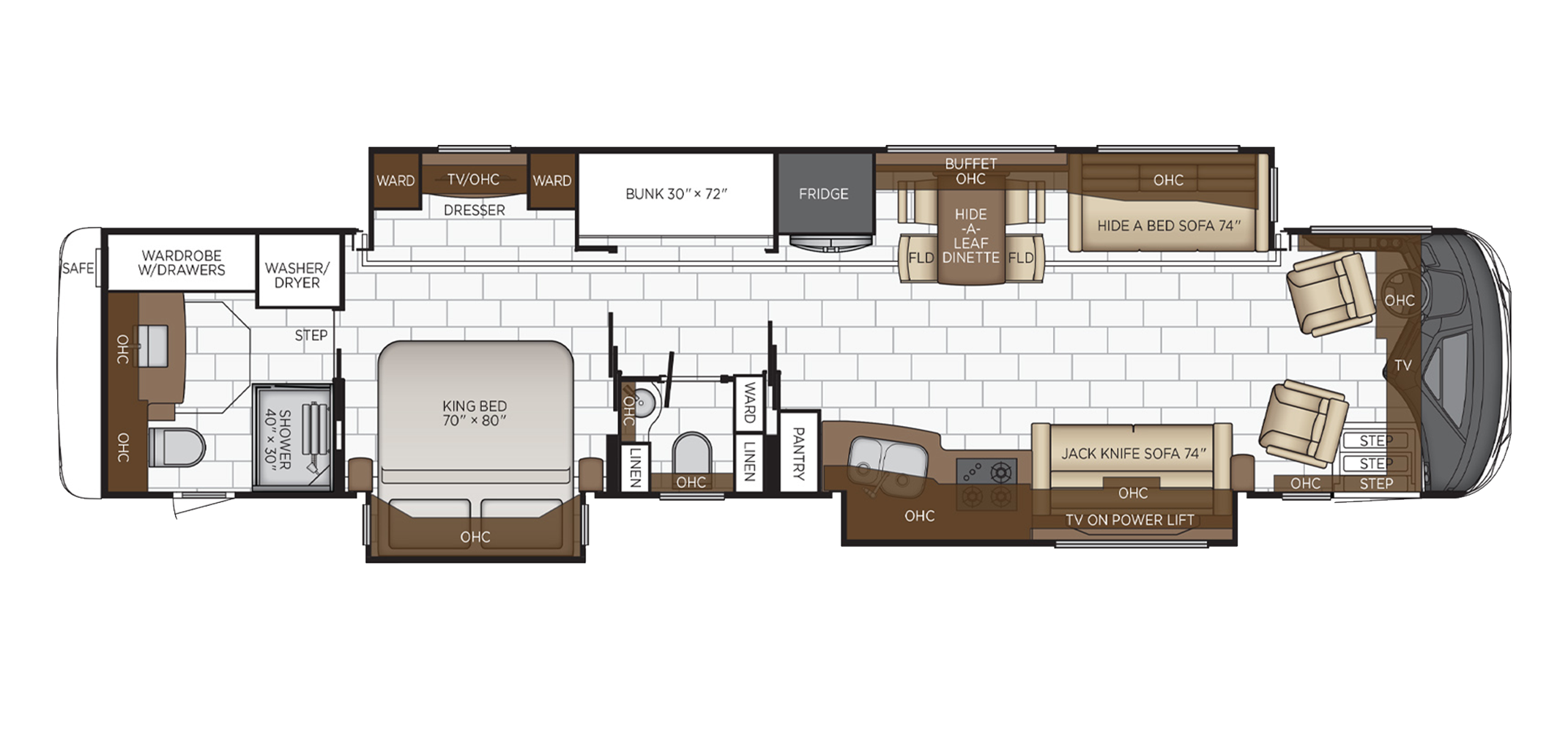 4535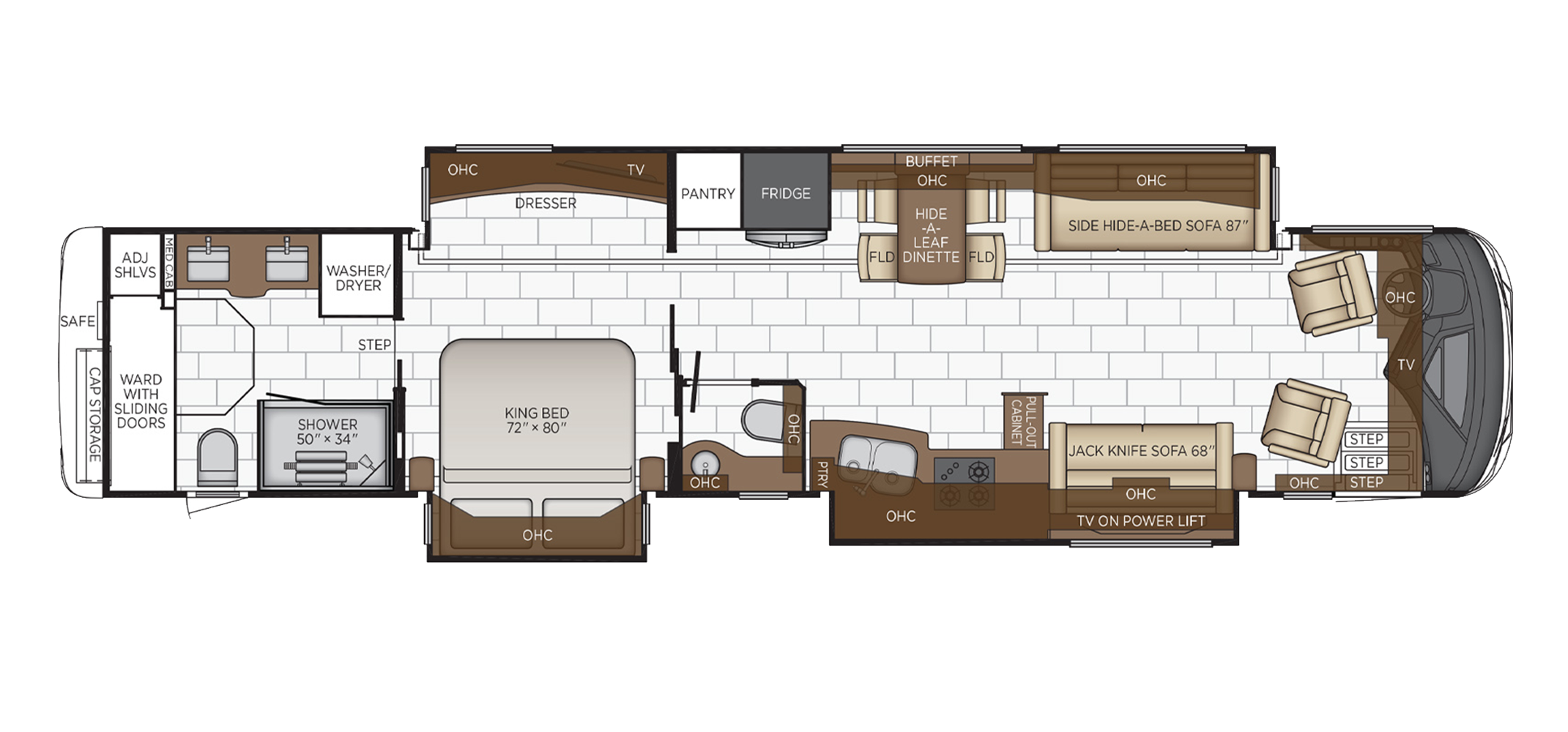 4551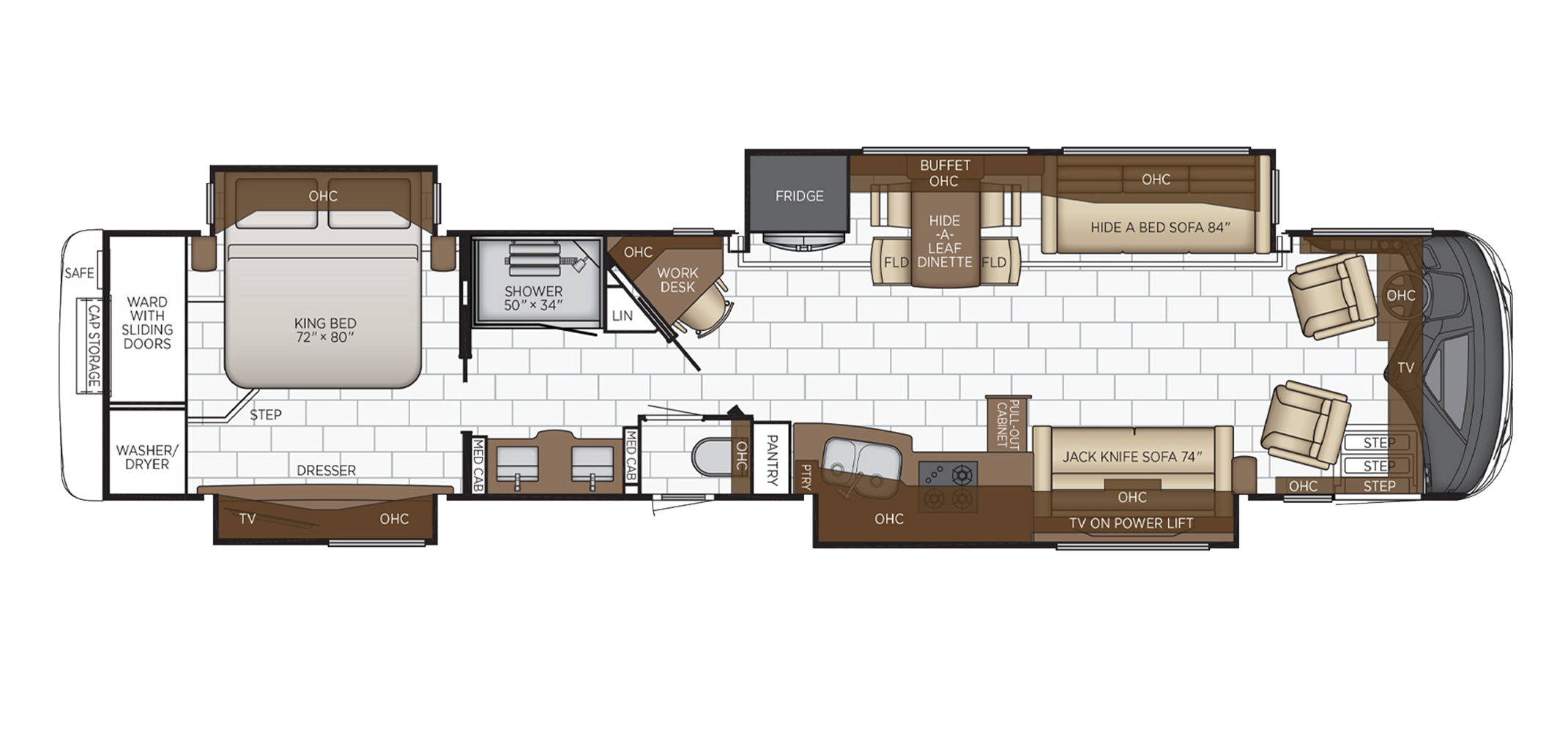 4589
Media Gallery
Browse our video and photo gallery to get a closer look at the 2022 Newmar Mountain Aire .
Click on an image to view THE full size version
Contact a North Trail RV Center Newmar Mountain Aire specialist today for more information.
Newmar Mountain Aire Inventory in Fort Myers, Florida