2023 RENEGADE RV VIENNA
luxury CLASS C motor coach
Discover Luxurious Sophistication
The 2023 Renegade RV Vienna is a luxurious motorhome that combines elegance, innovation, and comfort in a compact and maneuverable package. Renegade RV has created the Vienna model to cater to the needs of travelers who desire a high-end motorhome without sacrificing convenience or drivability. Enjoy all the comforts of home while you travel in one of the 2023 Renegade RV Vienna Class C motorhomes for sale at North Trail RV Center.
Incredible Features
Despite its compact size, the 2023 Vienna doesn't compromise on style. Its sleek exterior design and aerodynamic profile make a statement on the road, showcasing Renegade RV's commitment to aesthetics and quality. Built on a reliable chassis, this motorhome offers excellent handling and maneuverability, making it suitable for navigating both urban streets and open highways with ease.

The 2023 Vienna greets you with a tastefully designed interior that maximizes space and functionality. The living area is meticulously crafted to provide a comfortable and inviting atmosphere, featuring well-appointed seating, entertainment systems, and clever storage solutions. Despite its compact footprint, the Vienna offers a surprisingly spacious and flexible living space for relaxation, entertainment, and socializing.

The kitchen in the 2023 Vienna is intelligently designed to make the most of the available space. Equipped with modern appliances, including a stove, microwave, and refrigerator, it allows you to prepare meals with ease while on the road. The cleverly designed cabinetry provides ample storage space for your cookware and pantry items, ensuring that you have all the essentials for your culinary adventures.

The Vienna is designed to provide a restful and rejuvenating experience. The master bedroom offers a cozy sanctuary, featuring a comfortable bed, storage options, and thoughtful design elements that create a peaceful ambiance. Some models may also include additional sleeping areas, such as convertible sofas or bunk beds, to accommodate larger groups or families.

Available Floor Plans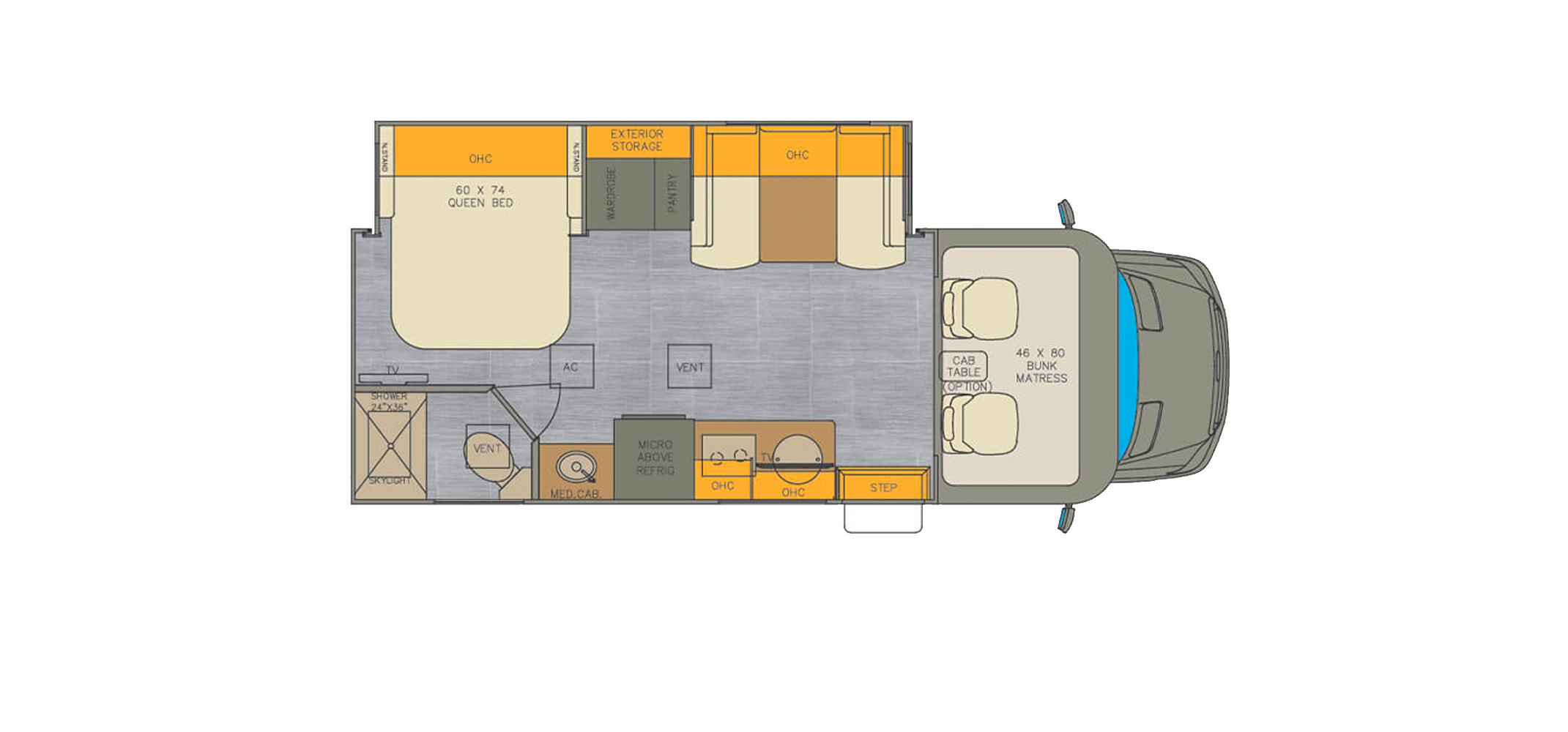 25FWC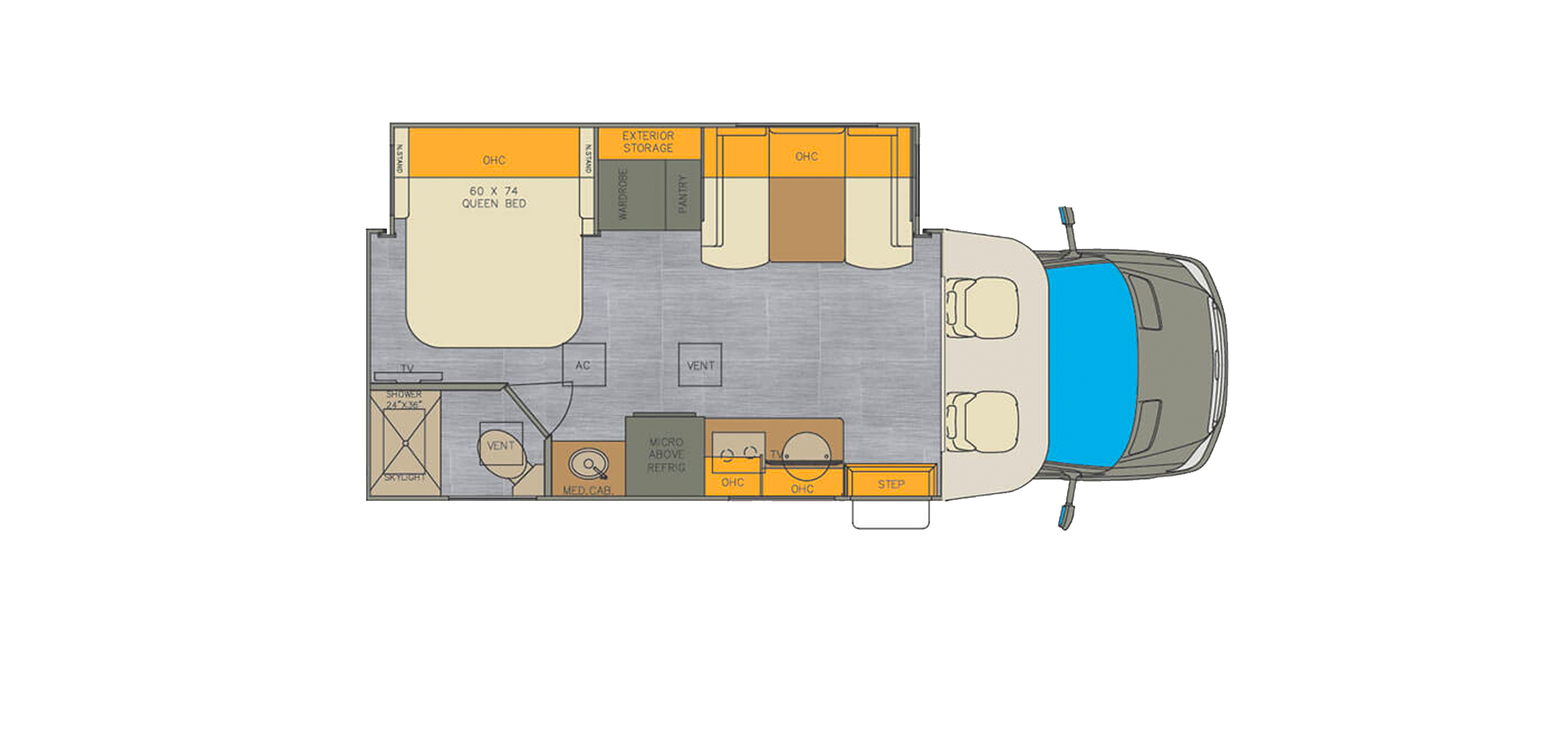 25FWS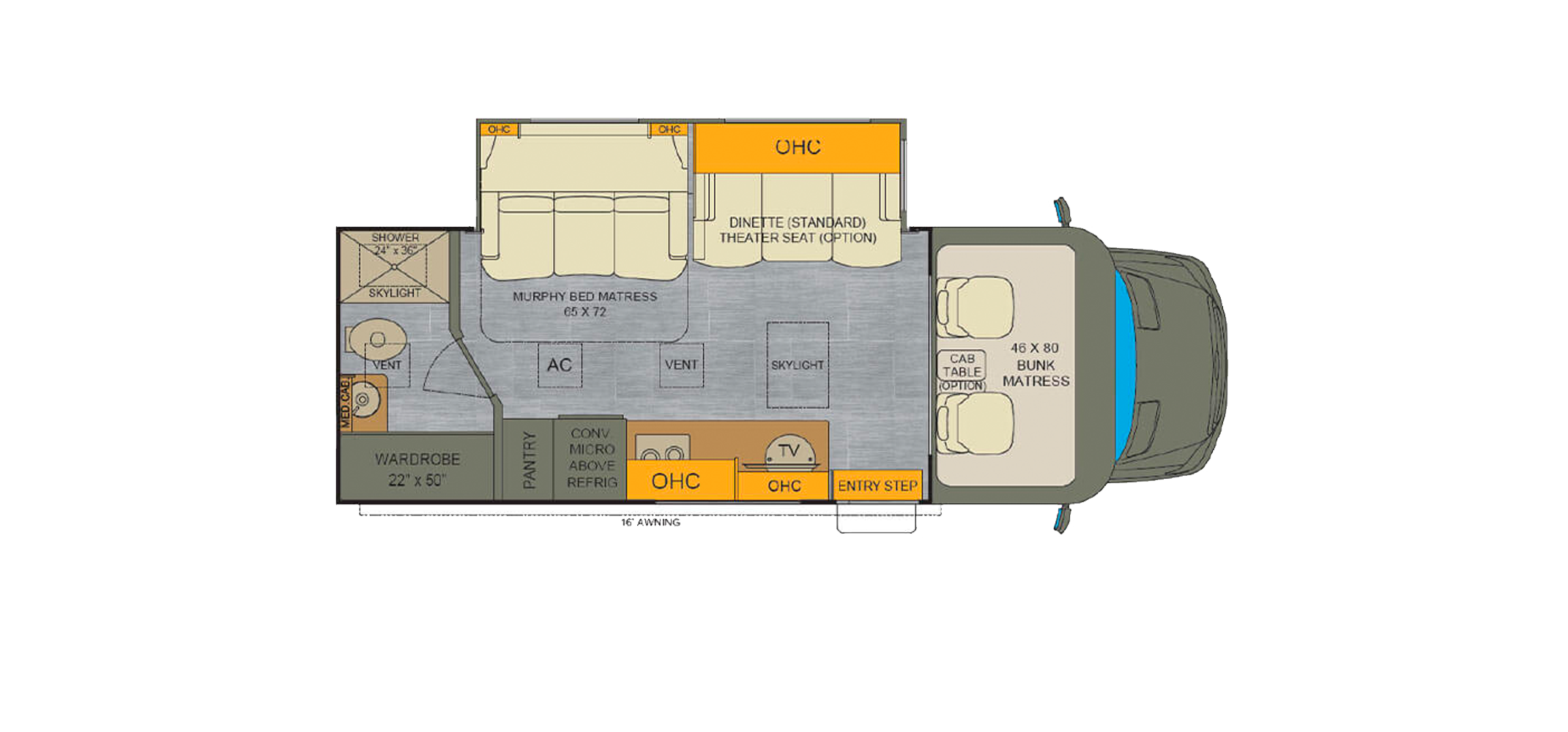 25RMC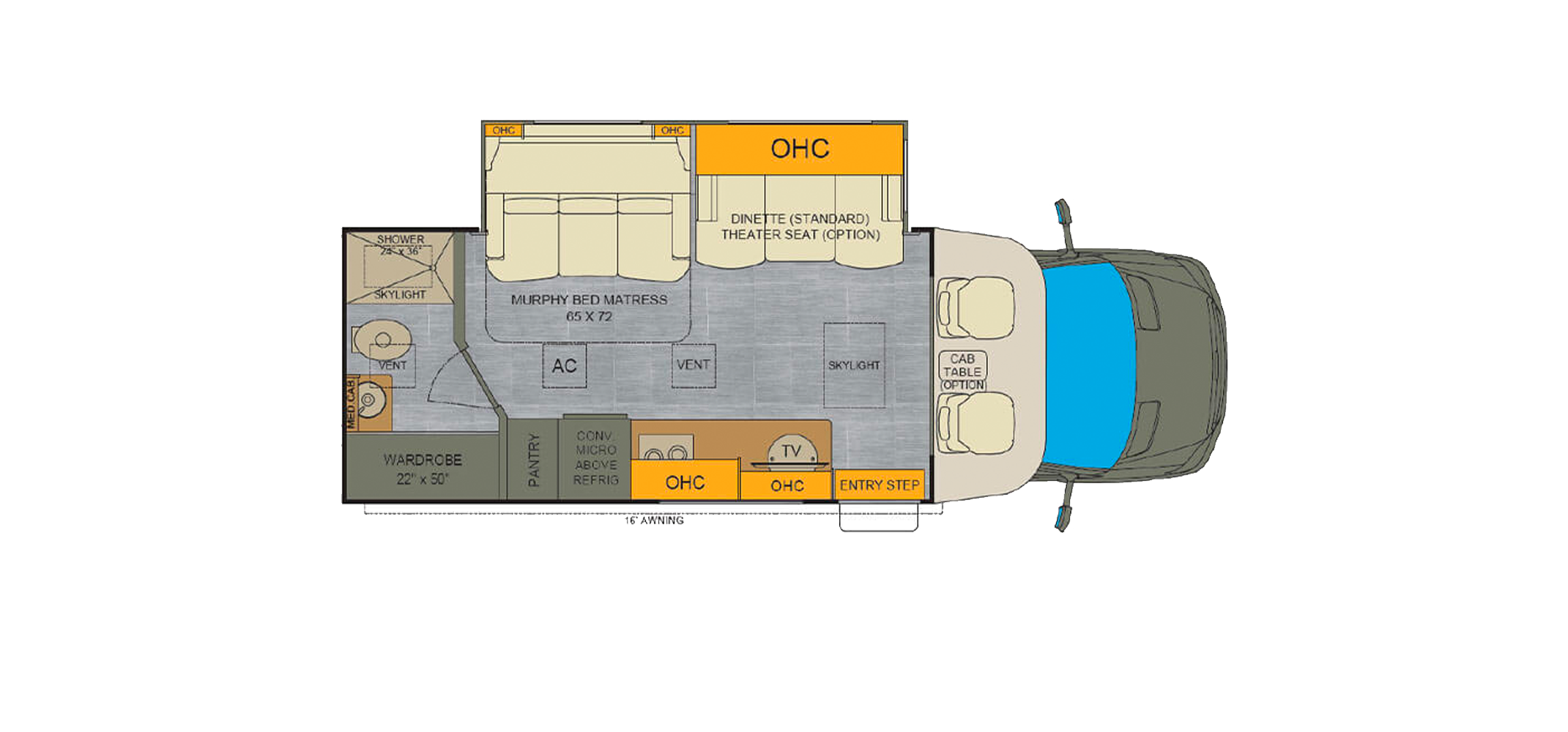 25RML
25TBC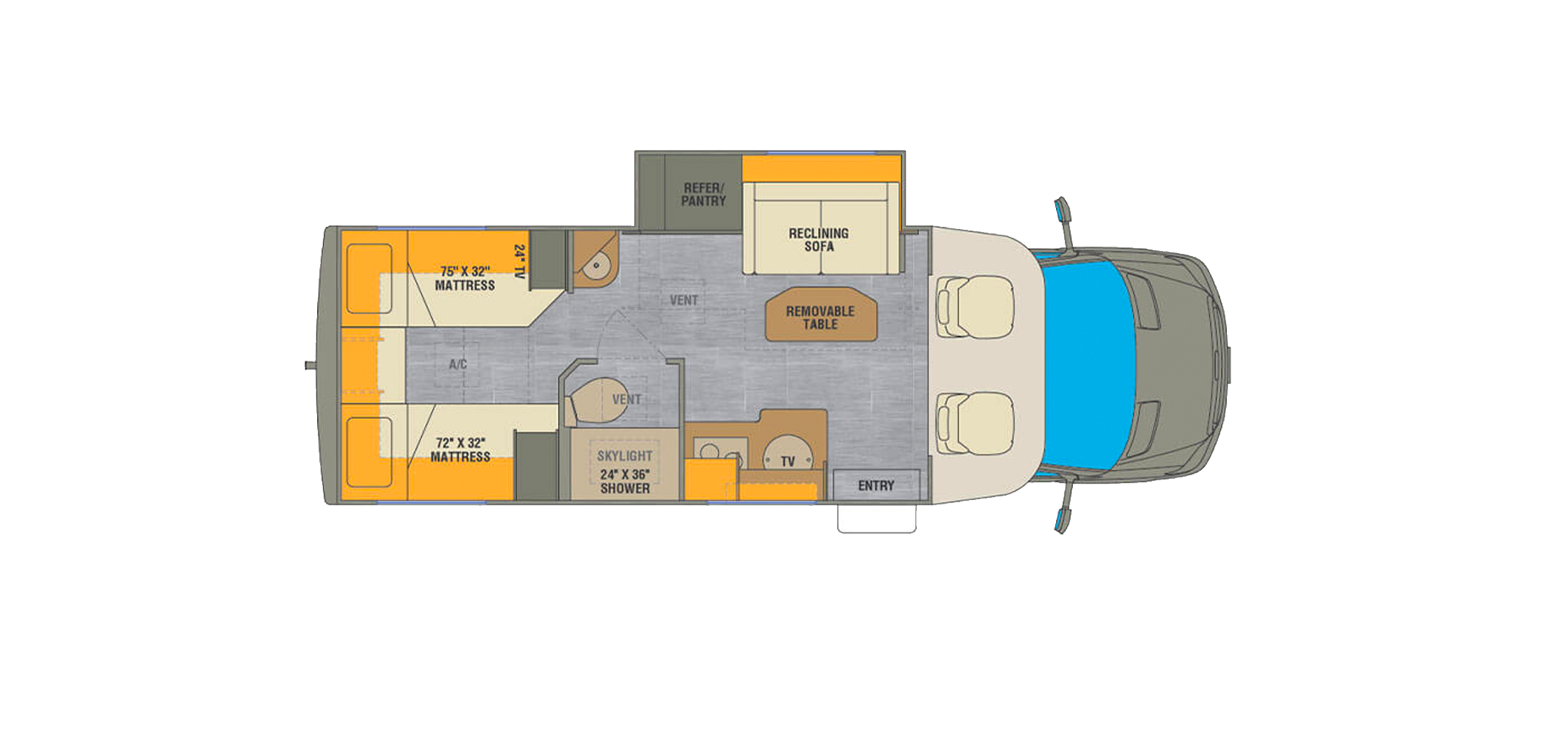 25TBN
Media Gallery
Browse our video and photo gallery to get a closer look at the 2023 Renegade RV Vienna .
Click on an image to view THE full size version
Contact a North Trail RV Center RENEGADE RV Vienna specialist today for more information.
Renegade RV Vienna Inventory in Fort Myers, Florida