2024 TIFFIN Allegro Bus
luxury CLASS A DIESEL motorHOME
Embrace Nothing but the Best
The legendary Tiffin Allegro Bus is built on the PowerGlide Chassis, ensuring a smooth and stable ride, and top safety features add a layer of protection for every mile you travel. All floor plans feature the new Eclipse module for remote operation as well as new options like Starlink Pro Wi-fi, giving you unlimited satellite internet anywhere you go. New hand-crafted cabinet colors, heated porcelain tile floors, and luxurious interior decors all culminate in Tiffin's most beloved brand. The Allegro Bus is more than just a coach: it's a testament to luxury, innovation, and capability. Hold on and prepare for departure in one of the 2024 Tiffin Allegro Bus Class A motorhomes for sale at North Trail RV Center.

Incredible Features
Top of the line features set Tiffin Motorhomes apart from the competition. As an innovator in the RV industry, Tiffin Motorhomes has introduced many unique amenities to enhance your enjoyment of the coaches.

Features may not be available on all models or floor plans. Please see manufacturer specifications for details and more.

Available Floor Plans
35 CP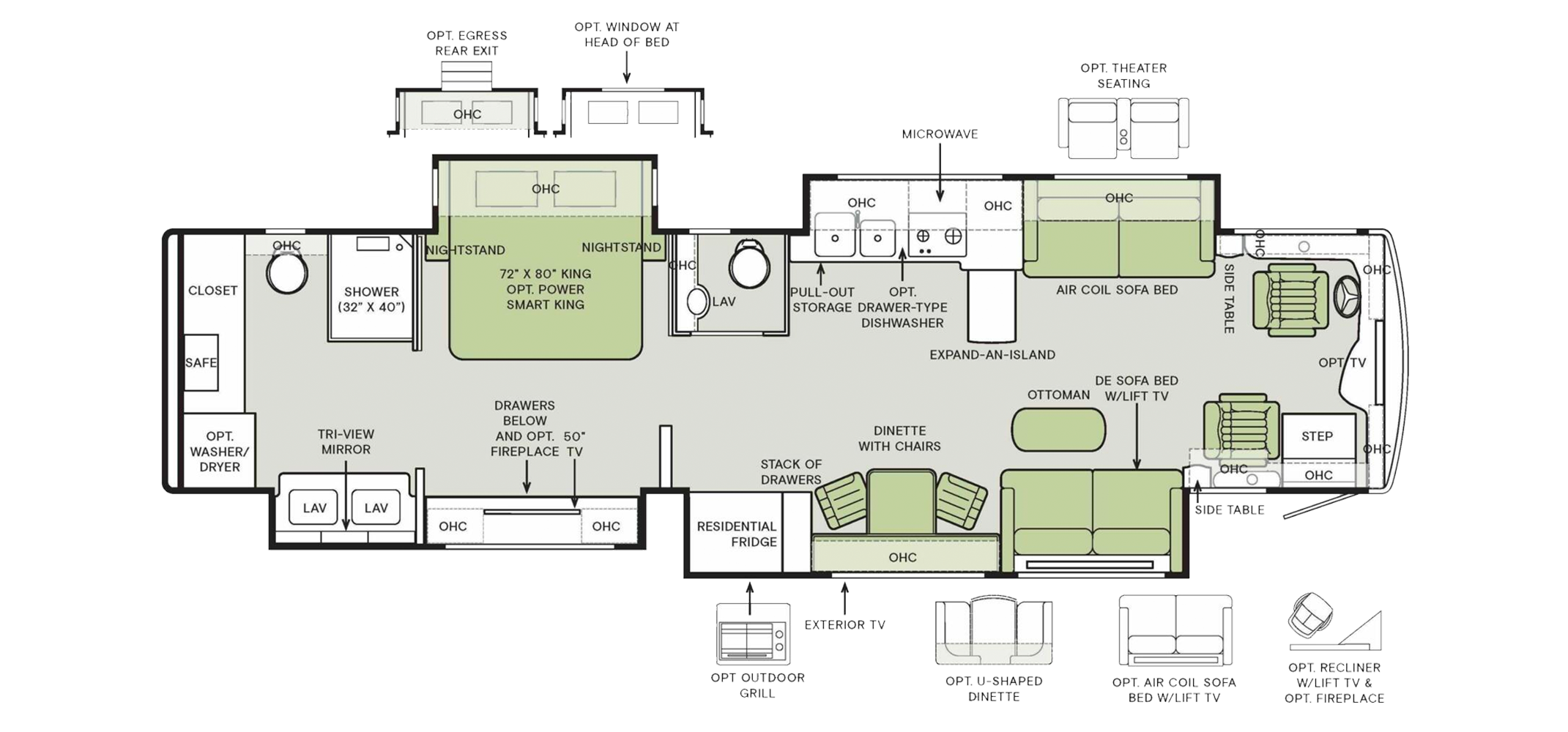 40 IP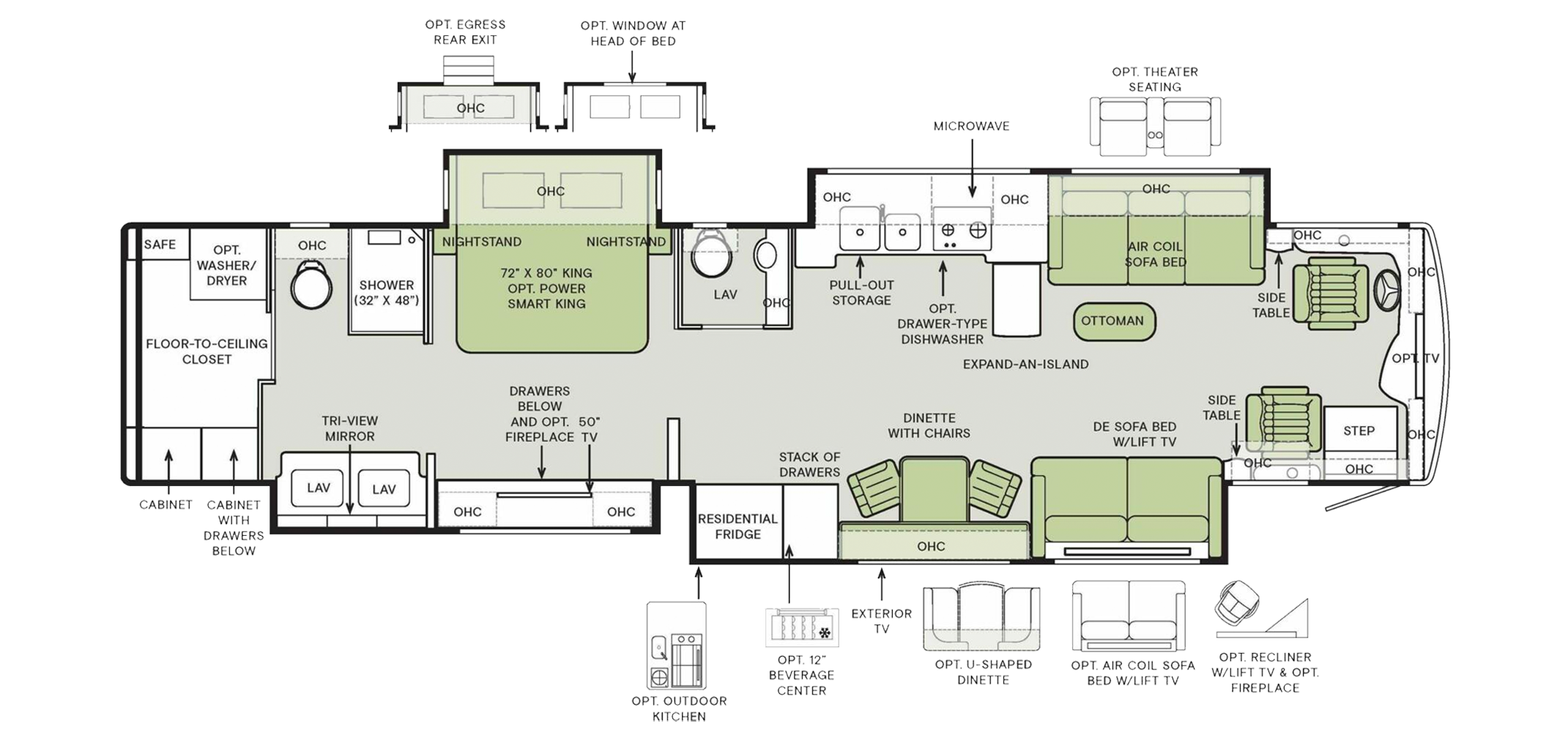 45 OPP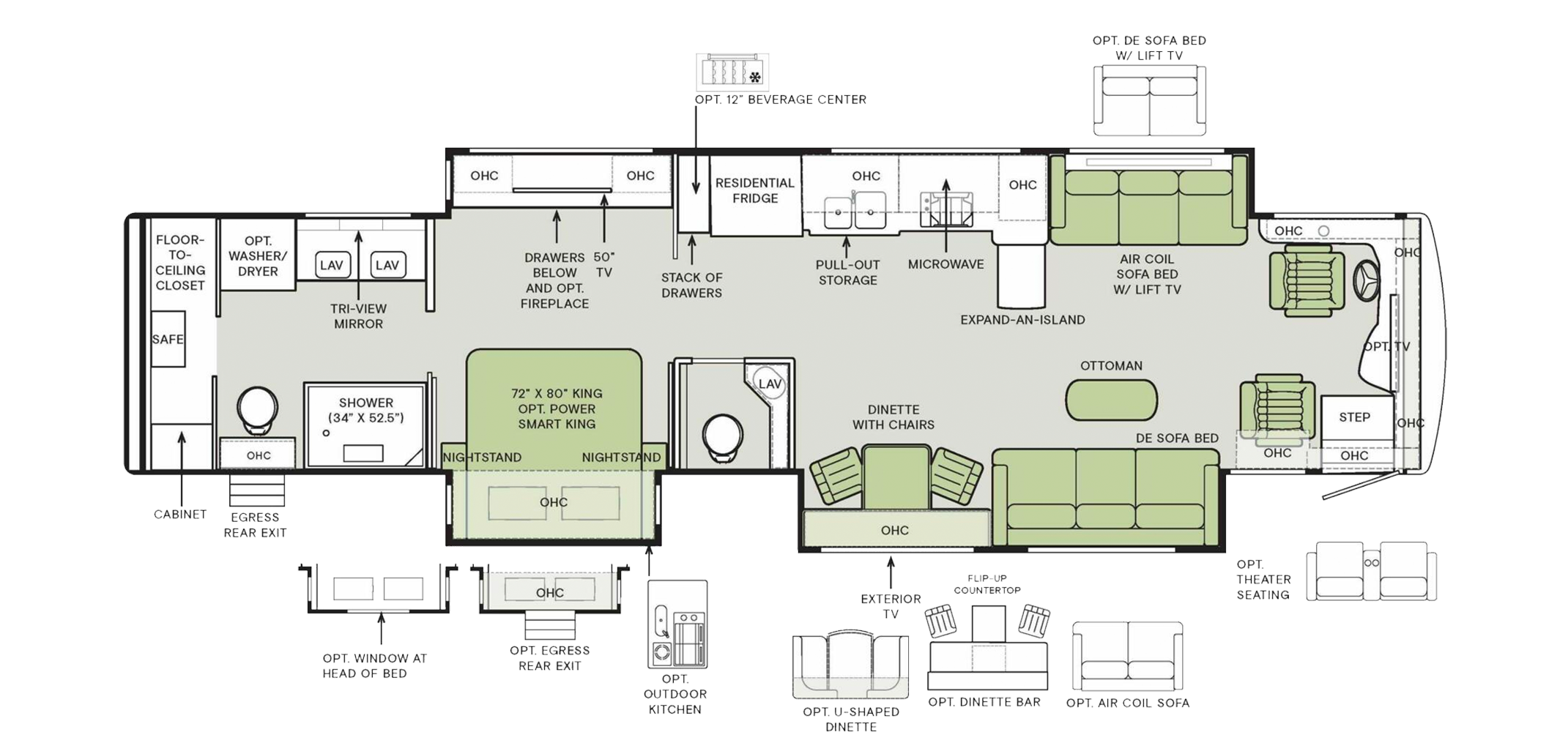 45 FP
Media Gallery
Browse our photo gallery to get a closer look at the 2024 Tiffin Allegro Bus .
Click on an image to view THE full size version
Contact a North Trail RV Center TIFFIN Allegro Bus specialist today for more information.
Tiffin Allegro Bus Inventory in Fort Myers, Florida