2022 TIFFIN WAYFARER
CLASS C DIESEL motorHOME
Extraordinary at Escaping the Ordinary
Get even closer to nature. Or even completely off the grid. Welcome to the Tiffin Wayfarer. It offers more of everything you want in a Class C, along with the luxurious styling and amenities synonymous with Tiffin. Designed inside and out with your every need in mind, it features a spacious interior, industry-standard safety features, and high-performance handling with the Mercedes-Benz® chassis. Spontaneous adventures and exploring nature are what the Wayfarer is all about. That's why it's ingeniously engineered with ample storage room for all your gear to join you on your journey. So go your way in a Tiffin Wayfarer Class C motorhome for sale at North Trail RV Center.

Incredible Features
From floor plans to storage, maximum spatial efficiency is an integral part of the Wayfarer experience. Handcrafted cabinets with extra deep drawers, high-grade linoleum flooring, and premium furnishings ensure every inch of space is as functional as it is luxurious. The highly capable kitchen—featuring a built-in fridge, stainless steel sink, convection microwave, and two-burner cooktop allows you to conveniently and comfortably cook up your family favorites even when you're far away from home. With four distinct floor plans and multiple sleep options to choose from, creating a Wayfarer that fits your style is easy. Abundant storage and closet space—including our new motion-activated light-up curtain rod— let you pack what you want with room to spare. A height-adjustable shower head and lighted mirror make the totally private bathroom better than ever.

Available Floor Plans
25 RW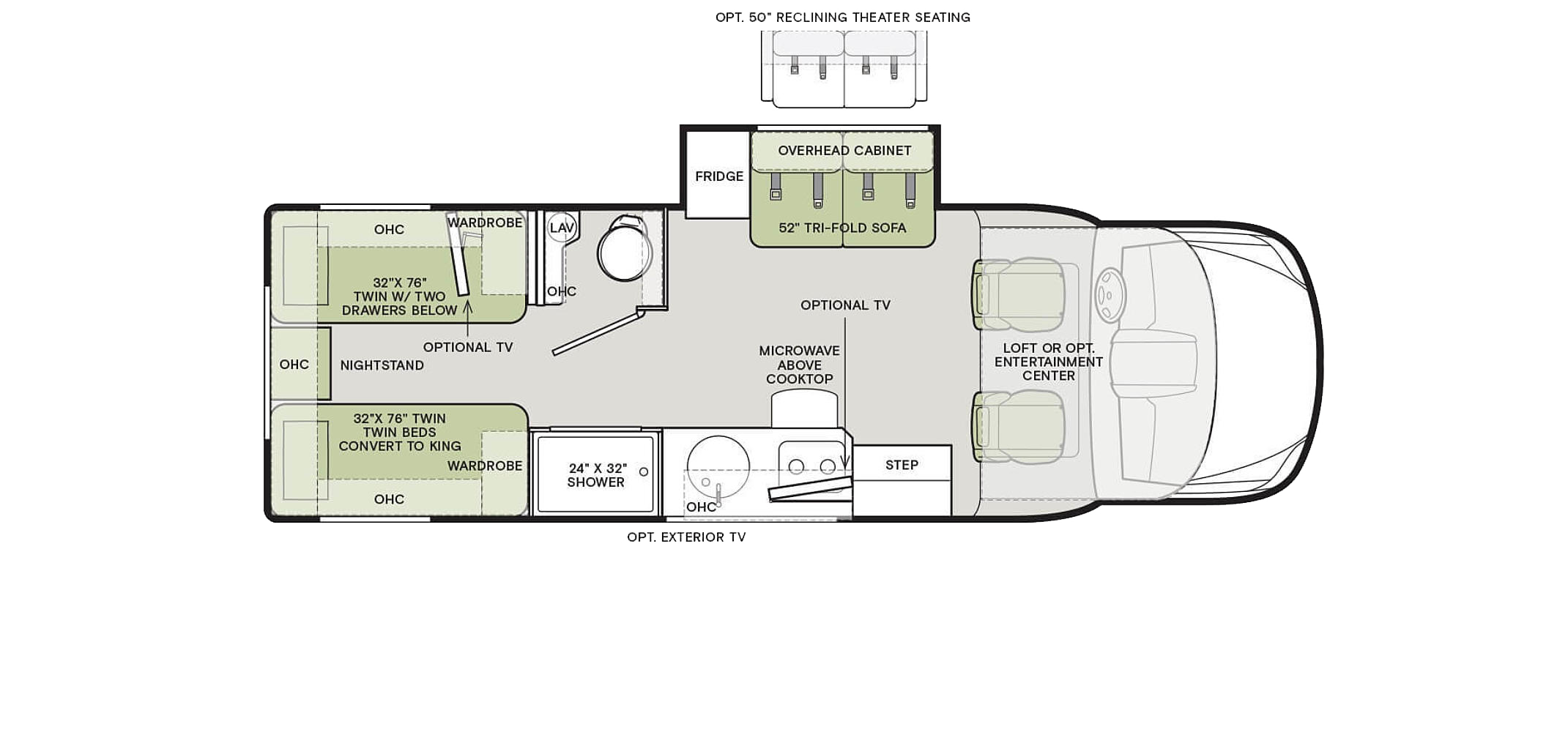 25 TW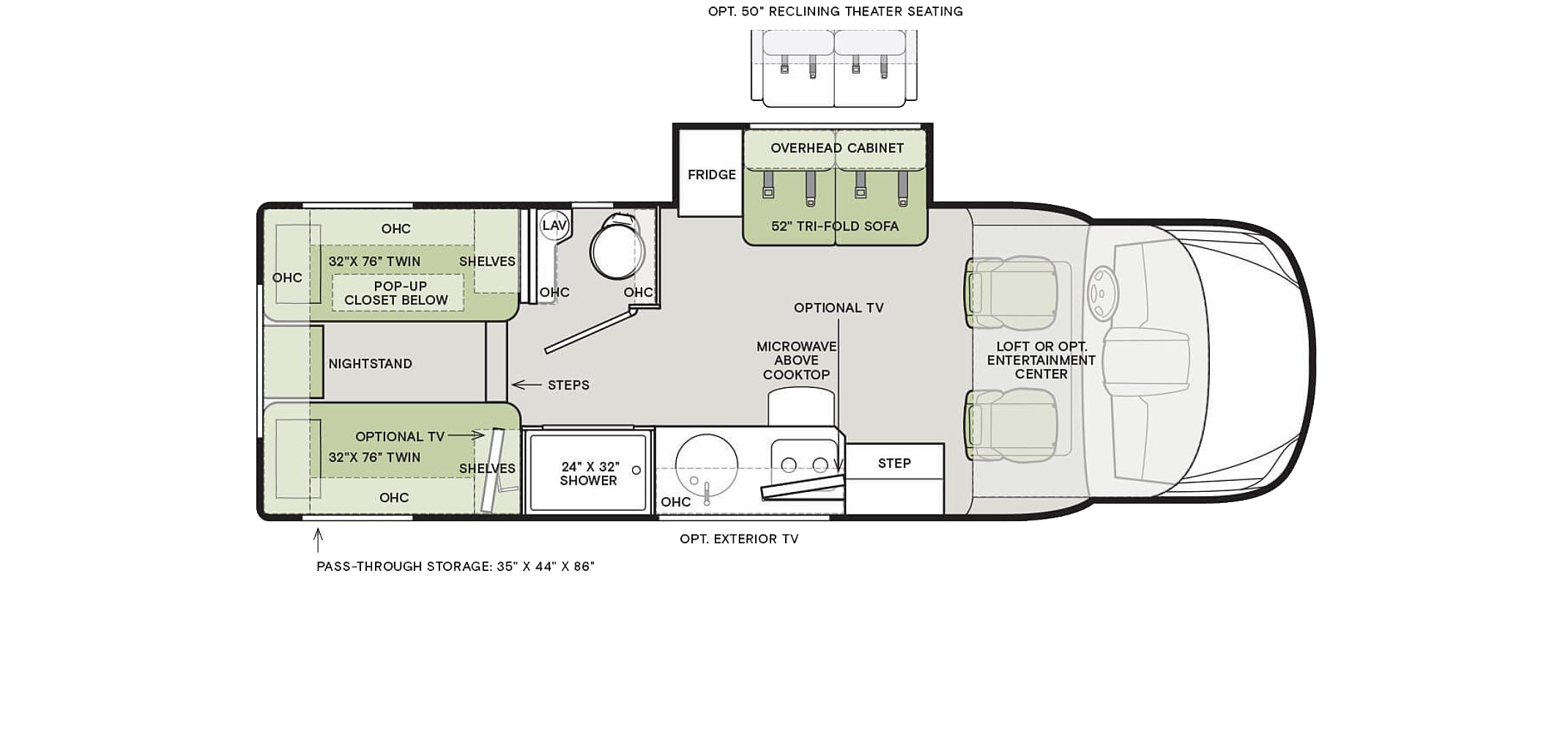 25 LW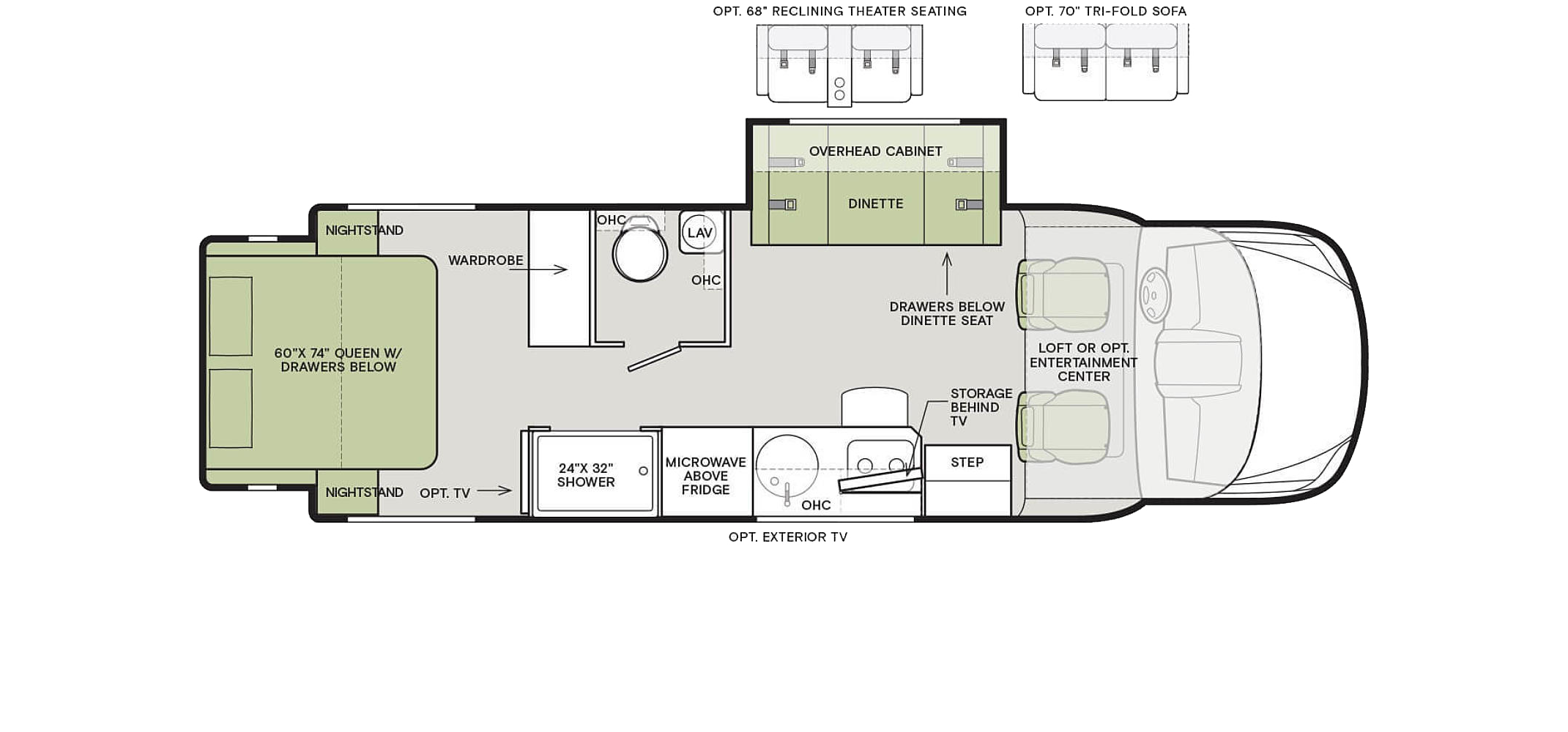 25 SW
Media Gallery
Browse our video and photo gallery to get a closer look at the Tiffin Wayfarer .
Click on an image to view THE full size version
Contact a North Trail RV Center TIFFIN WAYFARER specialist today for more information.
Tiffin Wayfarer Inventory in Fort Myers, Florida